Far Cry 6 Over Easy Yaran Story requires you to find a large number of Juiced-Up Rooster Eggs in an attempt to put an end to Ramon's trick of using drugged roosters in fights.
Dani must destroy the Far Cry 6 Over Easy Juiced-Up Rooster Eggs so they don't hatch, thus, releasing even more angry and deadly roosters.
This Yaran Story takes place in Madrugada and becomes available after completing the Spur Of The Moment side-mission.
Since the Far Cry 6 Juiced-Up Rooster Eggs can become problematic, just like the roosters you're about to encounter, below, we'll go over this mission, and I'll tell you everything you need to know about it.
Far Cry 6 Over Easy Yaran Story Guide
As said, the Over Easy Far Cry 6 Yaran Story becomes available at your camp in Madrugada, but after you secure Gordito's Spurs, as explained here.
With the spurs retrieved, return to Elvis Carballo, and he'll ask you to head to Esmeralda Eco Farm and steal a Juiced-Up Rooster Egg for him.
As you can see on my map below, Far Cry 6 Esmeralda Eco Farm is found northeast of Verdera.
On your way to the farm, you should also solve the Verdera Criptograma Chest Puzzle following this guide.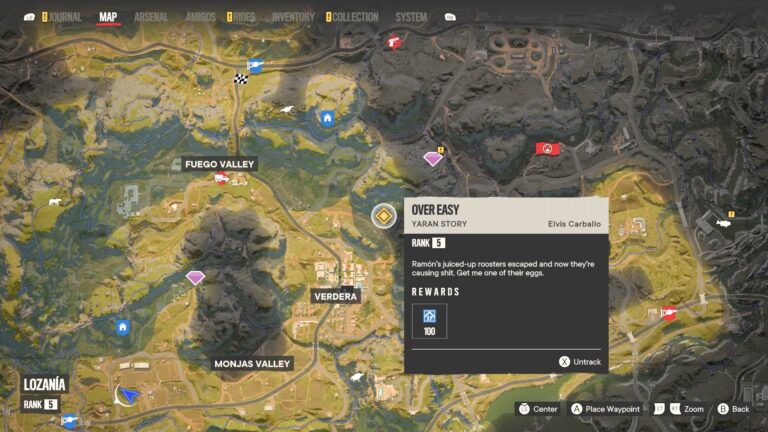 Over Easy: Where To Find A Juiced-Up Rooster Egg
When you get close to Esmeralda Eco Farm, your first objective is to find a Juiced-Up Rooster Egg; but you can notice that the farm is on fire, and there it was overrun by possessed roosters.
Or roosters on drugs.
For this mission, make sure you summon Guapo because he can get rid of the roosters faster than any other Amigo.
To find the Juiced-Up Rooster Egg, head towards the farm, and the moment you enter, you'll see a barn.
Look under the building to see the eggs in my screenshot.
Grab one of them to complete the first objective.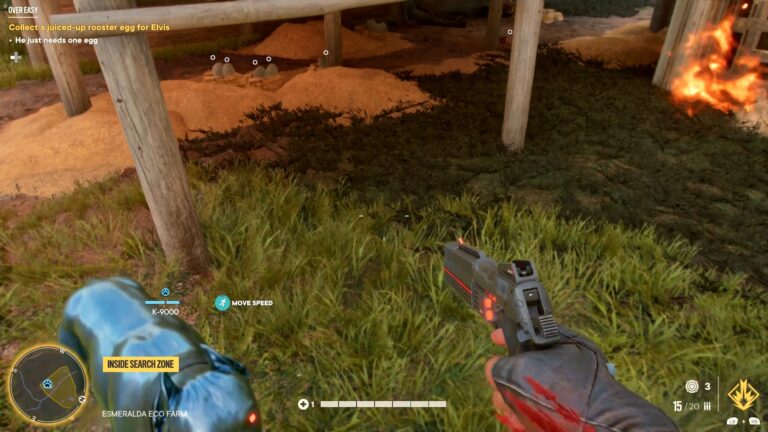 Once you collect one Rooster Egg for Elvis, your objective changes, and you have to destroy the rest of them.
All 49 Juiced-Up Eggs Locations: Over Easy Yaran Story
Before you start looking for the 49 Juiced-Up Eggs, keep in mind that these are found in specific locations within the Esmeralda Eco Farm.
At each location revealed below, you'll need to destroy all eggs (make sure you don't miss any).
To destroy them, you can use your current weapon, or you can get creative.
Here is where to find the Far Cry 6 Esmeralda Eco Farm Eggs:
Under the house where you collected the egg for Elvis, shoot the rest of them (pictured above)
As you move up the hill, on the right side, there are two crates with eggs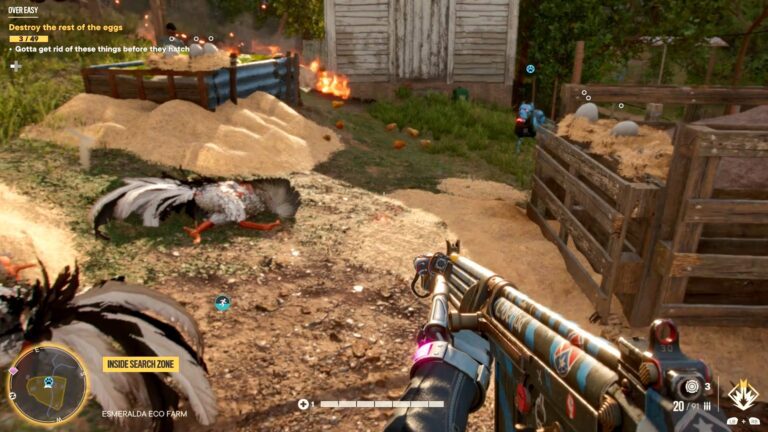 Under the porch of the house on top of the hill on the north side of the farm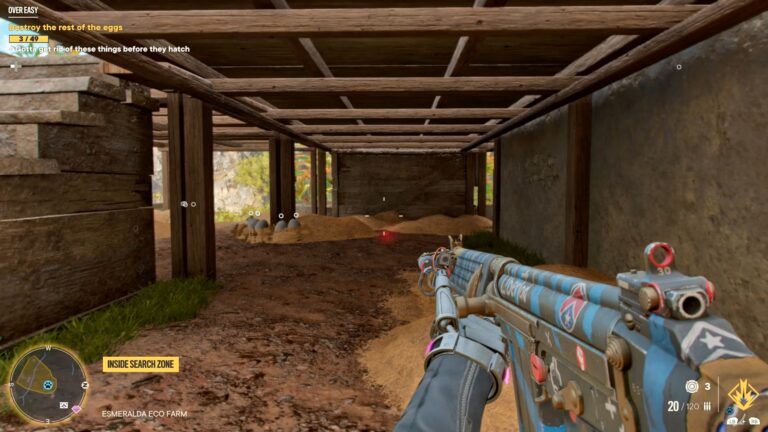 Inside the house on top of the hills. Make sure you check both the front room and the kitchen at the back of the house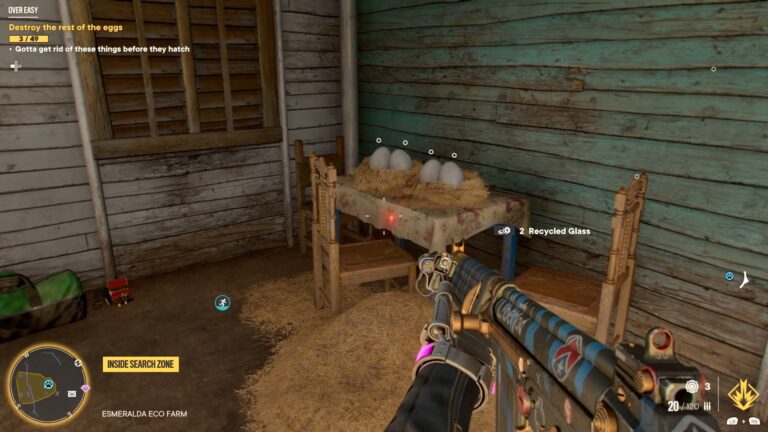 As you descend the hill moving south, turn right and check inside the blue house with a yellow door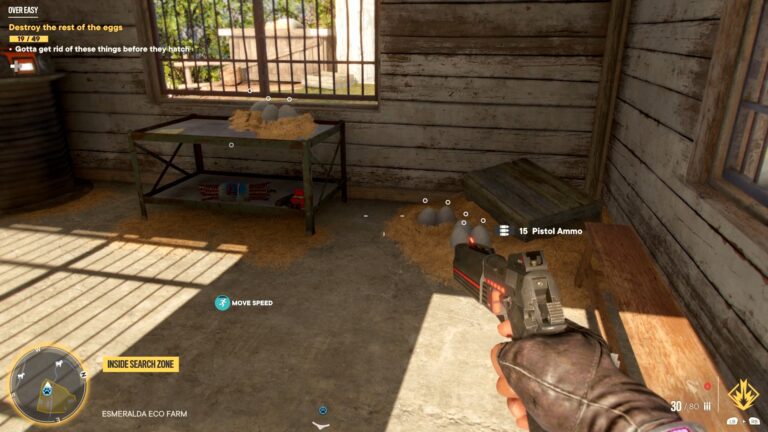 Now that you destroyed all 49 Far Cry 6 Esmeralda Eco Farm Eggs, head back to Elvis at your camp in Madrugada and inform him that you stopped the Juiced-Up Roosters from taking over Yara.