Resident Evil 8 Village Castle Dimitrescu Belfry section is one of the easiest when we talk about the hidden items required to get the Search Completed blue marker on your map in the video game developed by Capcom.
However, the Resident Evil Village Castle Belfry area can waste some of your time because it's a bit unusual.
Especially if you are a completionist.
So, without further ado, let's see how to clear Belfry in Resident Evil 8 Village and get Search Completed.
Resident Evil Village Castle Belfry Items (Search Completed)
As outlined in the Resident Evil Village Castle Dimitrescu Collectibles guide, Belfry doesn't include any collectibles, so don't worry about those.
Furthermore, you'll reach this area simply by following the game's story, which brings you to the Rooftops.
I'll assume you got all Rooftops items by the time you reach Belfry. Here is what you need to get next.
Lei (Money)
As you advance towards the small covered area (tower), you'll see a vase inside it.
Specifically on the left side. This is the first hidden item in Belfry, and it may contain some Romanian currency (Lei) or something else.
Sniper Rifle Ammo
After you get the previous vase, just turn around to spot the next one.
It's in the same tower, and if you're lucky, you'll get some Sniper Rifle Ammo for the rifle you found in the Attic.
Get this one, and now here comes the tricky part.
In order to get Search Completed, you'll need to use the zipline. Why?
Because this area and the next one (Tower of Rage) are connected. This means that in order to turn Belfry blue, you'll need the item from the Tower of Rage. And vice-versa.
Don't waste your time looking for hidden Crystals here.
Mask Of Rage (Key Item)
Since the Mask of Rage is a Key Item, most likely, you won't encounter difficulties in finding it.
It sits on the statue below.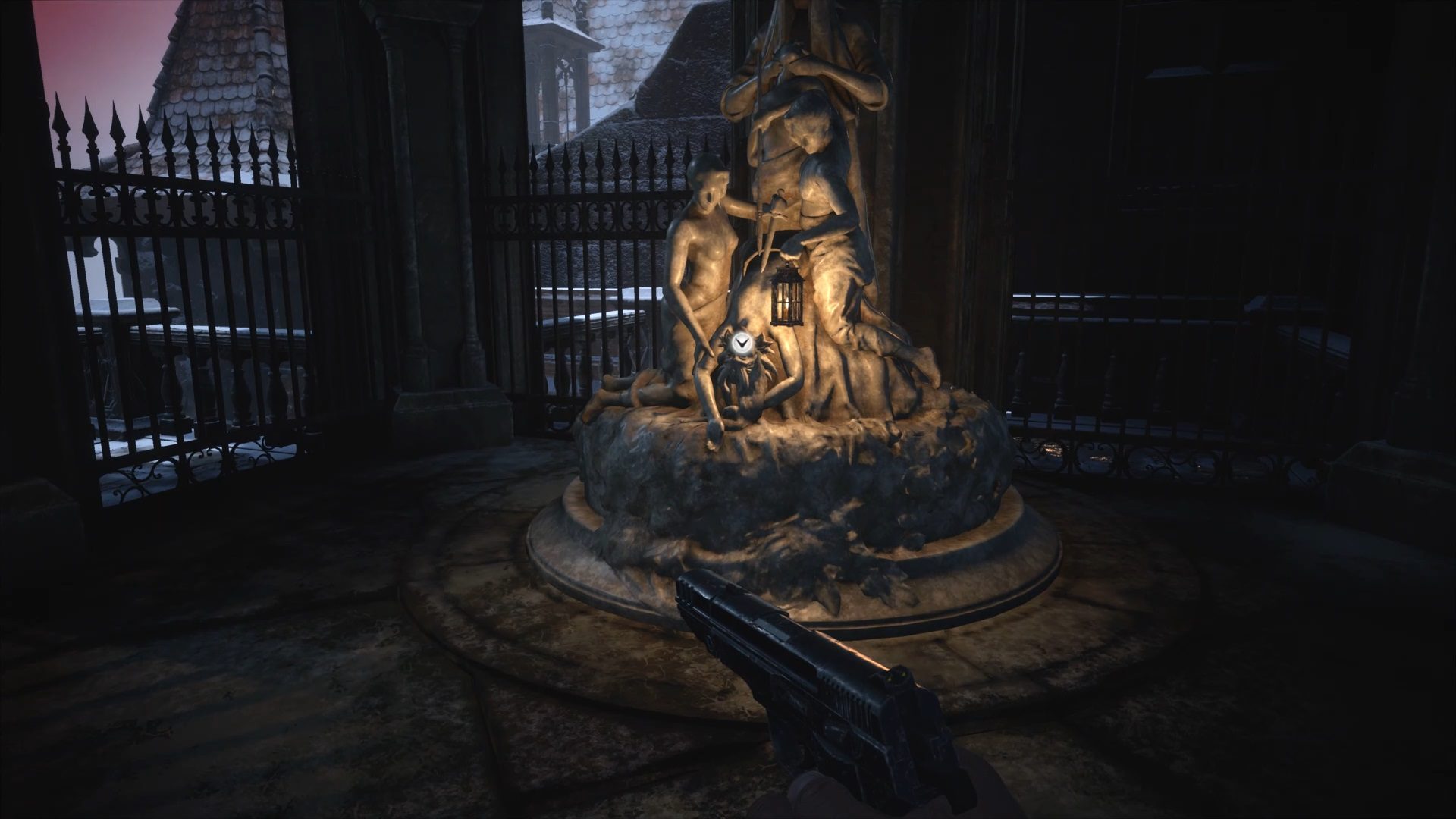 Once you get the Mask of Rage, open your map, and you'll notice that both Tower of Rage and Belfry Search Completed blue markers appeared.