Resident Evil 8 Village features 145 collectibles you'll need to find in order to unlock up to 10 trophies/achievements while playing the video game developed by Capcom; and out of 145; 4 of them can be located while playing the game's Prologue; so below we will go over all Resident Evil Village Prologue collectibles locations.
The Resident Evil 8 Collectibles are divided into several categories, serving different purposes. Thus it is quite important to look for them chronologically as you progress through the game.
Below you can see these categories and how many collectibles you'll have to find:
20 x Goats
47 x Files
11 x Crafting Recipes
16 x Weapons
22 x Weapon Customizable Parts
10 x Outhouses
19 x Breakable Castle Windows
29 x Key Items
4 x Labyrinth Items
3 x Maps
Besides the fact that the RE8 Collectibles provide various buffs and details about the story, some of them come with additional info about Romanian folklore; thus, when necessary, I will tell you what they mean since they are related to my country.
Now, without further ado, let's go over the four Resident Evil 8 Village Files you can find in the Prologue.
Resident Evil Village All Prologue Collectibles
After you start the game and watch the introductory cutscenes, your goal is to carry Mia's baby to the crib, which is found on the second floor.
There are 4 files you'll have to find inside the house. Get them in the following order:
Fridge Memo
Look for the Fridge Memo pictured below in the kitchen where Mia is cooking.
You'll find it on the fridge, and it contains a recipe for Rose's food.
Old News Clipping
After you get the Fridge Memo, head upstairs, and when you reach the second floor, turn left and head to the area behind the stairs.
On the right side, you'll see a door. Open it to enter a room with a lot of personal belongings. You can hear Ethan saying that he needs to clean that room.
On the right side, as you enter, there is a desk with a newspaper on it. This is the second Resident Evil Village file you should get in the Prologue.
Ethan's Diary
Moving on, after you put Rose in her crib, before returning to Mia, check the office behind you.
Inside you'll find a computer you should access to read Ethan's Diary.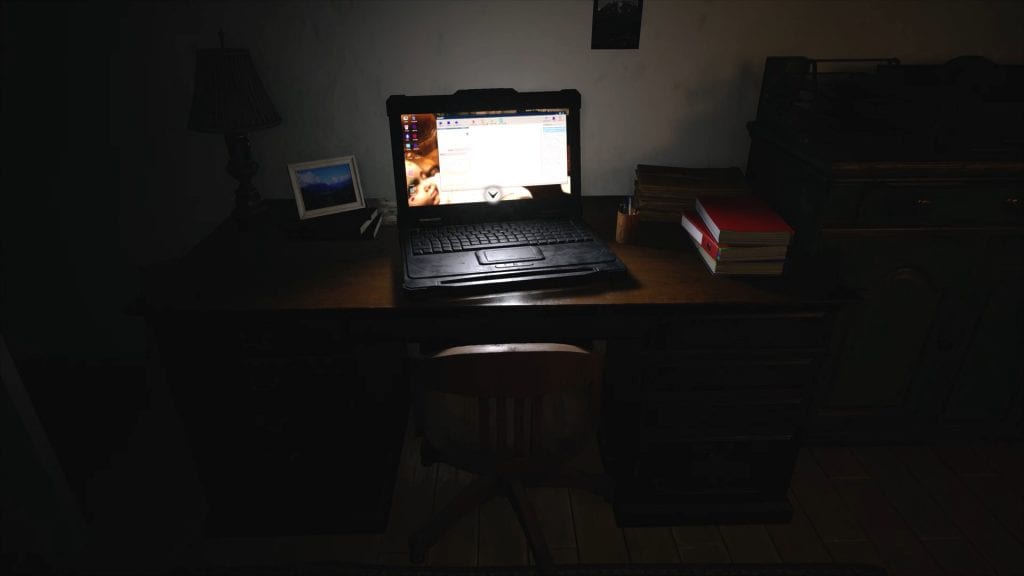 Medical Checkup Report
Immediately after you check the computer, on the right side (same room) there is a cupboard.
You should be able to spot it next to the laptop. Open the drawer and read the file.
Once you get the final file, head downstairs, and you'll find Mia, who is cooking a local recipe named "Ciorba de legume".
What Is Ciorba De Legume?
Ciorba de Legume, or the recipe Mia is cooking in Resident Evil Village Prologue, is a very common Romanian dish. It is made of vegetables, and it does not include meat.
Since there is no meat included, this dish is usually served cold. It includes potatoes, onions, carrots, and tomatoes, as well as green and red peppers.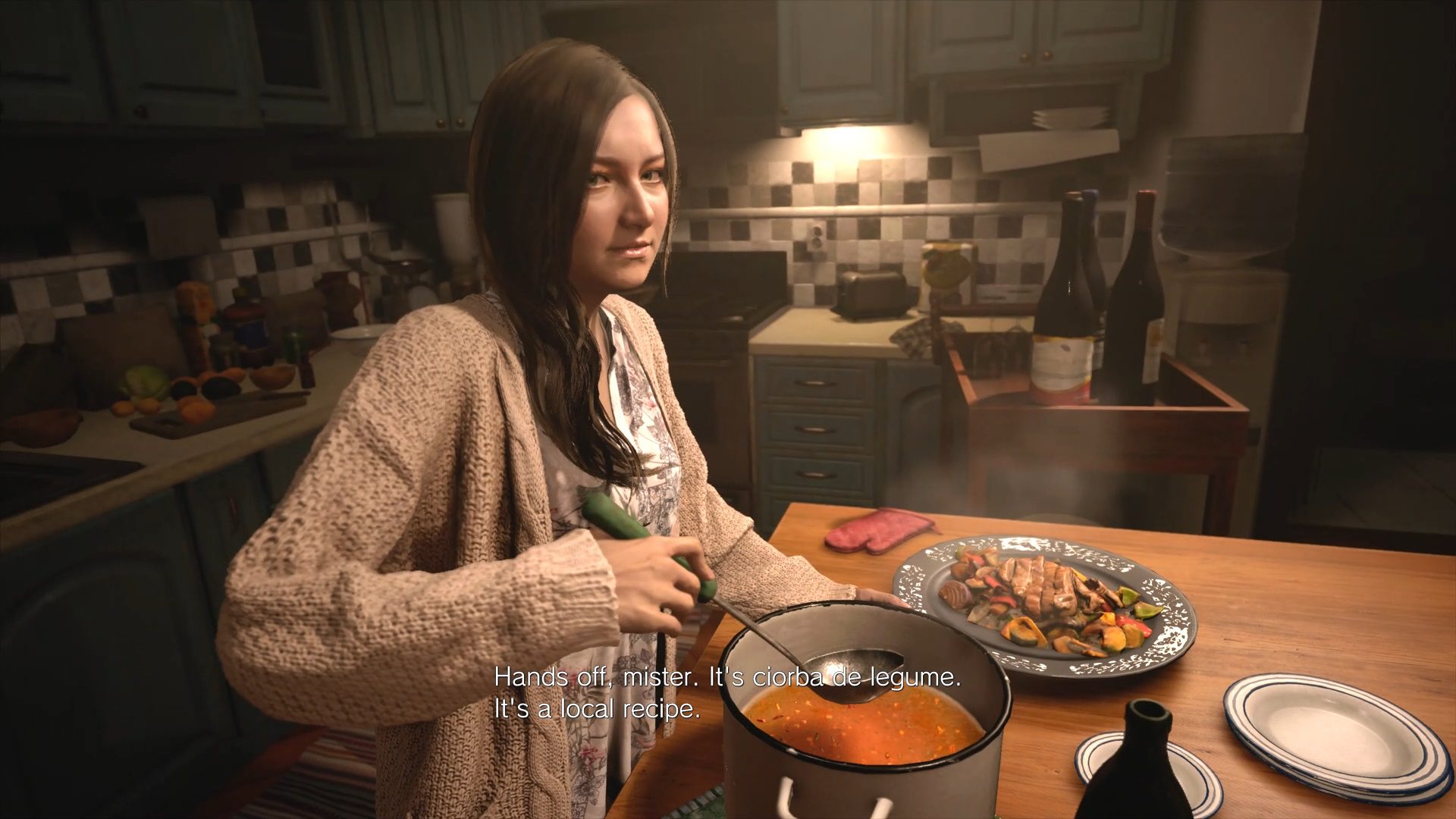 After the cutscene ends, you'll enter the second region in the game or the road toward the Village where even more collectibles can be found.