Resident Evil 8 Village House Beneviento Collectible can also be easily missed if you rush through the game since it is another Goat of Warding you'll have to find just before facing the second boss in the video game developed by Capcom.
Therefore, throughout the following Resident Evil Village House Beneviento Collectible guide, I'll tell you where to look for it.
Just as the previous guide on where to find the Suspension Bridge Goat of Warding, the one below is a continuation for the Collectibles in the actual Village, where hopefully you got all items along with those from Castle Dimitrescu.
Now, if you reached the House Beneviento area, you'll have to find another Goat.
Resident Evil Village House Beneviento Collectible Locations
Although House Beneviento is the location where you fight the second boss, it is quite small. Definitely smaller than the Castle you just escaped.
On top of this, House Beneviento features a single collectible because the two items you get for defeating the boss don't count.
So, to get here, you'll have to cross the Suspension Bridge, then follow the two characters that spawn.
Keep moving after them, then you'll reach a grave. This is where Beneviento's Treasure can be found; however, to get it, you'll need an item from the Village.
And you can't get it until your third visit.
For now, place the Family Photo in the slot on the door nearby, then take the elevator down.
Next, you'll need to keep moving west, and in the distance, you'll see House Beneviento.
Goat of Warding #11
Before entering the house, you'll have to find another Goat.
Go to the porch, then head left, and around the corner, you'll see some stairs.
Head down, then look through the fence to spot the Goat in my picture.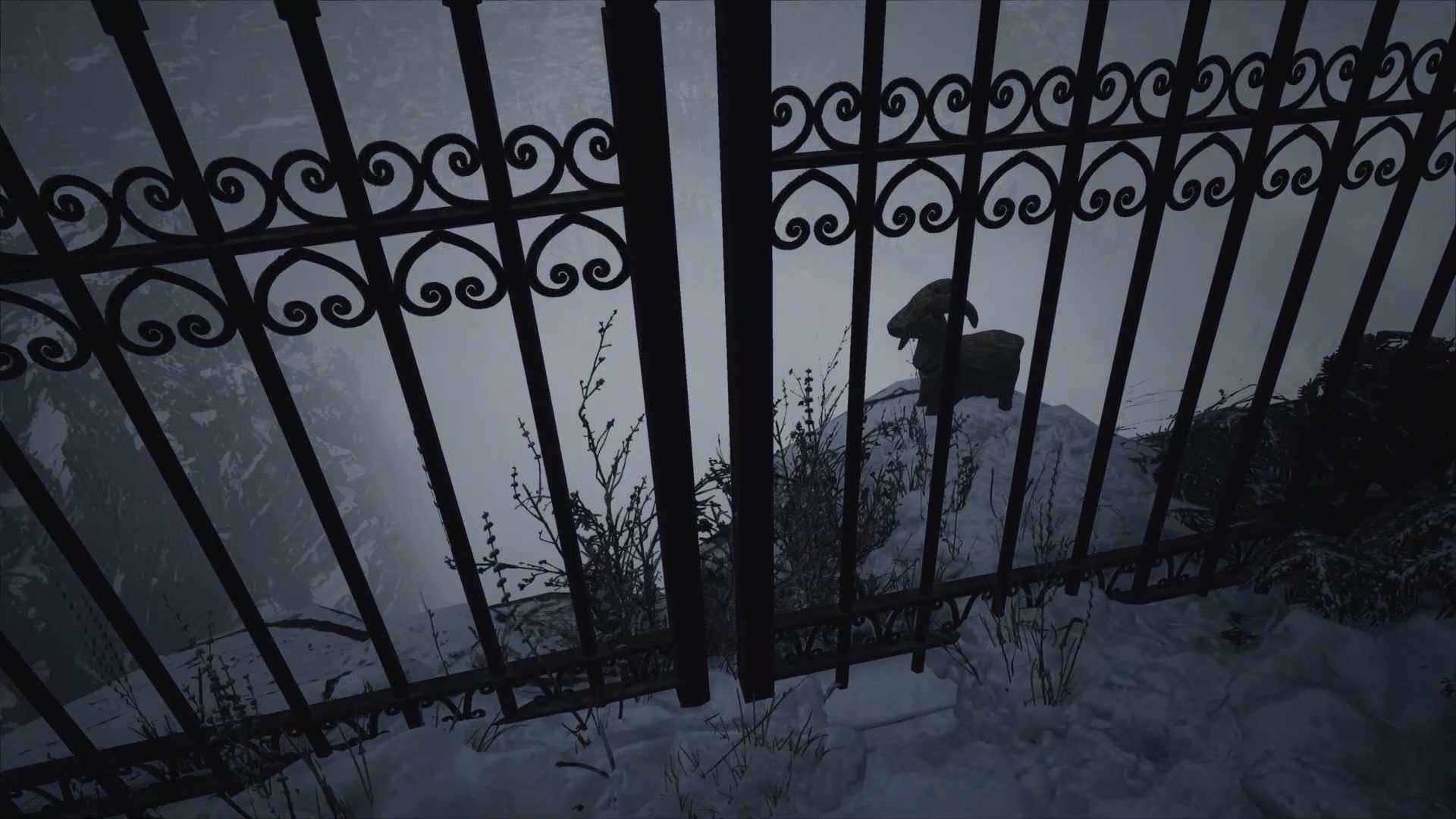 Shoot it, then enter the house.
Inside, a lot of puzzles await. Again you won't find other collectibles, but once you defeat the boss, you will get:
Legs Flask – from the stand by the door. Place it on the Incomplete Chalice in front of the Duke
Four Winged Unborn Key – used on the southern gate (under Duke) to reach Moreau
Angie – The doll dropped by the boss. Can be sold to Duke
With these items in your inventory, you can now leave this area, but the collectibles' hunt continues in the Garden.