Resident Evil 8 Village Maiden Of War area (although it looks big) is the smallest one in the Romanian Village you get to explore in the video game developed by Capcom.
The Resident Evil Village Maiden Of War is the Village's center and serves as a transition point that stretches between Leonardo's House (quite rich in loot), the Red Chimney House, the Western Lockpick House (which is problematic to clear), and the entrance to the Graveyard.
However, even if it's small, this area features three items you'll need to get. One of them is a Treasure, one is a Crafting Material, and the other one is part of a Treasure.
So, let's see how to clear the Resident Evil 8 Village Maiden Of War area.
Resident Evil Village Maiden Of War Items (Search Completed)
Before we begin, remember that even if two of the items you can find here can be collected early in the game, this area is best approached after you find the Red Chimney House and fully explore it following this guide.
You'll see below why.
Crystal Fragment (Treasure)
The very first item you don't want to miss in this section is a Crystal Fragment.
It's really well-hidden and very easy to miss or hard to spot.
When you first reach this section, take a close look at the Maiden's shield.
The goat on it has a gleaming eye. Shoot it down, and you'll get a neat Crystal Fragment you can sell to Duke.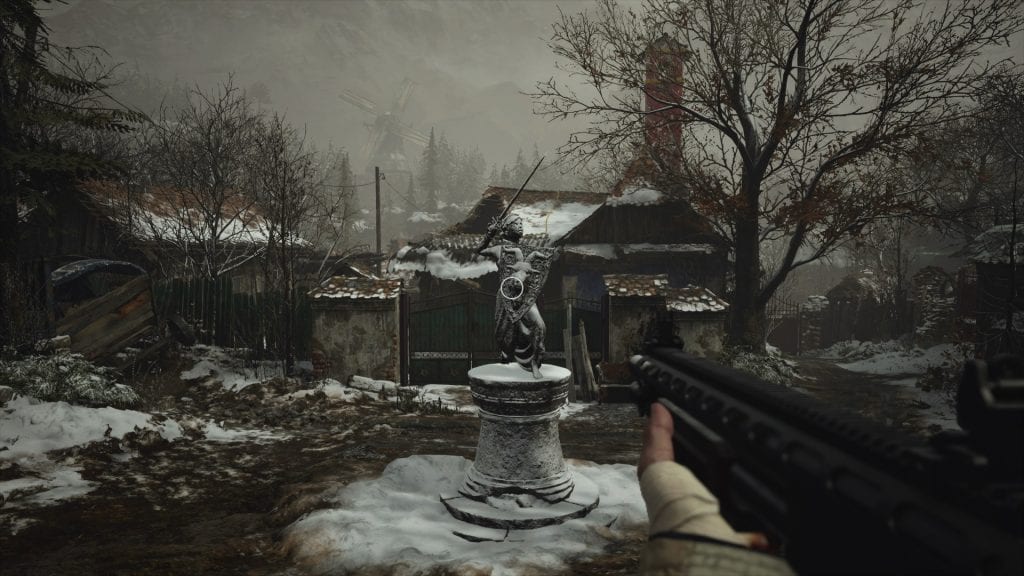 Rusted Scrap (Crafting Material)
The next item you'll want to get here is some Rusted Scrap.
From your current location (the statue), head east to spot the tractor in my image below.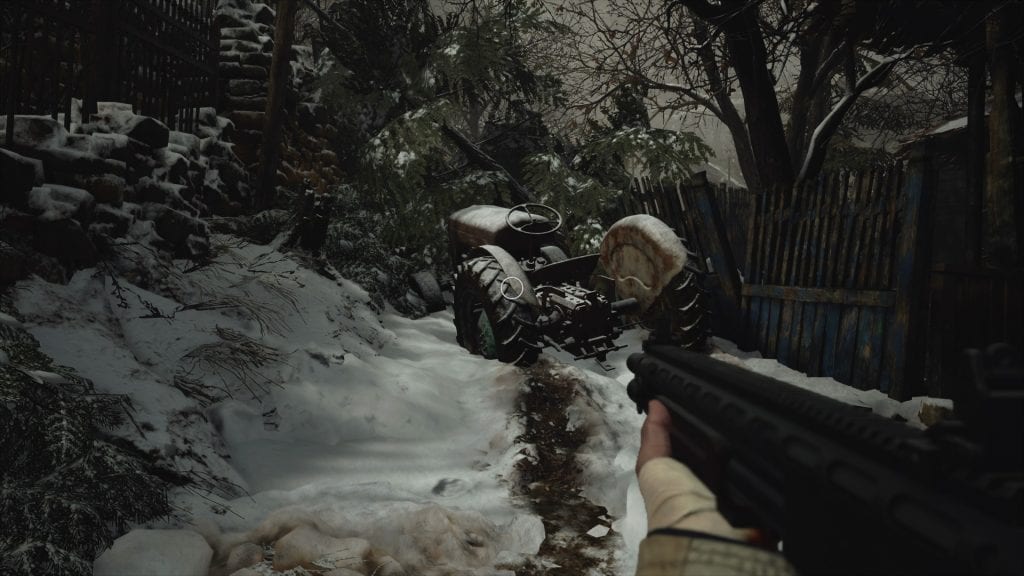 On its seat, you'll find Rusted Scrap.
Wooden Animal Head (Treasure Part)
Finally, the last item is part of a Treasure that can bring you 15.000 Lei.
Once you grab the Scrap above, turn around, and you'll see a well.
Inside this well is the Wooden Animal (Head) required for the Wooden Goat Toy (as explained here), but you won't be able to retrieve it without the Well Wheel, which is a Key Item.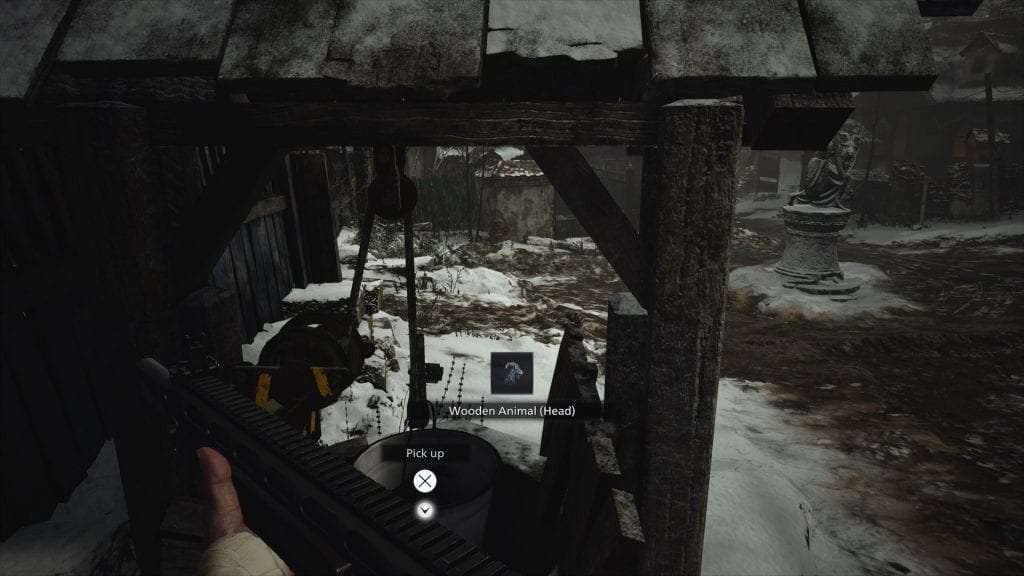 This said item is obtained as you work your way toward the Red Chimney House. Once you get it, return here and retrieve the Wooden Animal Head.
Also, don't forget to inspect the house behind the Well because there is a total of 11 hidden items inside.