If you're looking to get Search Completed in Resident Evil 8 Village Castle Dimitrescu Hall Of Pleasure, then you'll have to find a total of 4 hidden items the moment you get inside the room, out of which one of them is a pain to spot. The RE Hall Of Pleasure is found on the second floor of the Castle (2F), and even though you'll get here via the Dressing Room, you actually need the Animal Skull located in the Armory to continue the story in the video game developed by Capcom.
So chronologically speaking, this room should be inspected after you visit the Armory, which, as explained, features a total of 7 hidden items. Now, assuming you got those, it's time to find all the hidden items in the Hall of Pleasure. Let's see where they are.
Mask Of Pleasure (Key Item)
The very first item you have to secure is the Mask Of Pleasure from the large statue.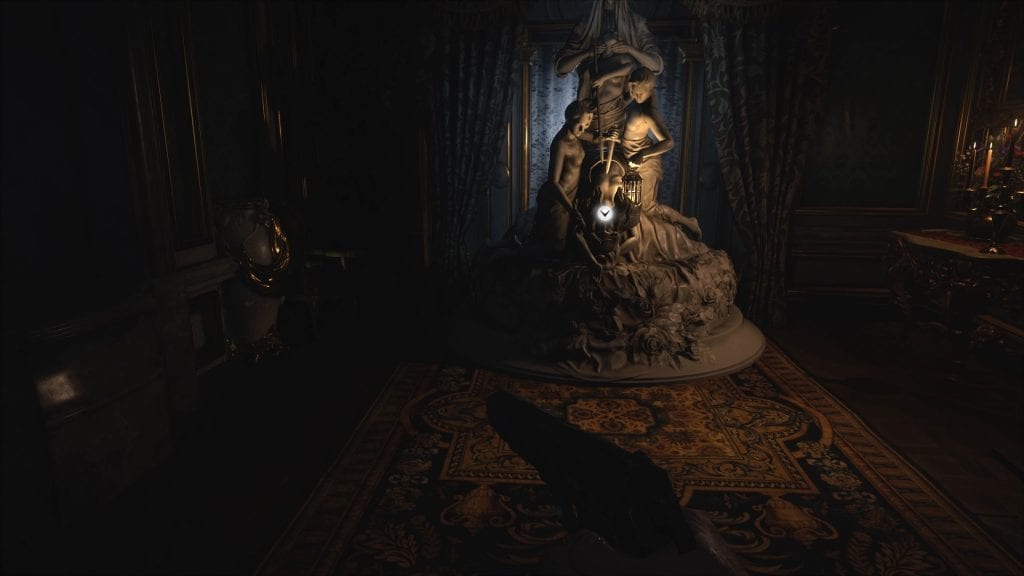 As you remember from the Castle Dumitrescu Collectibles Guide, once you retrieve the Mask of Pleasure, you also have to place the Animal Skull in its place. You can get the Animal Skull from the Armory. It is above the chimney. Simply investigate the Mounted Animal Skull and remove the screw.
Silver Ring (Treasure)
The next important item here is a Silver Ring. This one is found inside a drawer in the cabinet close to the white couch. The RE8 Silver Ring can bring you a lot of money if used properly. Make sure you don't sell it, then combine it with the Azure Eye obtained from the Special Chambers. There is a small puzzle you have to solve, and this guide explains how to do it and how to get the Azure Eye Ring.
Lei (Money)
Good, now the next item you'll want to find is a vase. This is located near the eastern wall of the chamber, and it's quite easy to spot. Break it and claim the Lei inside.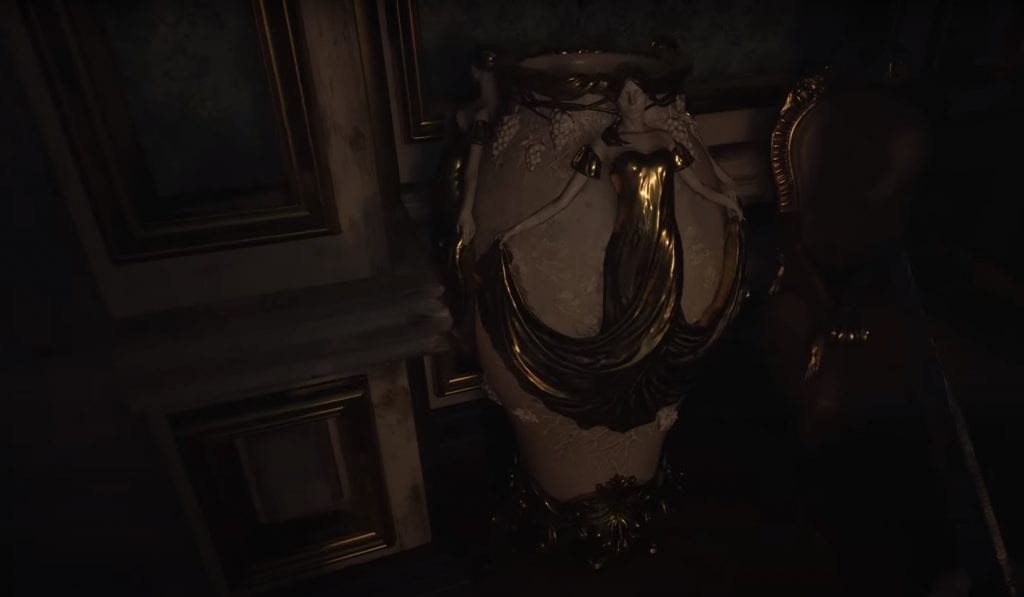 Crystal Fragment
Last but definitely not least, you'll need to find a Crystal Fragment which can be easily missed. After you get the money from the vase above, look to the ceiling. Specifically to the decorative element on it. In the middle, as you can see in my screenshot, is the last Hall Of Pleasure item in Resident Evil 8 Village.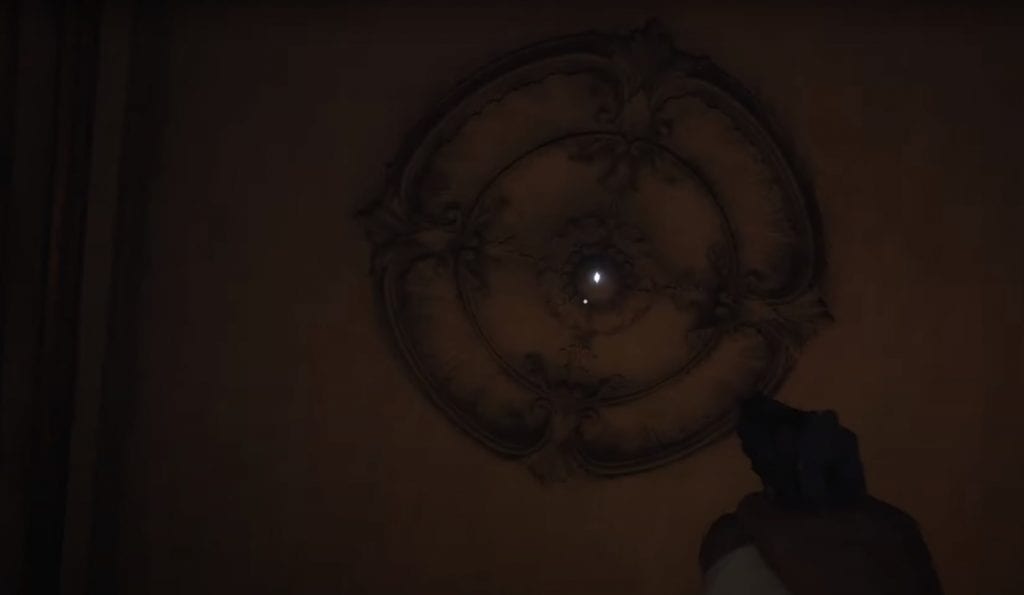 Shoot it down, then collect it, and the Search Completed marker appears on your map.