The Downtown Brooklyn Marko's Memory collectible in Spider-Man 2 continues Sandman's story by providing another clue you should pay attention to if you want to discover how Marko became Sandman. Assuming you followed the order on our Spider-Man 2 Strategy Guide, Marko's Memory in Downtown Brooklyn is named Fade To Black.
It is the eleventh Memory collectible on the list you can access in the Collection tab of the game's menu, and it is required to obtain 100% completion in the Downtown Brooklyn area of the video game developed by Insomniac Games.
Where To Find the Downtown Brooklyn Marko's Memory in Spider-Man 2
For our guide to be as helpful as possible, on the following map, we've marked the location of Marko's Memory Crystal; you have to find and shatter in the Downtown Brooklyn District. As you can notice, the Crystal is in the central area of Downtown Brooklyn, very close to the Zoo.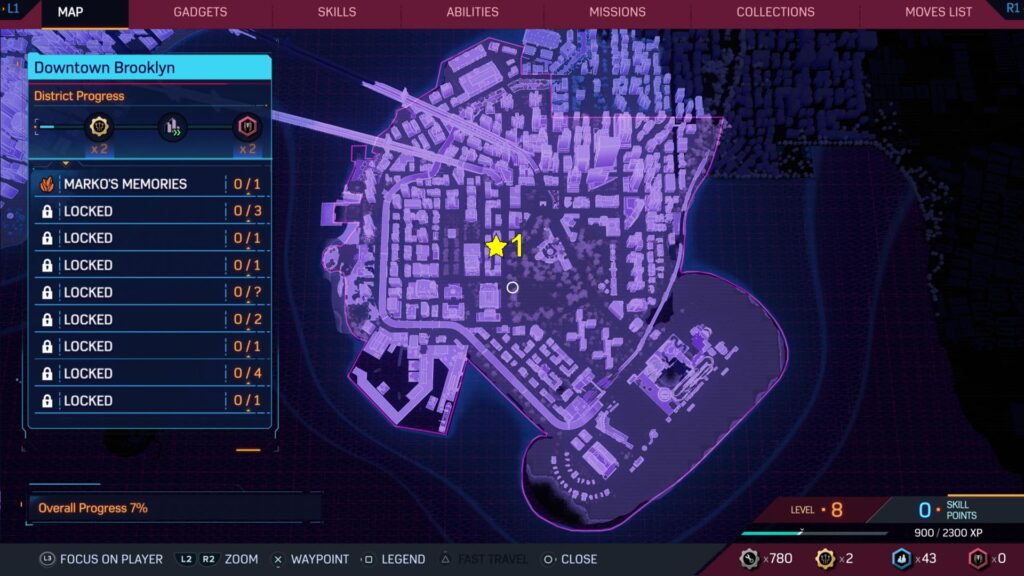 Marko's Memory #1 (Fade to Black): In an Alley by the Street
After reaching the location I have marked on the map above, look for an alley close to the main street. Sandman's Memory Crystal, as shown in the following screenshot, is near a wall between two construction structures.
If, by any chance, you find some thugs close to the Crystal, I recommend getting close to the collectible to make Sandman's mobs spawn. Next, you can wait for them to deal with the thugs. You can easily defeat the remaining opponents by pulling the structures when they are close. These will instantly kill all opponents they fall on.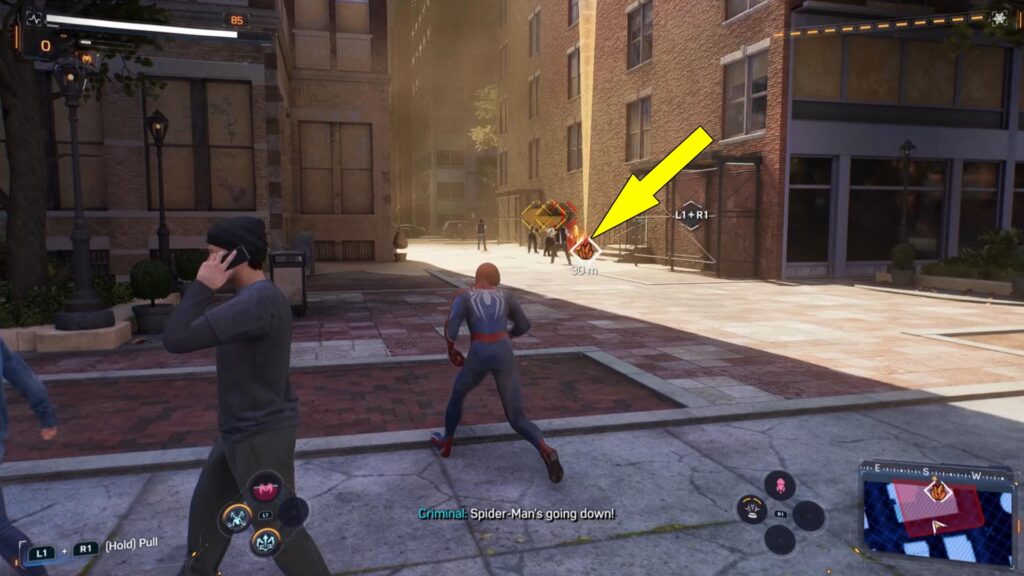 When the area is clear, approach the Crystal and interact with it, then crush it by pressing R2+L2. You'll trigger another audio recording in which Flint Marko reveals that when he got home and saw that his daughter was missing, he lost control, allowing Sandman to take over. In response, those who hunted him splashed chemicals on Sandman. To continue your investigation and discover what happened to Marko, you must go after the Williamsburg Marko's Memory.