In Spider-Man 2, Photo Ops are little events that take place all over New York City once you've completed the One Thing At A Time primary story mission. During these events, your task is to make your way to a specific area, locate the event, and capture a picture of it from the perfect angle.
Your very first Photo Op will be in the Little Odessa district as part of the Show Me New York main mission. To access the camera, simply swipe up on the touchpad. Alternatively, you can go to the "Options Button" Pause Menu and select "Open Camera Gadget".
So, once you've snapped a cool photo, you can check it out in the Collections menu and hit that (Triangle) button to get a snappy comment from none other than our friendly neighborhood Spider-Man. Trust me, it's worth it!
Where To Find the Williamsburg Photo Op in Spider-Man 2
In the Williamsburg district of Spider-Man 2, you'll have the opportunity to discover and gather a single Photo Op. Rest assured, we're here to assist you every step of the way! I've marked the exact location of the event on the map below.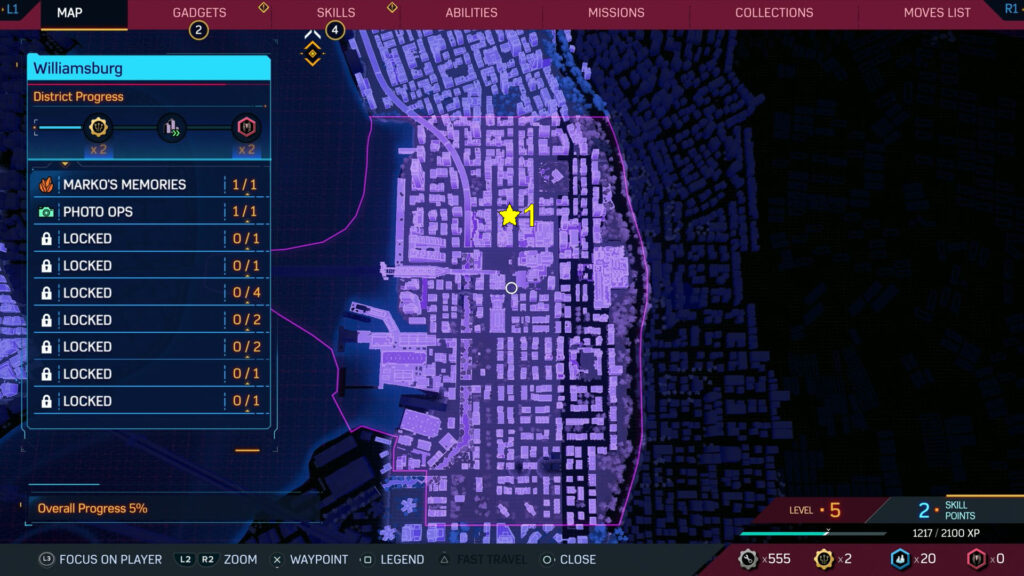 Photo Op #1 (Hidden Oasis): Inside A Water Tank
If you're looking for the one and only Photo Op in Williamsburg, just head to the middle-ish area and keep an eye out for a hollowed-out water tower. It's right next to a mural of both Spider-Men. Once you find it, you'll discover a private party taking place inside, with a line waiting just outside of it. Either Peter or Miles can help you capture a photo of this occasion so you can check it off your list.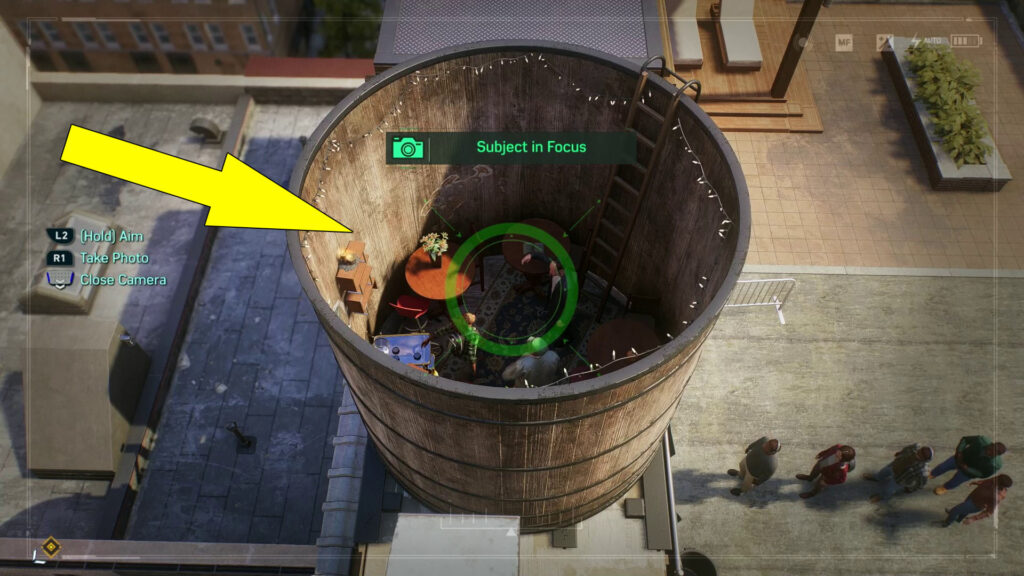 And that's how you snap the only Williamsburg Photo Op in the game.