Elden Ring Academy Scroll is an item you may find the moment you enter Liurnia of the Lakes area upon defeating Godrick the Grafted in Stormveil Castle.
The Elden Ring Academy Scroll is an item that allows you to unlock new spells; therefore, it is very similar to the Royal House Scroll we covered here.
The Elden Ring Academy Scroll location requires you to explore a specific graveyard because it is found in the wilderness, not dropped by a boss.
So, let's see where you can find and how to use the Academy Scroll in FromSoftware's latest video game.
Elden Ring Academy Scroll Location – Where To Find
As you can notice on the map below, the Academy Scroll is west of Lake-Facing Cliffs Site of Grace.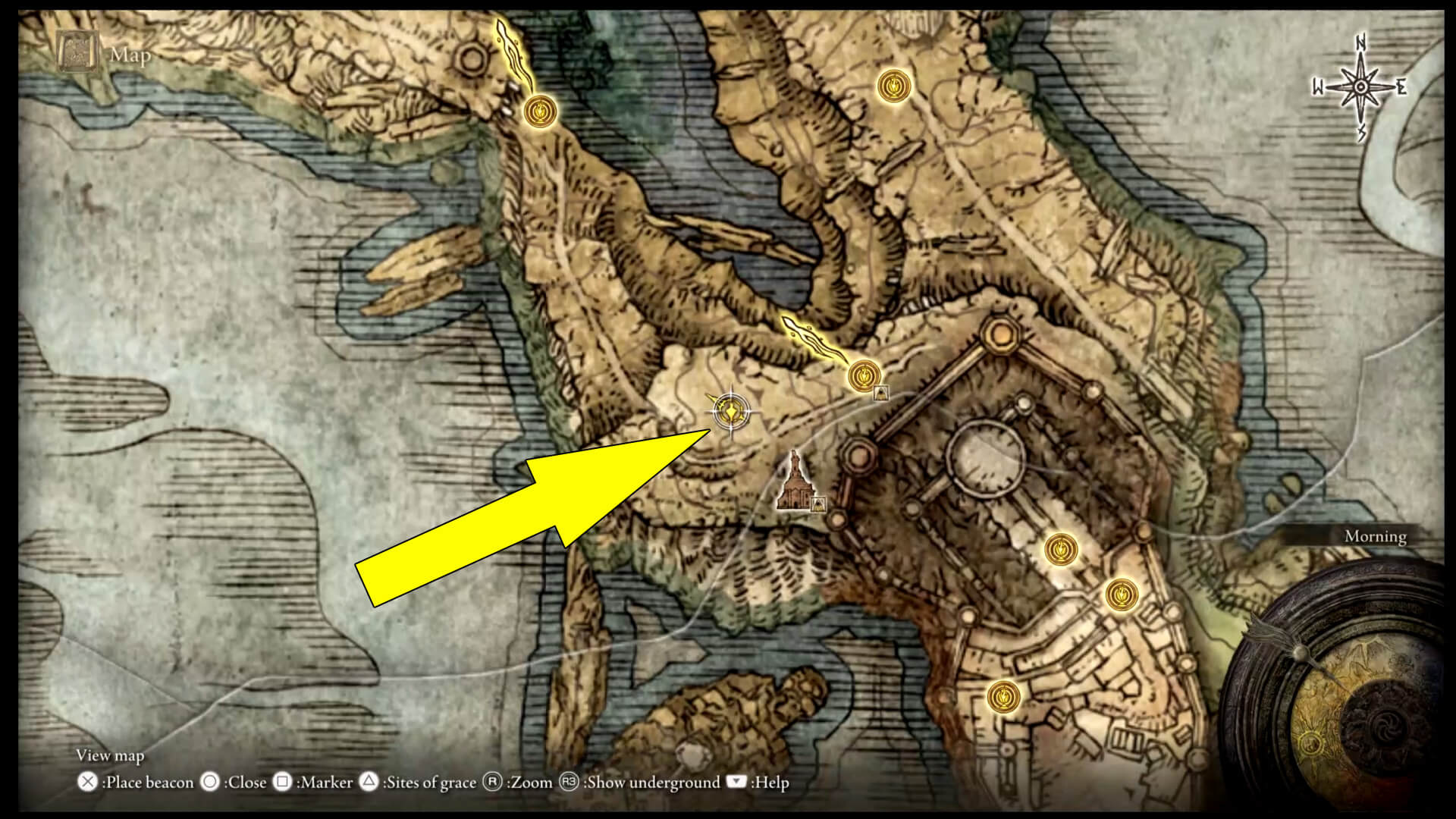 You can reach the Site of Grace for the first time after you deal with Godrick the Grafted via the Throne Room in Stormveil Castle.
Once you enter Liurnia of the Lakes, you'll see a strange NPC named Hyetta or Lightseeker Hyetta.
Talk to her, and she'll ask you for a Shabriri Grape, thus starting Hyetta's questline. Now, from the previous location, head west on your map toward the spot I have marked above.
Here you'll find a graveyard and a large tombstone (pictured below).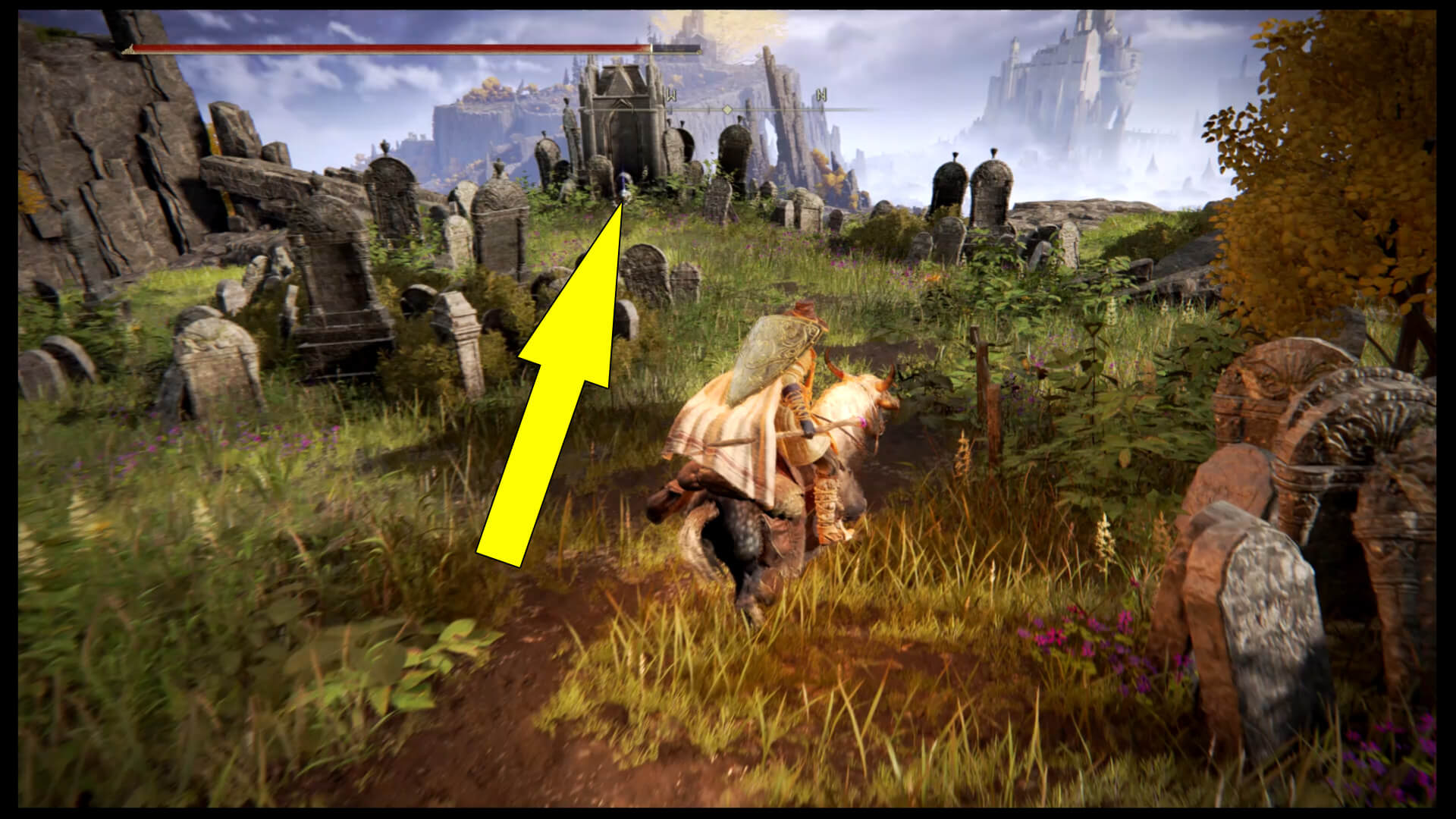 Check the corpse resting near the monument, and you'll find the Academy Scroll.
Liurnia Graveyard Academy Scroll – How To Use
To properly use the Elden Ring Academy Scroll key item, you must trade it with a specific NPC.
If you open the inventory and check the item in question, you'll see the following description:
Scroll of the Academy of Raya Lucaria, the glintstone sorcerers' place of study.

Academy Scroll
So, this item belongs to or can be traded with a sorcerer. However, you have two options here, meaning that you can bring it to Miriel at the Church of Vows or Sellen in the Waypoint Ruins Cellar (Limgrave area) pictured below.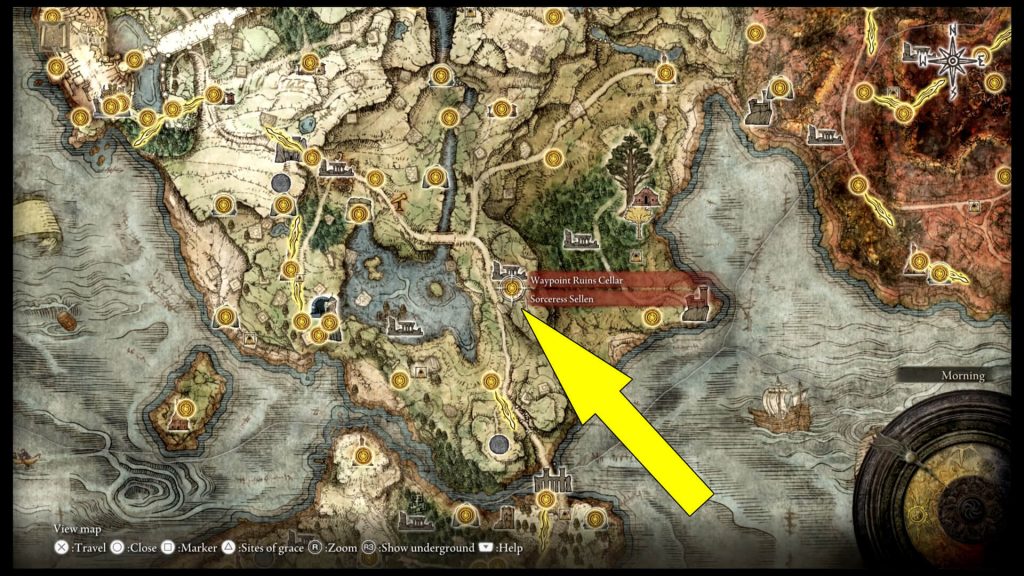 If you have already visited the Waypoint Ruins Cellar, simply fast travel to the underground Site of Grace. If not, you'll have to clear it first and deal with a Mad Pumpkin Head.
Once you open the southern door in the cellar, you'll see Sellen. Talk to her and choose to give a scroll in the dialogue window.
By trading the Academy Scroll, you'll unlock the Great Glintstone Shard, and Swift Glintstone Shard spells in Sellen's inventory, and you can purchase them for a total of 2600 Runes.
You can also give the Academy Scroll to Hyetta, but she'll move to a new area, consuming the Scroll and leaving you empty-handed. After you bring this one to Sellen, focus on getting the Conspectus Scroll.