Elden Ring Stormhill Shack, similar to the Church of Elleh, is an important location you'll want to explore when you enter northern Limgrave.
In the video game developed by FromSoftware, Stormhill Shack hides several items you'll want to get as well as Roderika, an NPC that has a task for you.
Feel free to check out this guide on how to complete Roderika's Quest.
Although Roderika first spawns in Stormhill Shack, she'll relocate to Roundtable Hold once you progress and complete her quest.
Before doing that, though, first, you'll have to explore her first location or Stormhill Shack fully. Throughout the guide below, I'll tell you how to get every item in Elden Ring Stormhill Shack.
Elden Ring Stormhill Shack Location – Where To Find
The map below shows that the Elden Ring Stormhill Shack landmark is north of Stormfoot Catacombs and northwest of Gatefront and Gatefront Ruins.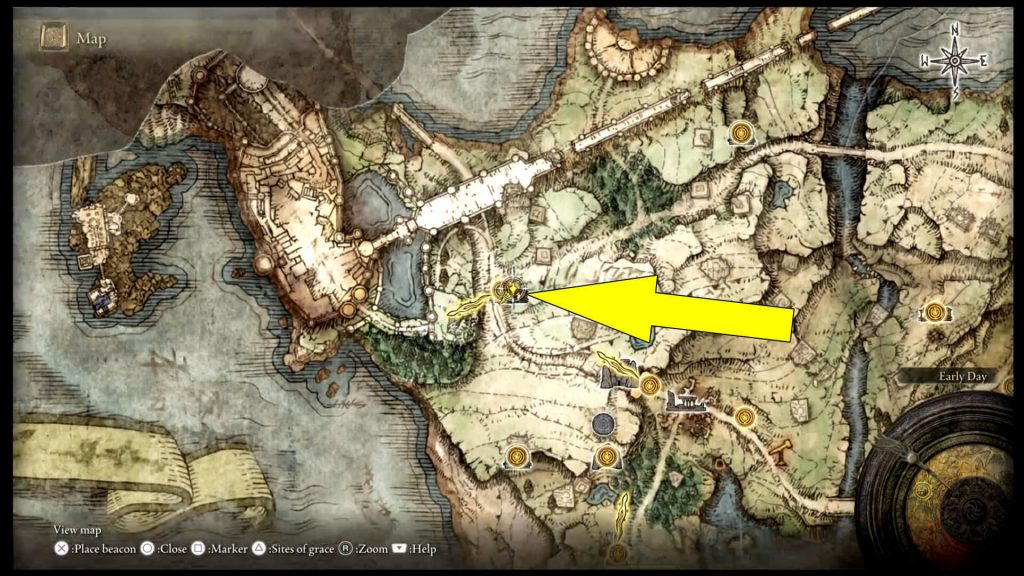 Or, simply put, it's outside Stormveill Castle, where you'll need to face the first main boss, named Margit the Fell Omen.
Since most likely you'll approach the Stormhill Hut from the south, you should be able to spot the shack on the right side of the road.
And obviously, the first thing you'll want to do when you get close is to activate the Site of Grace.
Now, let's see what you should do at this location.
Stormhill Shack Items Locations Guide – Where To Find
Upon activating the Site of Grace, the next thing you'll want to do is secure the Stonesword Key found on a wooden platform outside.
Simply jump and get the Stonesword Key close to the corpse pictured below.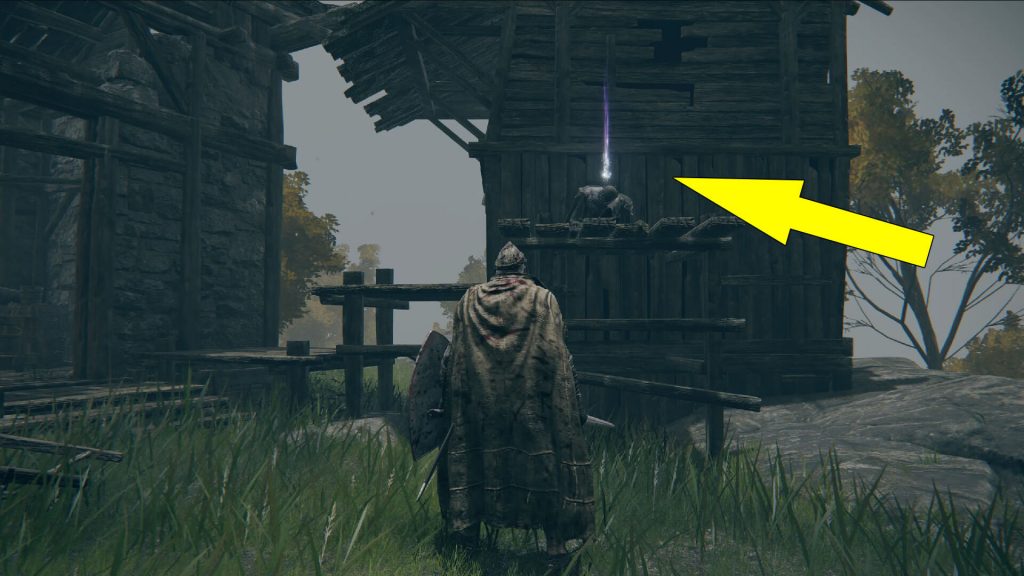 Now, it's time to approach the Elden Ring NPC inside, also known as Roderika.
Stormhill Shack Girl (Roderika) Items – How To Get
Get inside the hut, and you'll see Roderika on the ground.
Once you approach Roderika, there are several additional items you can get:
Talk to her once, and you'll unlock the Sitting Sideways Gesture
The second time you talk to Roderika, you won't unlock anything, but she'll tell you more about her problems
Try talking to her again, and you'll unlock the Spirit Jellyfish Ashes
Finally, talk to her once more time, and she'll mention the little crysalids in Stormveill Castle, activating Roderika's Quest. Upon completion, you'll need to get back here and talk to her
It is also worth mentioning that, after the Elden Ring Roderika's questline ends, she'll move to Roundtable Hold, where she'll train with Master Hewg.
By helping her, you'll also unlock the Spirit Ashes Upgrade option, as explained in-depth here.
So, make sure you find Roderika and thoroughly explore the Elden Ring Stormhill Shack landmark before entering Stormveil Castle.