Elden Ring Converted Tower is a location you may discover on your journey through Liurnia of the Lakes.
At first glance, it may seem to be an ordinary tower, but there's a chest at the top of the building holding a reward you may want if you play magic.
In the following guide, we will explain where you can find the Converted Tower and how you can solve the puzzle to reach the top.
Elden Ring Converted Tower Puzzle Location – Where To Find
You can find the Converted Tower in the southwest of Liurnia, to the southeast of the Minor Erdtree.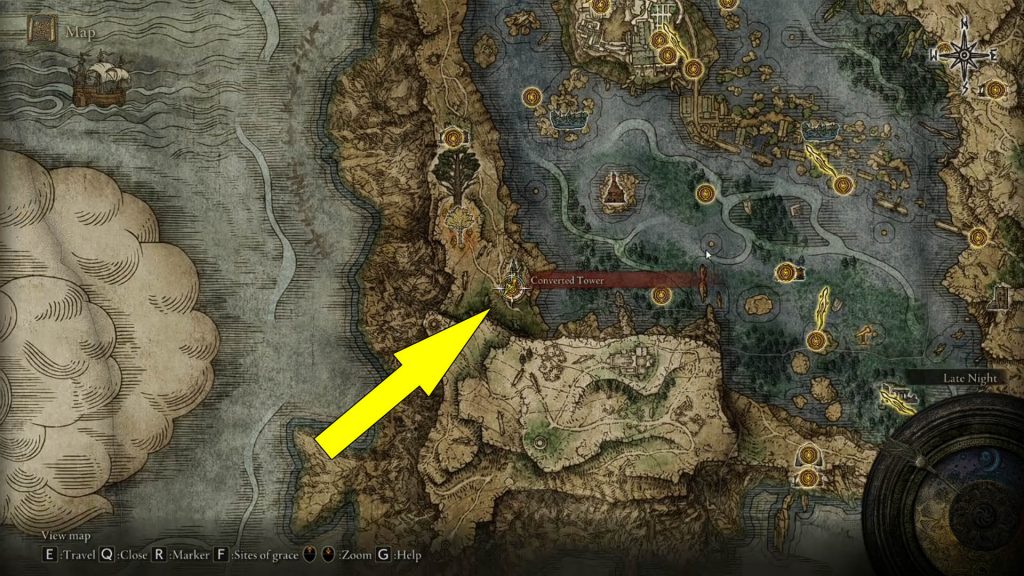 You can easily reach this place by following the marshes in the southwest of the lakes up to the western landmass.
As you reach the tower inside, you will notice a statue with a riddle on the ground which reads, "Erudition guide thee!".
Converted Tower Puzzle – Solution #1
To solve the riddle, perform the Erudition gesture in front of the statue.
A glowing ladder will appear behind the statue, which takes you to the top of the tower.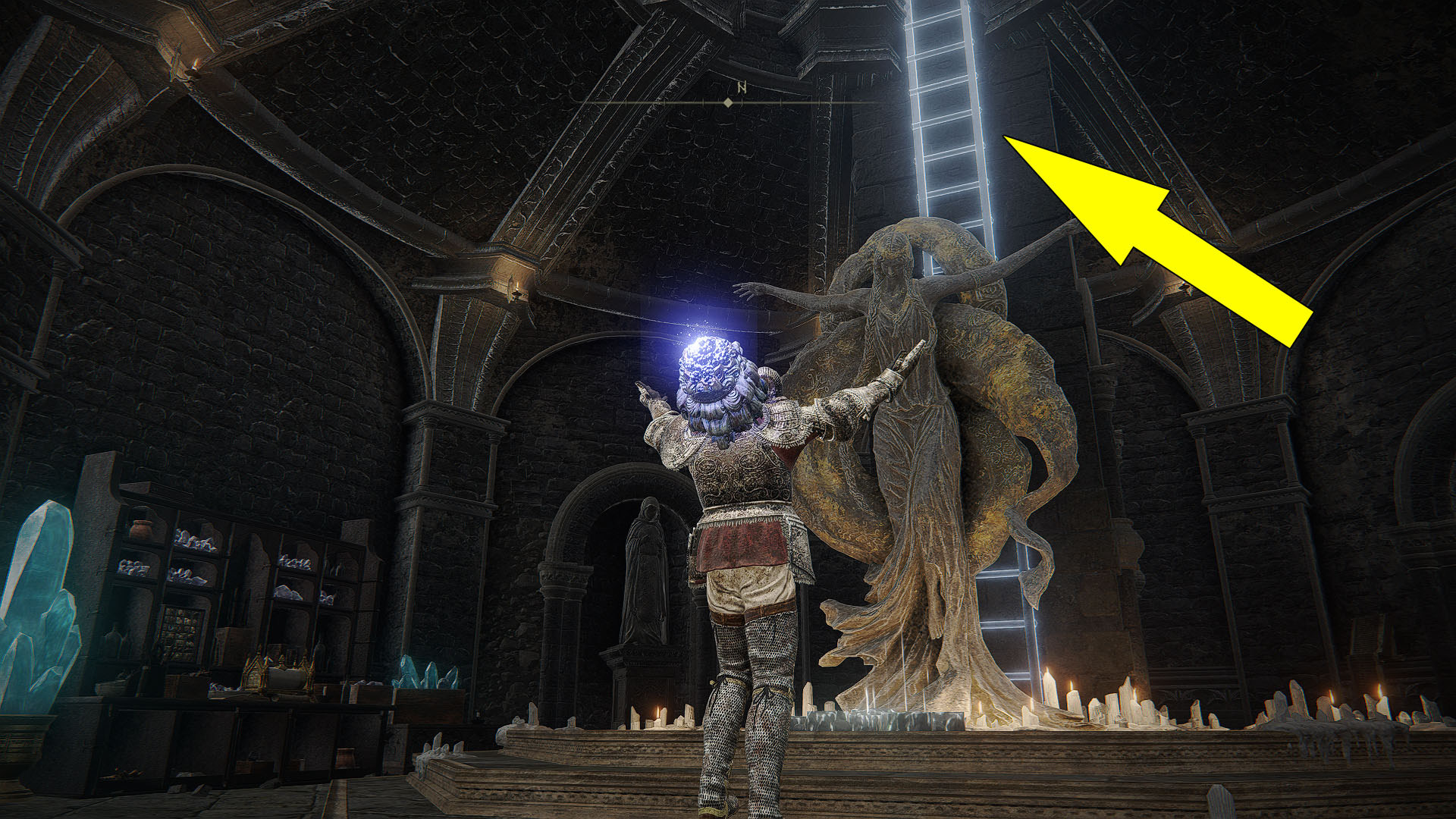 You can obtain the Erudition gesture by giving Thops an Academy Glintstone Key at the Church of Irith (covered in-depth here).
Also, refer to the Sorcerer Thops quest guide to obtain the gesture.
Liurnia Converted Tower Puzzle – Solution #2
There's no problem if you don't have the Erudition gesture because you can skip the puzzle and still reach the top of the tower.
You will notice that you can climb the wall surrounding the tower.
Once you reach the spot marked in the image below, call your horse Torrent, double jump on the balcony in the back, and then jump off Torrent.
Reach the top of the Converted Tower to collect the Memory Stone by opening the chest.
Memory Stone expands the number of slots available for learning new sorceries and incantations, which is helpful if you use magic.
There are a few things left to gather; you can find 5 x Cuckoo Glintstone right as you enter the tower and 2 x Magic Grease between the tower and the walls behind it by looting the corpse on the ground.
Did you reach the top of the Elden Ring Liurnia Converted Tower? How did you do it? Let us know in the comments section below.