Sacred Tears are extremely valuable in Elden Ring because they enhance your Sacred Flasks, allowing you to recover more health and FP.
In this guide, we will go over all of the Altus Plateau Sacred Tears locations in the game developed by FromSoftware so you can enhance your Sacred Flasks and take on the strongest enemies in the game.
Before we start, if you need help uncovering the map, check out this Altus Plateau Map Fragments locations guide.
Elden Ring Altus Plateau Sacred Tear First Location – Second Church of Marika
When you reach the Altus Plateau, whether through the Ravine or the Grand Lift Dectus, follow the road until you reach the Altus Highway Junction and head north.
Continue up the hill to the north until you reach the Second Marika Church.
When you walk in, you will notice a man on the floor dying.
This NPC is Bloody Finger Hunter Yura, and you will find it here as part of Hunter Yura's Quest.
Speak to Hunter Yura to hear his final words, then prepare to fight Eleonora, that will soon invade your world and attack.
Whether you try to kill Eleonora or flee, there is a Sacred Tear on the altar's base in this church.
Altus Plateau Sacred Tear Second Location – Stormcaller Church
Stormcaller Church is located southeast of the Second Church of Marika on a high-ground area.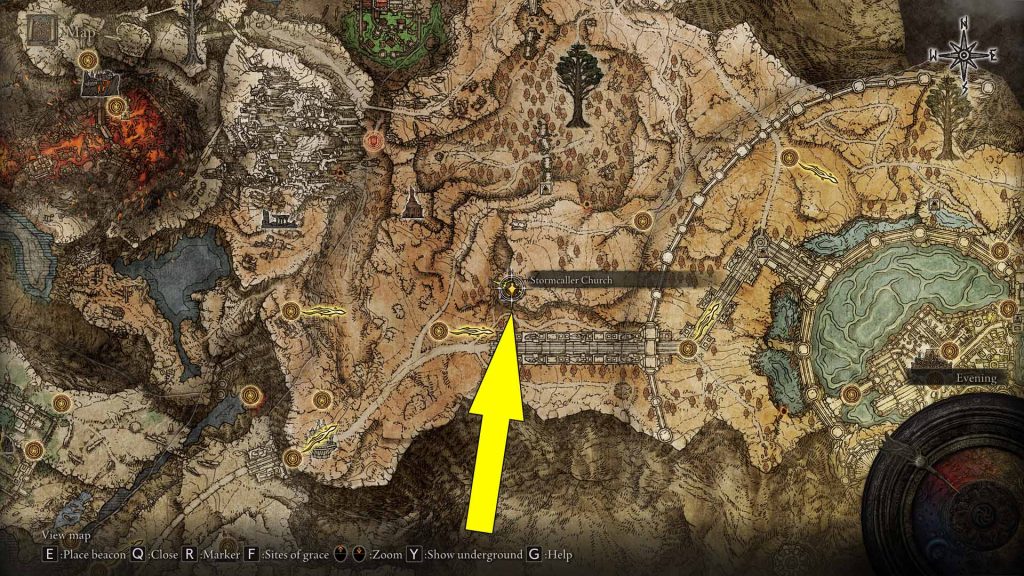 As you ride up the cliff, you will notice why it's called Stormcaller Church: lightning bolts fall from the sky.
There are a few boss battles on your way, but you may bypass them all by going straight for Stormcaller Church.
To acquire the Sacred Tear, ride to Stormcaller Church location, as seen on the map above.
The Sacred Tear can be obtained by looting the church's altar.
These are all Elden Ring Altus Plateau Sacred Tears that you can collect. If you have any questions, leave them in the comments section below.