Elden Ring's Blaidd the Half-Wolf Questline is intertwined with several other key characters and events, notably Alexander the Pot Warrior.
In Elden Ring, you'll have the opportunity to meet several mysterious NPCs. They rarely say more than a few phrases, but they almost always come with a quest or a request for you.
Blaidd the Half-Wolf, a big NPC with a large greatsword and scary armor, is being sought by many players.
In this guide, we'll show you where to find Blaidd the Half-Wolf, what you'll need to do to find him, and complete his quest in Elden Ring, the latest game developed by FromSoftware.
Elden Ring Blaidd the Half-Wolf Quest – Where To Find
Blaidd can be found in West Limgrave's Mistwood Ruins.
You'll find the ruins on the right if you follow the road south through the woods.
You will hear a wolf howling when you get there, but you can't spot him easily.
Blaidd can be seen resting and howling on the tallest point in the Mistwood Ruins.
Also, the ruins have a lovely Talisman in the underground cellar, but be wary of the neighboring gigantic sleeping bear.
Blaidd The Half-Wolf Quest – How To Get Him Down
It's pretty simple to get Blaidd down, but it only appears simple once you've figured it out.
To get him down, you will need to speak with Kalé, the merchant in Santa Claus clothes you meet at the Church of Elleh.
You will hear a unique piece of dialogue about howling, and Kalé will give you the "Finger Snap" gesture to make Blaidd come down.
The new dialogue option with Kale becomes available only after you hear Blaidd howling.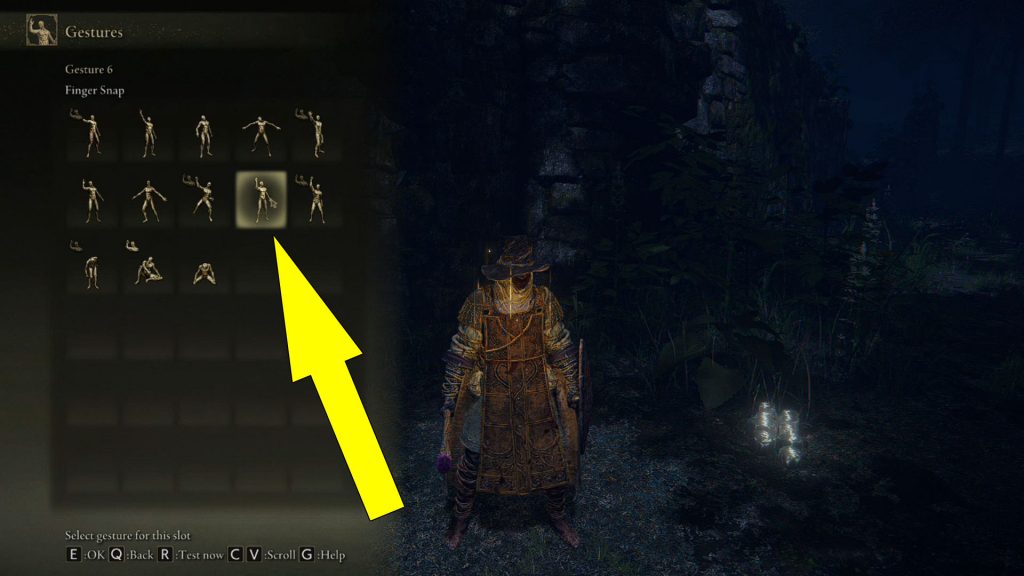 Return to the Mistwood Ruins and make the gesture while he's nearby, and he'll leap down beside the tower.
That's all there is to it!
Blaidd The Half-Wolf Quest – How To Complete
If you haven't yet fought Darriwil, he will describe his relationship with the Bloodhound Knight before sending you off to fight.
Note: If you already killed Darriwil before talking to Blaidd, speak to him twice at the ruins, then travel to Forlorn Hound's Evergaol to get your reward.
You can find Bloodhound Knight Darriwil at Forlorn Hound's Evergaol, in the southernmost part of Limgrave, near the Bridge of Sacrifice.
You can summon Blaidd to aid you in the fight with Darriwil.
Once you defeat him, you will be rewarded with Bloodhound's Fang Greatsword and 1900 runes.
After the fight, he will be found standing just off the circular arena, and he will reward you with 1 x Somber Smithing Shard [2].
Talk to him again, and he will tell you to find the blacksmith on the road to Carian Manor in Liurnia.
Doing this unlocks the Carian Filigreed Crest from that smith's shop.
That's pretty much everything you need to know about the Elden Ring Blaidd the Half-Wolf Quest. If you have any questions, post them in the comments section below.