Elden Ring Revenger's Shack is an essential landmark found in western Liurnia of the Lakes, and it must be visited if you wish to progress Hyetta's questline.
What makes the Elden Ring Revenger's Shack an interesting location in the latest video game developed by FromSoftware is that everything that happens at this small hut is related to a choice you make in Weeping Peninsula.
So, while some players may trigger a Revenger's Shack Invasion, others won't. If you wonder why we'll cover both scenarios throughout the guide below.
Elden Ring Revenger's Shack Location – Where To Find
On the map below, you can see that Revenger's Shack is found on western Liurnia, north of the Minor Erdtree.
It is recommended to visit this location during Hyetta's questline while looking for the third Shabriri Grape, as outlined in this guide.
Once you approach this area, you'll see the Revenger's Shack Site of Grace outside and inside the hut several corpses (pictured).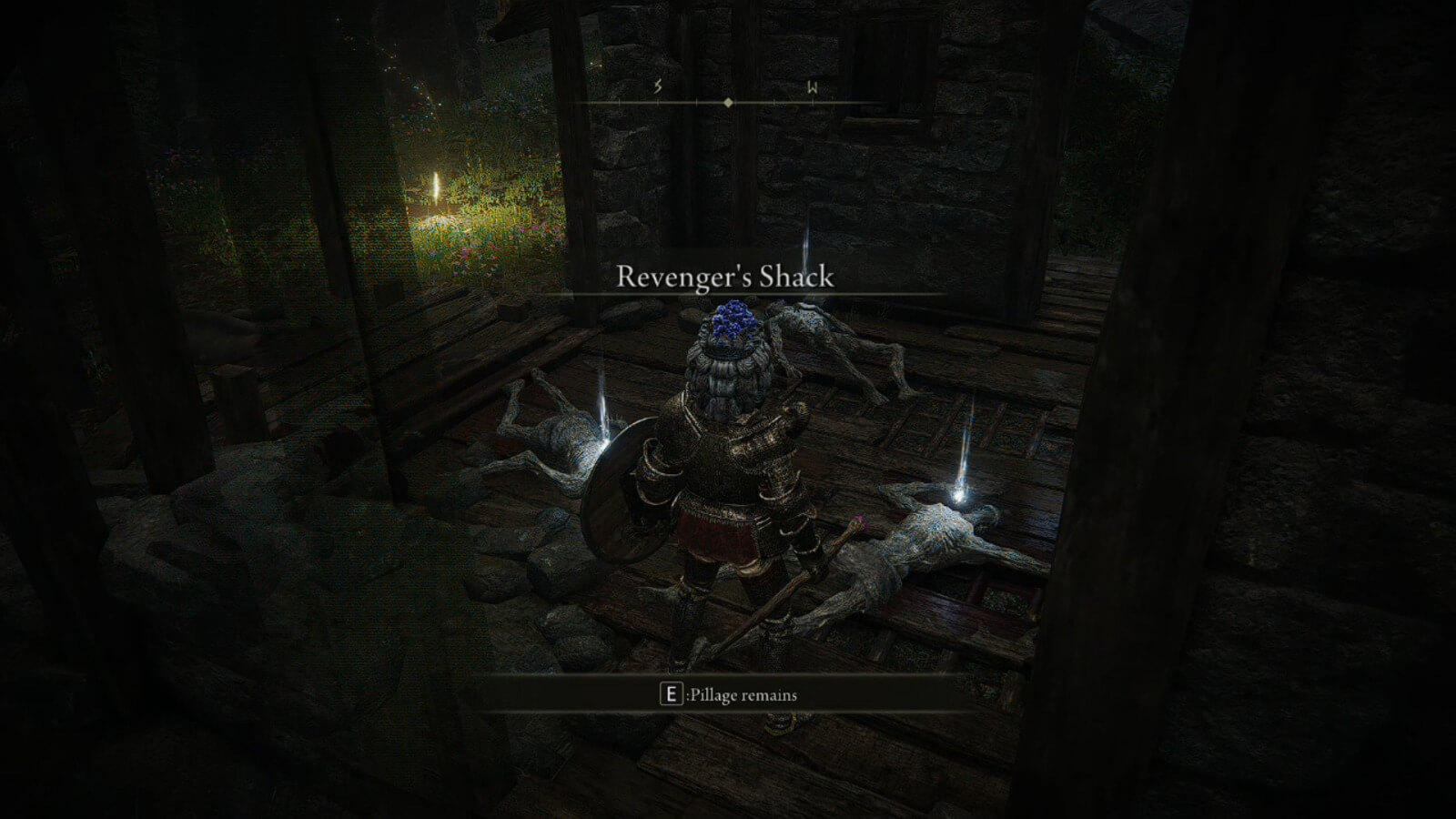 Before interacting with any of them, you should be aware that you'll trigger an Elden Ring Invasion.
Revenger's Shack Edgar The Revenger Invasion
The NPC that invades you is Irina's father, Edgar. You may remember him from Irina's Letter quest we covered here.
Edgar The Revenger is an accessible boss, especially because you can climb the rock nearby or even the hut and deal with him from a distance, using spells or other ranged weapons.
Upon defeating him, you'll get the following items:
Banished Knight's Halberd +8
Spinning Strikes Ash of War that comes from the hallberd
Shabriri Grape
Furlcalling Finger Remedy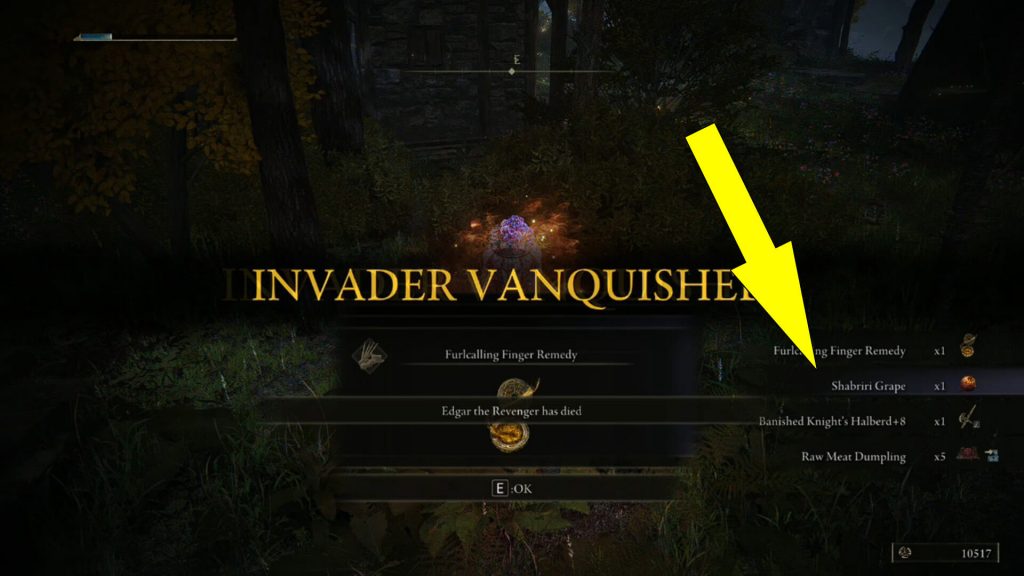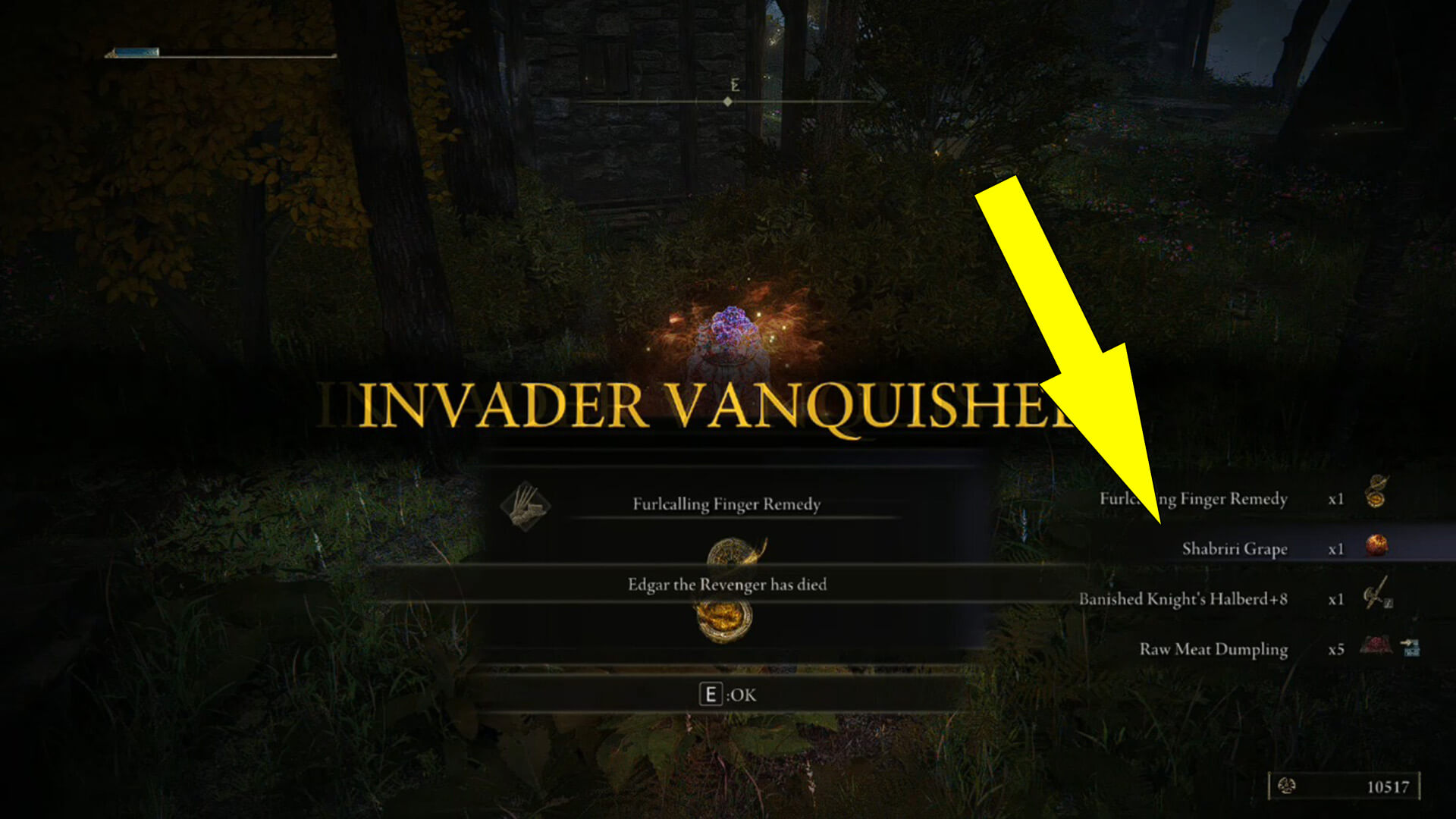 Furthermore, you can get 5 Raw Meat Dumplings from the corpses in the hut.
Out of all items dropped by Edgar The Revenger, the Shabriri Grape is the most important because you'll have to bring it to Hyetta at Gate Town Bridge.
The problem is that the Revenger's Shack may be empty for some players, meaning that there are no corpses to loot, and even if you rest, Edgar won't invade you.
Revenger's Shack Edgar The Revenger Not Spawning – How To Fix
If you approach the Revenger's Shack and don't see the five bodies pictured above, Edgar did not reach this location, and this occurs if you killed him at the end of Irina's quest.
So, the hut is empty, Edgar is dead, and you won't be able to find Hyetta's third grape.
To continue Hyetta's questline, you have to return to the location where you killed Edgar, and this location is the Bridge of Sacrifice Site of Grace, close to the road where you found Irina.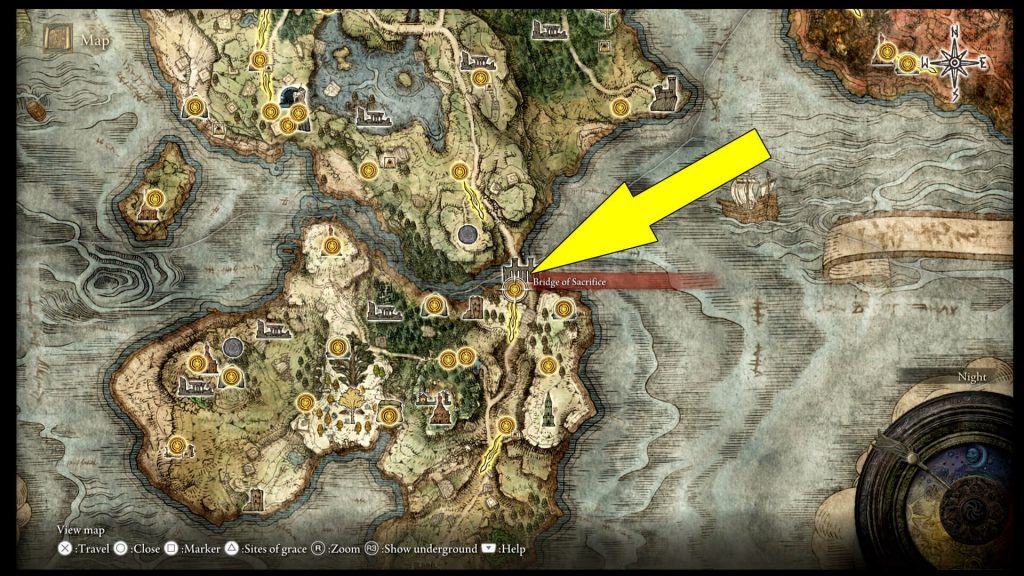 If you check this location, you'll find Edgar's corpse by the road and the Shabriri Grape.
The rest of the items dropped by Edgar should be in your possession, so the only items you'll miss by killing him earlier are the 5 Raw Meat Dumplings.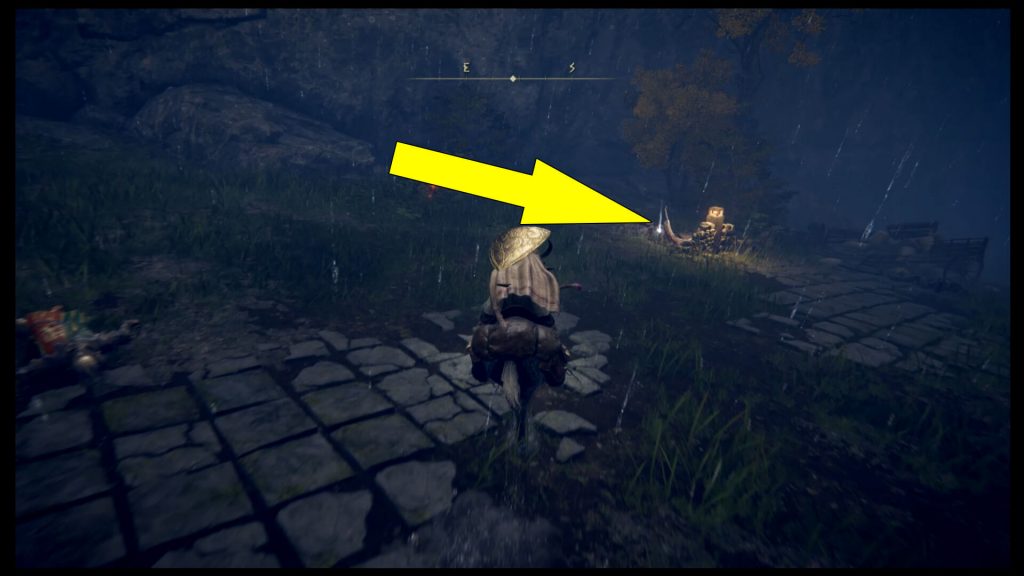 In this case, the Elden Ring Revenger's Shack is just a random hut you can visit when you need to rest.