Elden Ring Caelid Golden Seeds are the materials used to enhance your healing flask so that it can carry more charges.
Golden Seeds almost always appear under glowing Erdtree Saplings, which stand out as small, golden trees; however, a few can be found in possession of an enemy.
The red-tinted Caelid region, located east of Limgrave, has a couple of Golden Seeds in the barren wasteland.
Before we start, if you need help uncovering the map, check out this Caelid Map Fragments locations guide.
Last, but not least, don't forget to check the guides for all Limgrave Golden Seeds, Liurnia Golden Seeds, and Altus Plateau Golden Seeds to fully upgrade your Sacred Flask.
Elden Ring Caelid Golden Seeds Locations Map – Where To Find
The map below shows all four locations of the Golden Seeds in the Caelid Region.
Here's how to track them all down.
Caelid Golden Seed #1
If you just arrived in Caelid through the northwest from the Rotview Balcony Site of Grace, follow the path that leads to Redmane Castle, where you will locate the Golden Seed.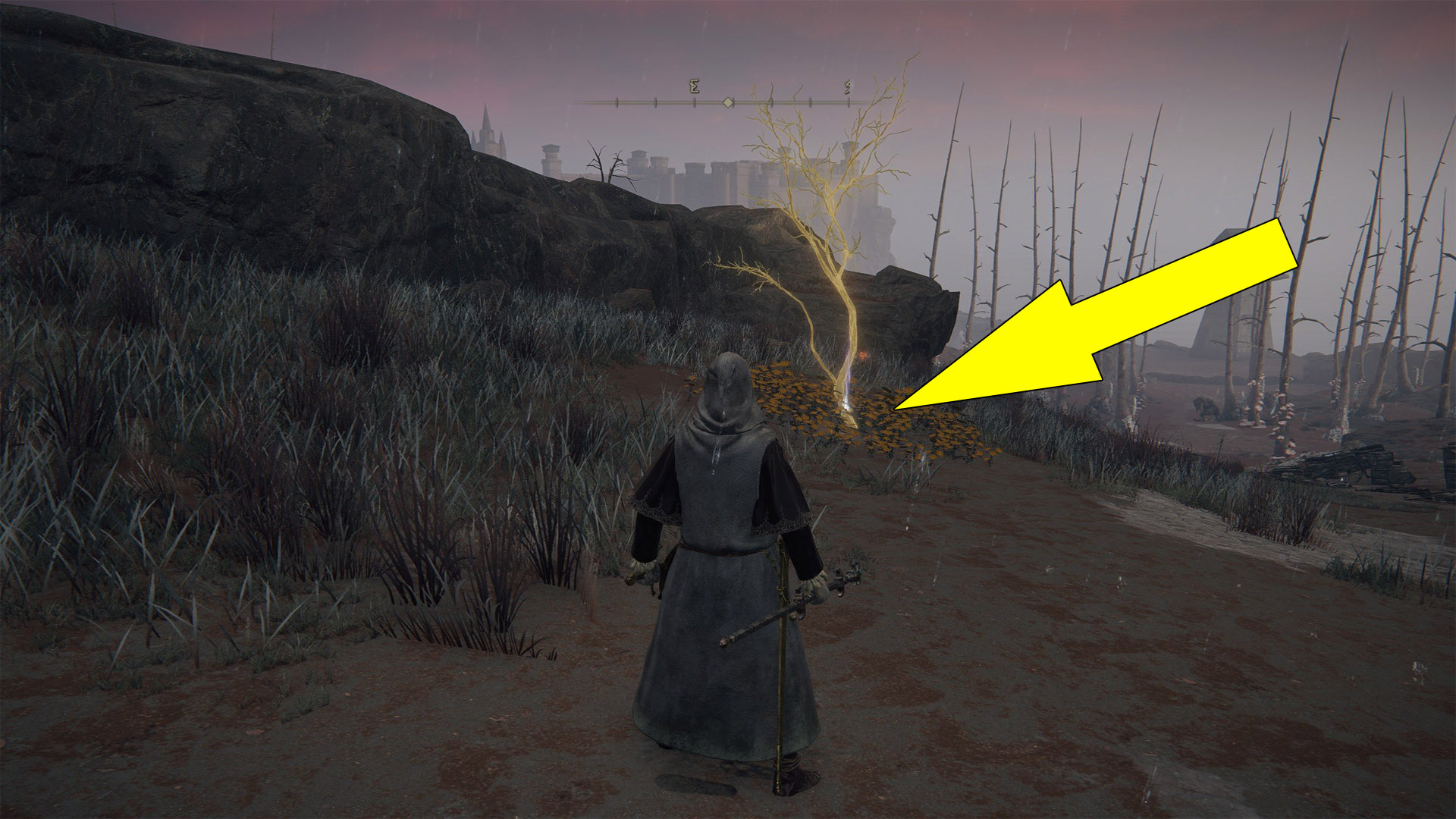 However, before you reach the bridge to the Redmane Castle, the road will pass directly by this sapling holding the Golden Seed you are looking for.
Caelid Golden Seed #2
The second Golden Seed can be found at the north end of Sellia, Town of Sorcery, right next to the Sellia Backstreets Site of Grace.
You will find the tree at the top of some stairs in a tiny circular plaza with the Golden Seed underneath it.
Caelid Golden Seed #3
Now, from the Farum Greatbridge Site of Grace, follow the way north towards the Bestial Sanctum.
The glowing sapling will be just off the path once again.
Caelid Golden Seed #4
The last Golden Seed in Caelid region can be found in the War-Dead Catacombs.
After defeating Starscourge Radahn, the War Dead Catacombs can be discovered in the far northern corner of the boss arena.
Travel north until you reach the area's uppermost corner, where you will find a little entrance along the cliffside.
Navigate the dungeon and beat the Putrid Tree Spirit Boss within to get the last Golden Seed in Caelid.
These are all Caelid Golden Seeds you can collect in the video game developed by FromSoftware. If you have any questions, leave them in the comments section below.