Elden Ring Caelid Sacred Tear is an item used in upgrading the Crimson and Cerulean Flask, increasing the amount replenished by flasks.
Sacred Tears, along with Golden Seeds, allow you to recharge your HP or FP meter to get more out of them during fights.
As such, in the following guide, I will show you where you can find the only Sacred Tear in Caelid and how to get it.
Before we start, if you need help uncovering the map, check out this Caelid Map Fragments locations guide.
Elden Ring Caelid Sacred Tear Location – Where To Find
Caelid's only Sacred Tear may be discovered inside the Church of the Plague, to the east of the poisonous swamp.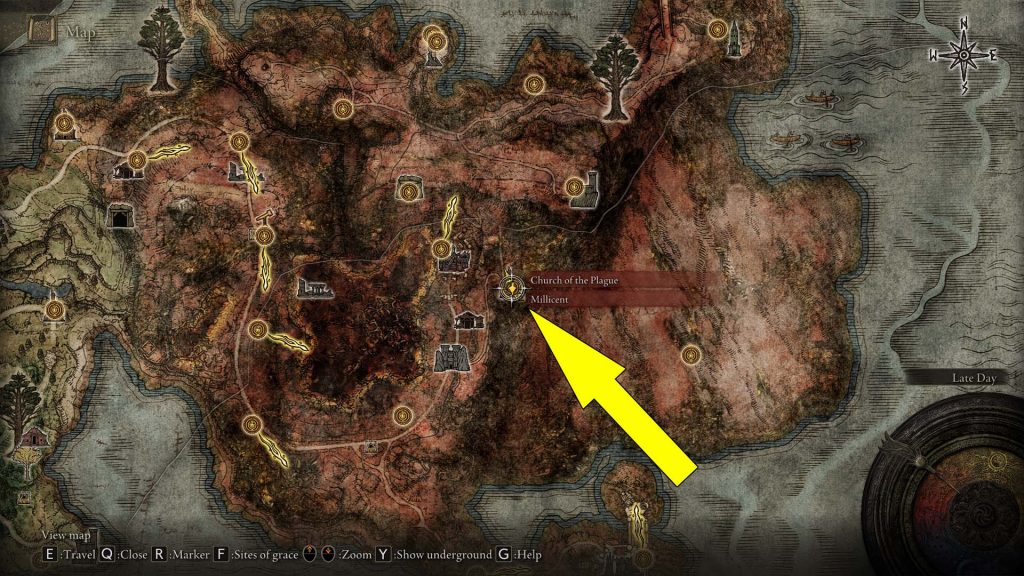 You can start at the Fort Faroth Site of Grace and head southwest to reach this church.
If you just entered Caleid, you have to be aware that there is a large ravine on the northern side of the region.
To cross it, stick to the northern path, and from Caelem Ruins, head northeast to get to Dragonbarrow West Site of Grace.
From here, travel southeast to Church of Plague but remain on top of the mountain.
If by any chance you try to get to Church of Plague via the southern path, you'll eventually reach Sellia Gateway, and by the road, on top of the mountain, you'll see a Troll throwing jars at you.
At first, this enemy can't be reached because you'll need to unlock the Sellia Backstreets Barrier.
So, the only way to get to Church of the Plague below, when you first enter Caelid is via the northern path.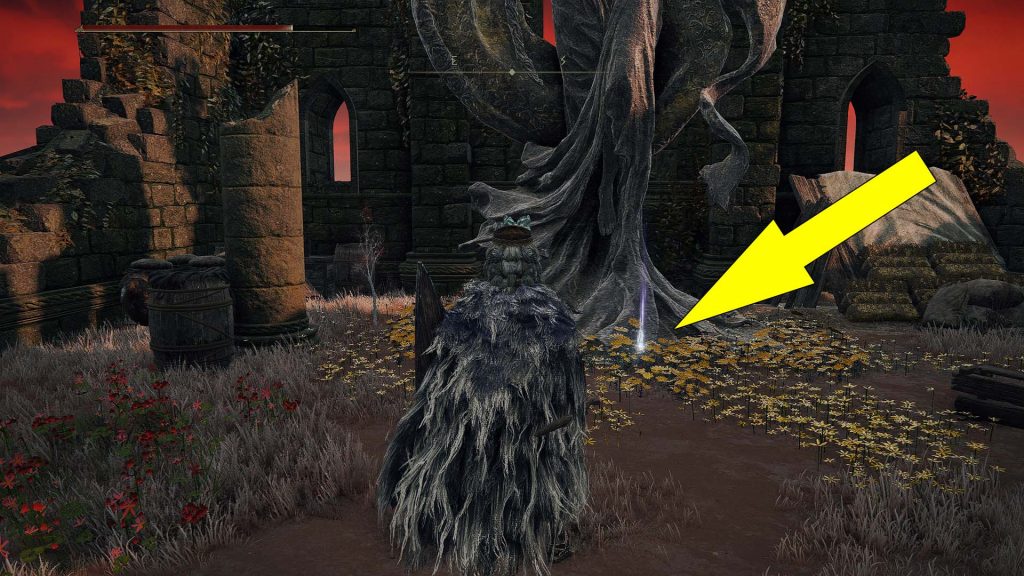 Caelid Sacred Tear is located in front of the statue, next to NPC Millicent, who waits for you to retrieve the Unalloyed Needle that can cure her.
And that's how you find the only Caelid Sacred Tear in the video game developed by FromSoftware.