Elden Ring Church Of Irith is a landmark you can find the moment you enter the Liurnia region and an essential location you'll have to visit if you wish to complete all quests in the video game developed by  FromSoftware.
That's because, inside Church Of Irith, you'll find an NPC named Thops who has a task for you. Besides the NPC you'll meet here, however, Church Of Irith also features a couple of items you can get, one of them being extremely easy to miss.
As such, throughout the guide below, we'll tell you everything you need to know about the Church Of Irith in Elden Ring and how to deal with Sorcerer Thops inside.
Elden Ring Church Of Irith Location – Where To Find
As you can see on the map below, the Church Of Irith is on the southern side of Liurnia, and you'll be able to reach it the moment you exit Stormveil Castle.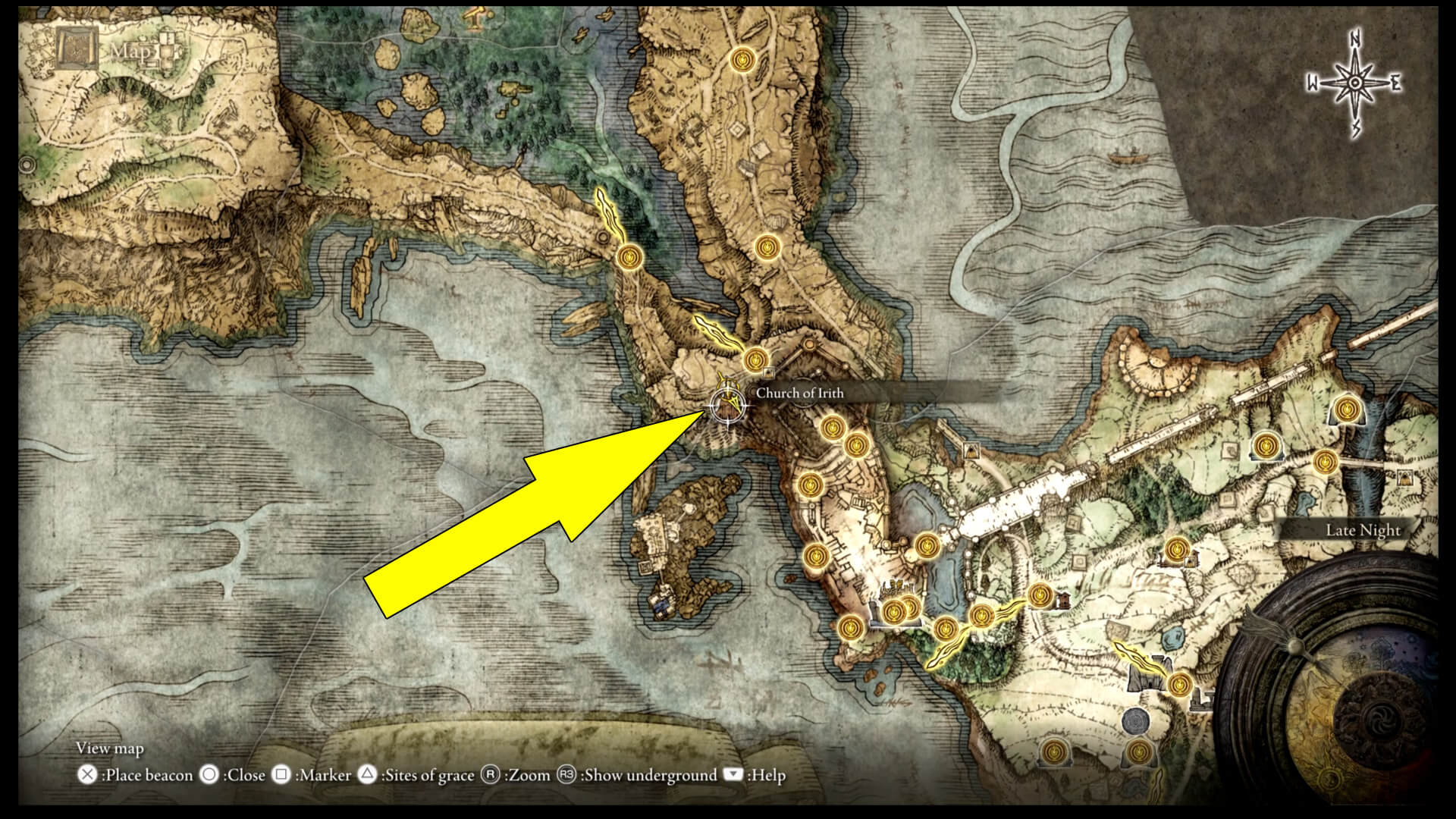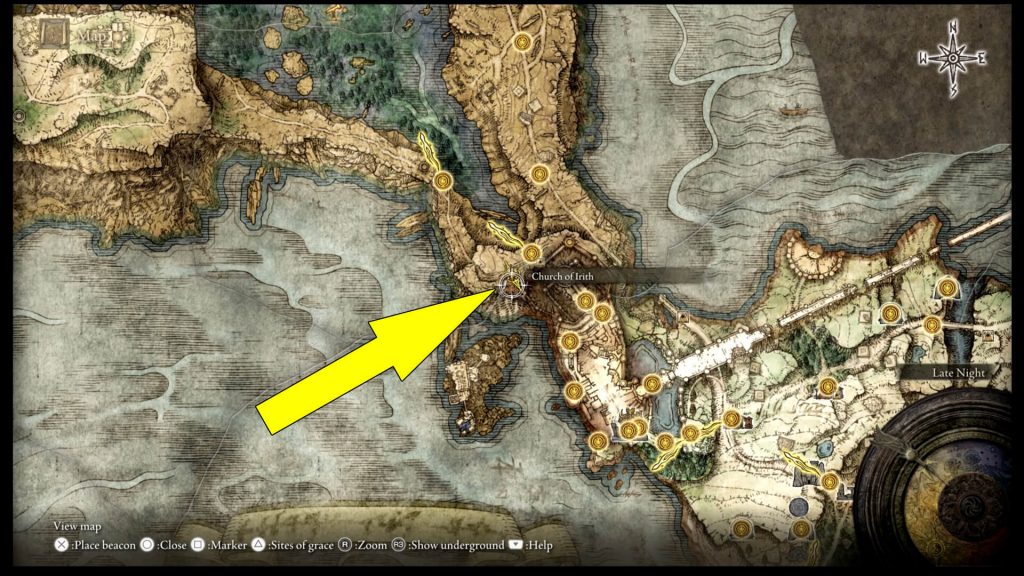 From the Lake-Facing Cliffs Site of Grace, where you meet Hyetta, head southwest to get to the said church.
Remember that Hyetta's questline starts at the Lake-Facing Cliffs Site of Grace, and you can quickly complete the first part by finding the first Shabriri Grape explained here.
Last but not least, near the same Site of Grace, you should be able to spot Boc, assuming you followed his quest.
Great, now that you know what you have to do, follow the path down the hill and find the Church Of Irith.
Get inside and look around to spot Sorcerer Thops (screenshot below).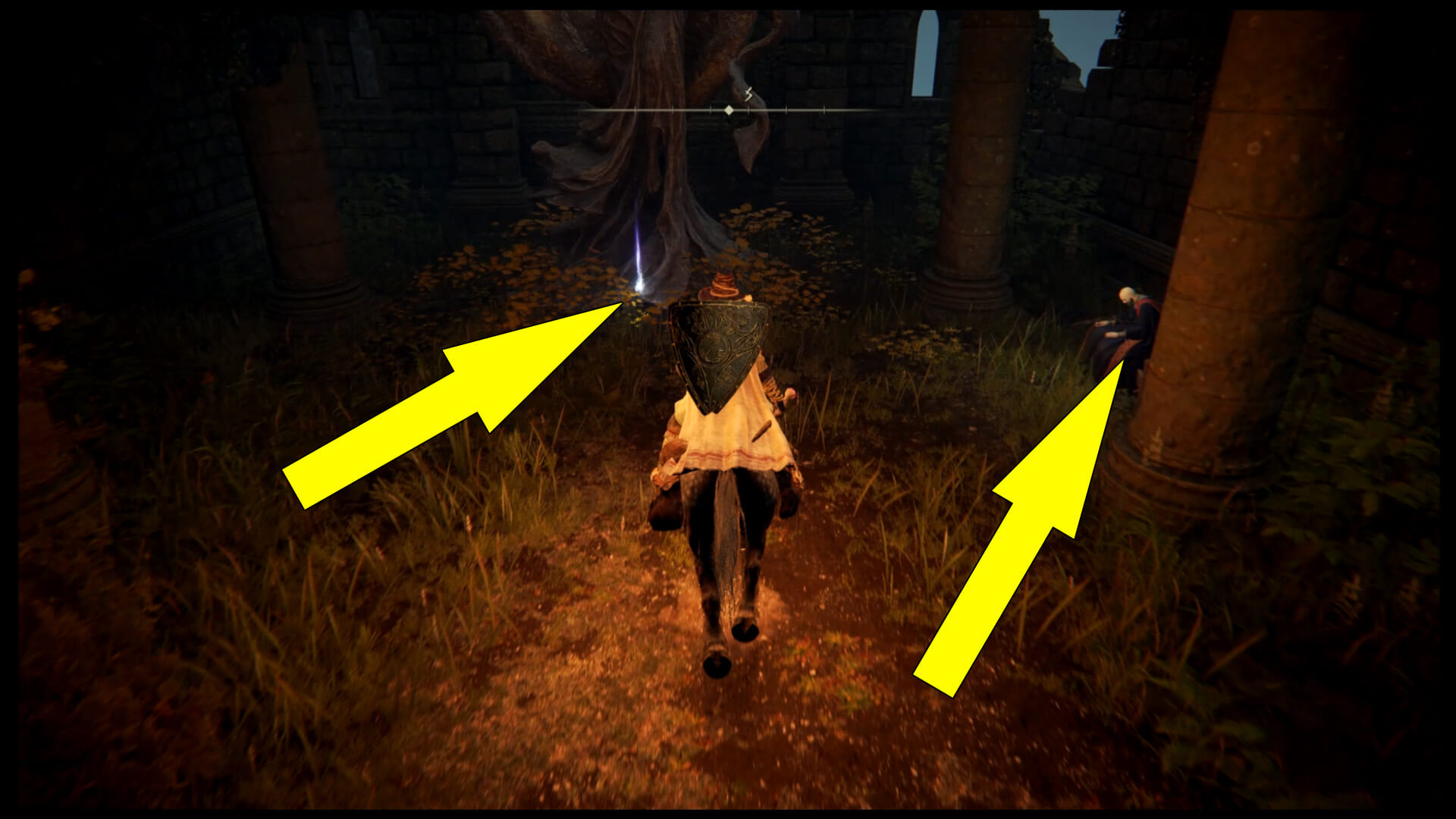 Liurnia Church Of Irith Items Locations – Where To Find
Before talking to Thops, grab the Sacred Tear near the statue (also marked above), as this is one of the three Liurnia Sacred Tears.
Now, your goal is to approach Sorcerer Thops and see what he wants. While talking to him, Thops shares his story and past with you, then he'll ask you for 10 Runes.
Accept to help him as you'll be able to unlock his shop.
You should buy the Starlight Sorcery from him since you probably already have the rest. If not, purchase the spells you are missing.
Next, you'll want to talk to him, and he'll tell you about the Academy Glintstone Key he's looking for.
This triggers the Elden Ring Sorcerer Thops quest we covered in-depth here, so refer to our guide to get the Academy Glintstone Key because there is a specific path you have to follow to get it while exploring Raya Lucaria Academy.
After getting Thops's Key, retrace your steps back to the Church Of Irith and give it to him to unlock the Erudition Gesture; you'll need to open the Converted Tower and the Converted Fringe Tower.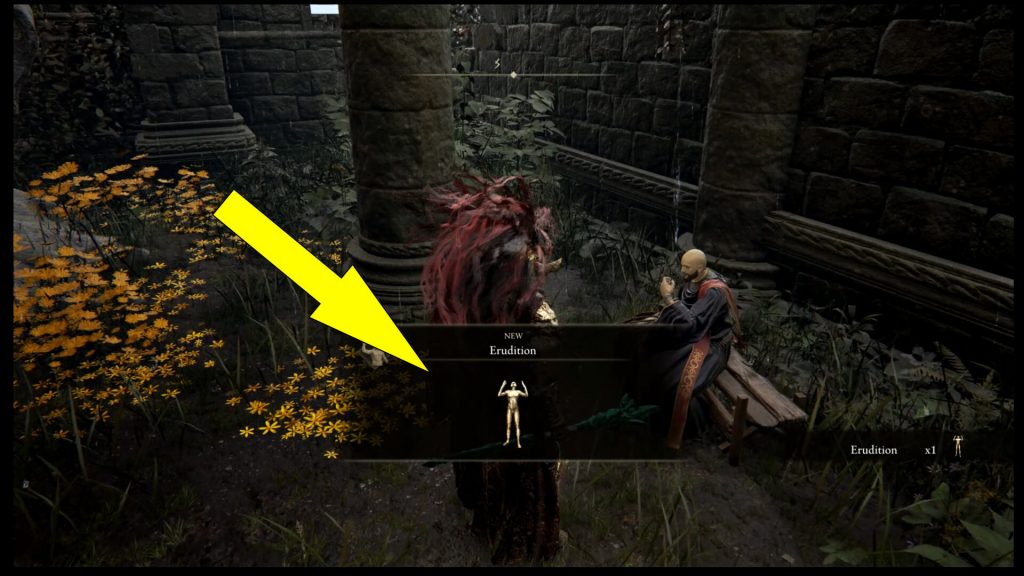 What you do next depends on how you want this quest to end. So here you have several options.
The first option is to kill Thops and get the following items from him:
Academy Glintstone Staff
Thops's Ball Bearing
The second option involves returning to the Schoolhouse Classroom Site of Grace in Raya Lucaria Academy and heading outside through the western door.
Go around the corner, and you'll find Thops dead at a table.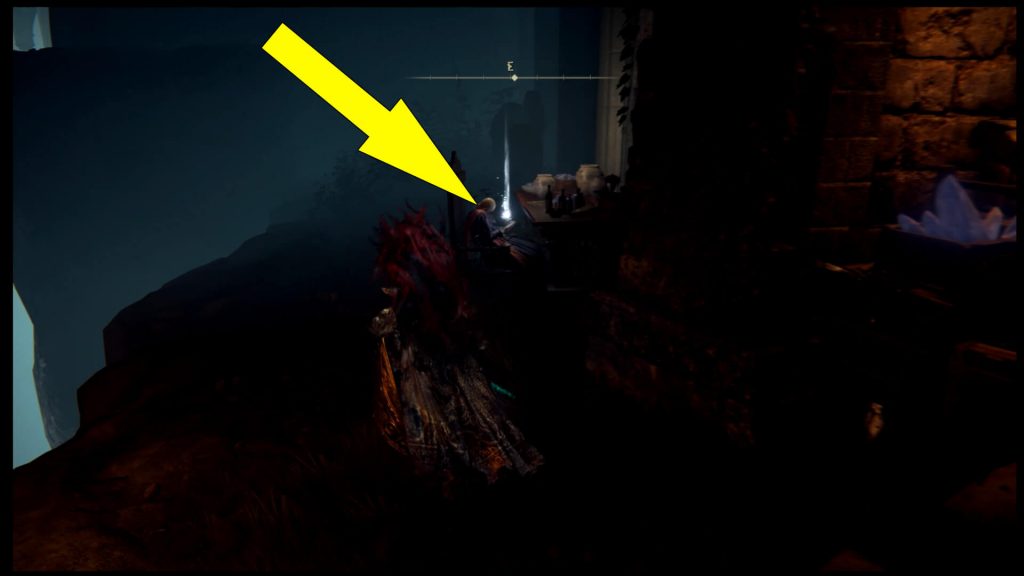 Loot his body, and you'll obtain:
Academy Glintstone Staff
Thops's Ball Bearing
Thops's Barrier Sorcery
Finally, you'll want to return to the Church Of Irith and kill the Teardrop Scarab that spawns after finishing Thops's quest.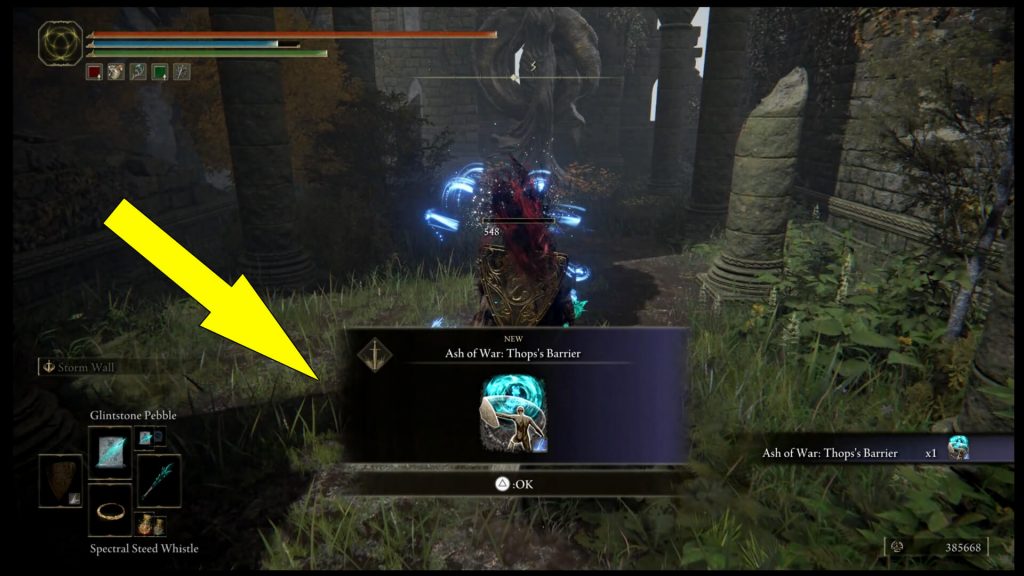 By returning to the church one last time, as you can see, you'll unlock the Ash of War: Thop's Barrier.
Now, the Elden Ring Church Of Irith location is complete, so feel free to continue your adventure.