Obtaining the Assassin's Creed Valhalla Gapihus Gear Wealth will add a new Mythical weapon to your inventory.
More precisely, the Thorgrim's Dying Breath Atgeir, which the Dawn Of Ragnarok expansion introduced in the game released by Ubisoft.
The mentioned Mythical Atgeir is a two-handed weapon with the following perk: Heavy Critical Hits knock enemies on the ground.
Check the AC Valhalla Dawn Of Ragnarok Gapihus Gear Wealth guide below if the weapon seems like something you might be interested in and if you are not afraid of water because there will be a lot of swimming involved.
AC Valhalla Gapihus Gear Wealth Location – Where To Find
You can find the collectible north of Kara's Domain or north of the Jordeygr Shelter.
Have a look at the map below to understand better where the Wealth is located.
Fast travel to the nearest highpoint to get to the above-pinpointed place quicker.
Once you arrive at the Gapihus landmark (the Malvigr questline will also bring you here), you will find a flooded housing area with the Wealth collectible very well hidden.
But I think you should first locate and open that Platinum Ingot Chest you see on your compass. You can't have enough of this much-needed material.
So go north and look for a submerged house (you can only see the roof).
Dive in the water, open the door to the house and swim through the hole in the floor to find the Ingot Chest.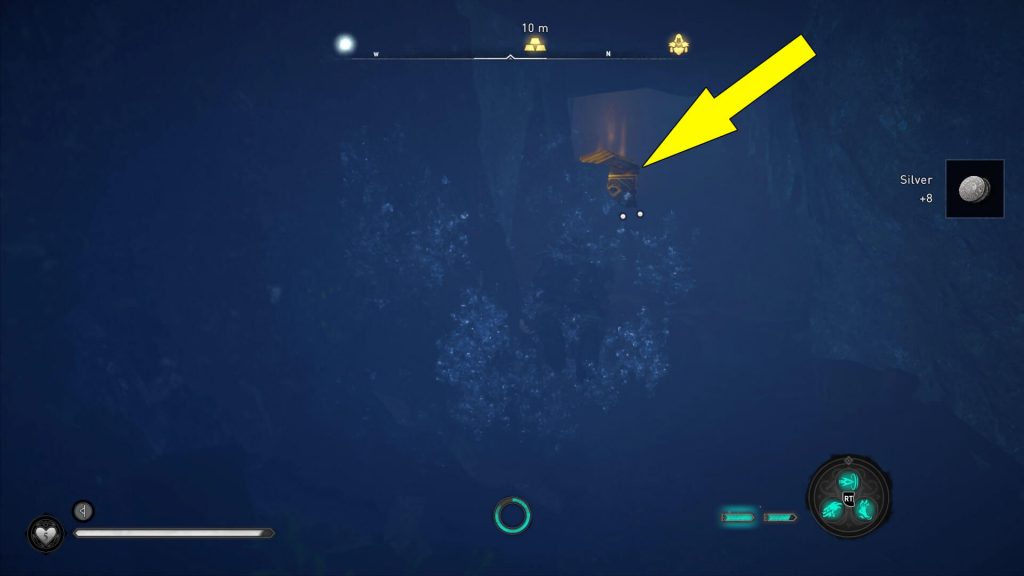 Now let's get back to the Gapihus Gear Wealth, for which you will need a key that opens a locked door leading to the collectible.
Gapihus Gear Wealth Door Key – How To Get
The key is on the top floor of the submerged west-side house. Use Odin's Sight if you want to see the key through the walls.
Now, you have to enter the house through an underwater entrance.
Once in, swim to the next level, where you can touch the floor with your feet.
Finally, go up the stairs to find the key near a pile of gold objects.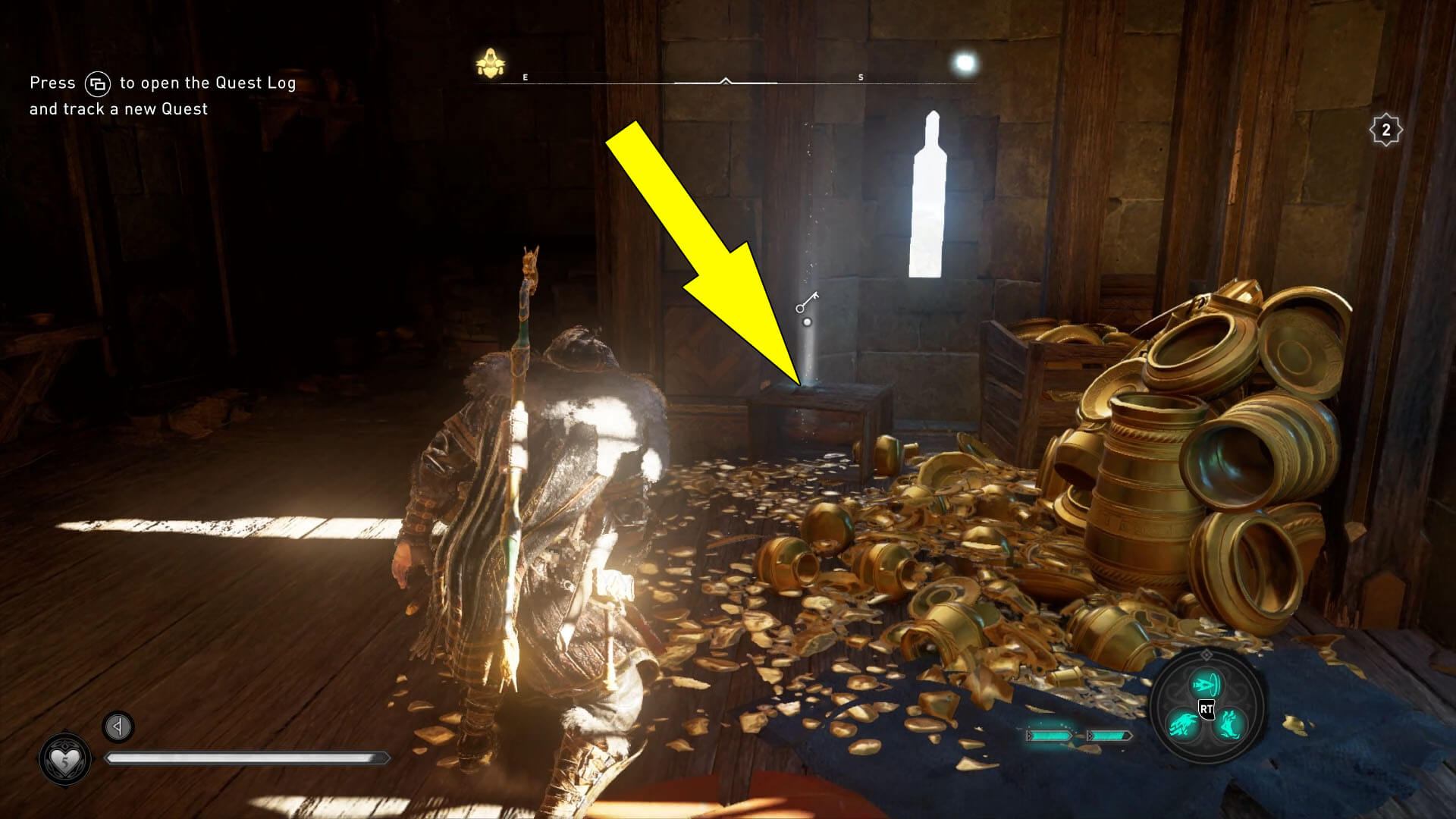 After that, it's time to go for the Dawn Of Ragnarok Gapihus Gear Wealth.
Gapihus Gear Wealth Collectible – How to Get
Enter the east side submerged house through an opened window and unlock the door there with your newly found key.
Go into the room, and immediately on the right, you will see a load hanging by a rope.
Drop the load on the floor with a precisely placed arrow.
Doing so will make a hole leading to more water; you would never have guessed it, right?
Get your swimming trunks one last time and dive in to collect the Assassin's Creed Valhalla Gapihus Gear Wealth.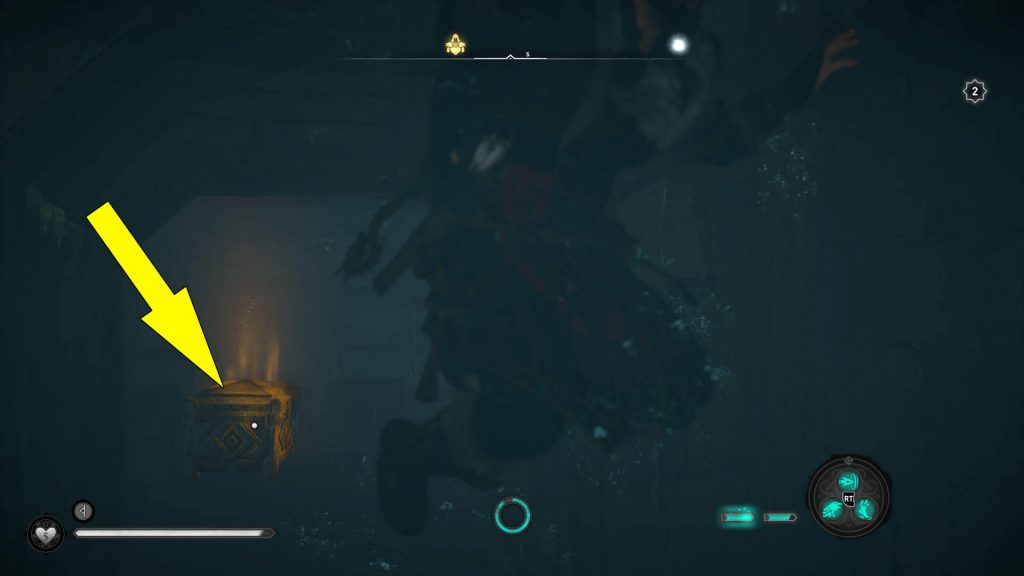 That's all! You can finally return to the land because you have successfully added Thorgrim's Dying Breath Mythical Atgeir to your inventory.