The three Assassin's Creed Valhalla friends looking for Death is another mystery you can solve in the Cent region of the video game developed by Ubisoft, and just like the Cursed Man we discussed earlier, this World Event is full of meaning and also based on an old tale. The world event is named The Pardoner's Tale, and it requires some investigations, which we will cover below. On top of that, we will try to figure out what happened to the three friends who were looking for Death.
AC Valhalla The Pardoner's Tale World Event Location
To start this side quest, you'll have to find an Old Man at the location on my map below. You can't miss him because he's standing by the road dressed in black. He also has a hood, and he is quite spooky. You'll find out why later.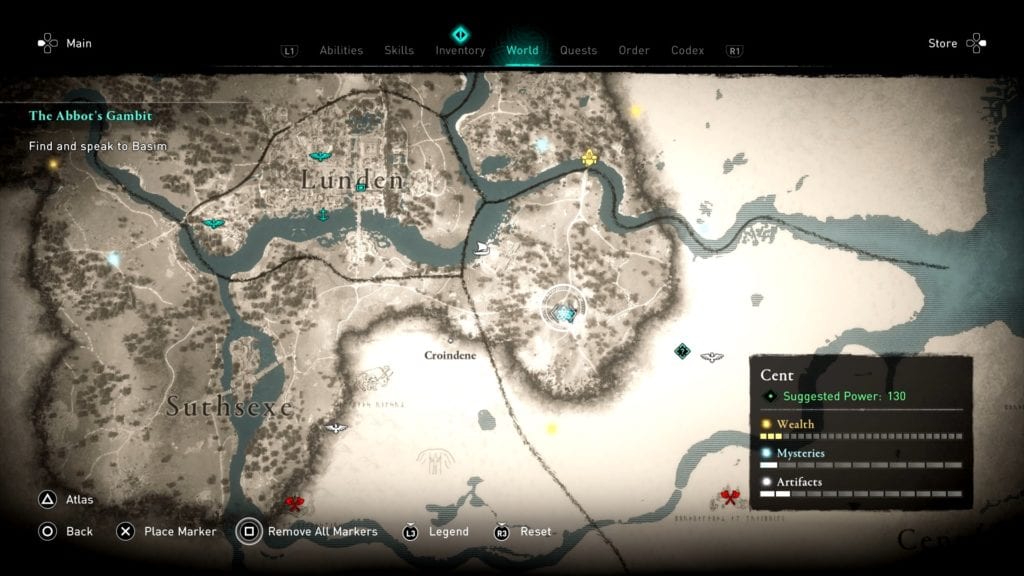 So, the first thing you'll have to do is to travel southeast of Lolingestone Bandit Camp and talk to the man in question. When you approach him, he'll tell you the story of three friends who came to him wishing to know where to find Death because they wanted to revenge the Death of a fourth.
Tell us where to find Death! the friends told. The old man told the friends that Death was under a great oak tree, right behind him, so the friends went there, and so will you. From the current location, go down the hill behind the old man to find the oak tree pictured below.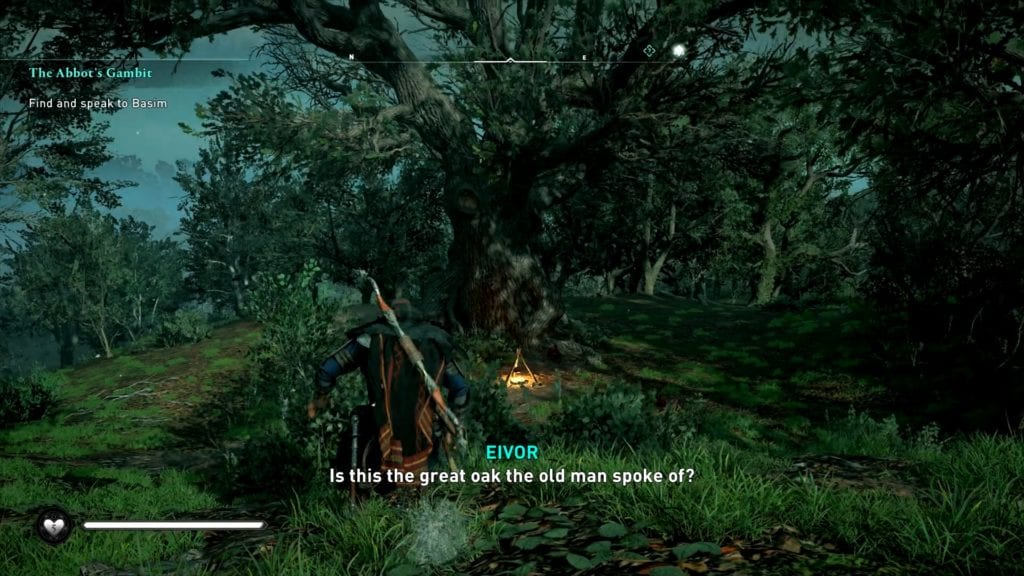 Where To Find the Clues by the Big Tree
When you get to the oak tree, you'll have to investigate five clues, and four of them can be seen in the picture below. The first one is the corpse on the left side of the fire, who was trying to reach something. He was poisoned, and he was trying to get to the pot with money behind the tree.
The next clue is located by the fire (right side), and that friend died strangled. A third clue is behind the fire, by the tree. It is another poisoned body.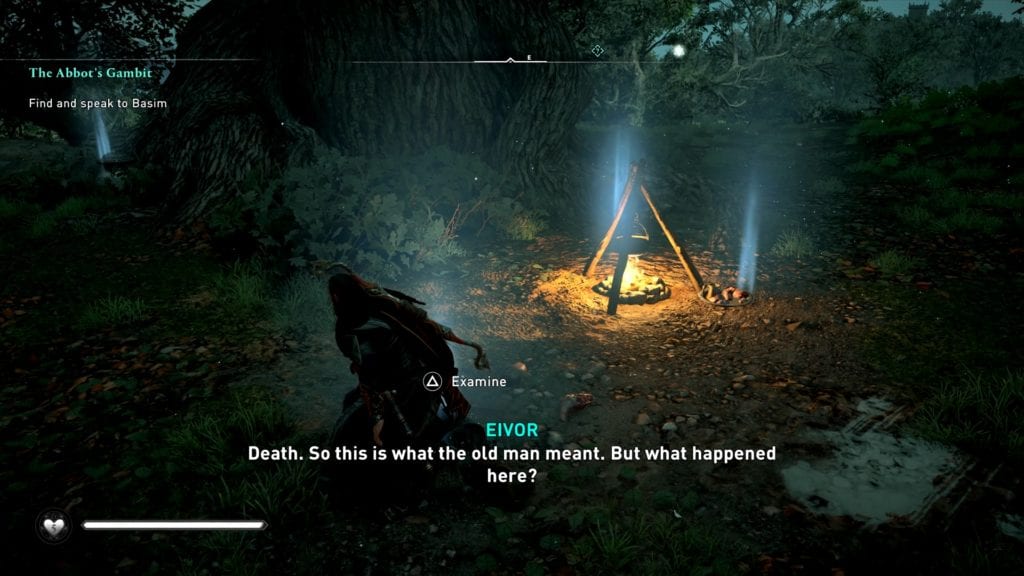 Now, go around the tree to find a pot containing 40 silver. Take the money, return to the fire, and investigate the plate to learn what happened here.
The story goes like this. The three friends came to the tree and found a pot of silver. While celebrating, they argued for the money, and two of them strangled the third, except that the third was faster. By the time he died, his friends were already poisoned by the food and died shortly after.
So, they came to the old man, asking to find Death, and Death is what they found. But in fact, the old man you just met was what they were looking for. According to the folklore tale, that is.