Gerhild is an Assassin's Creed Valhalla NPC and a female character who needs Eivor's hunting skills so she can get rid of a rabbit infestation.
She is located in Hamtunscire, in the small village of Fearnhamme.
When you find her, if you accept to help Gerhild, you'll trigger the Splitting Hares World Event.
Your objective in Assassin's Creed Valhalla Splitting Hares quest is simple.
Kill all rabbits in Gerhild's garden.
Where To Find Gerhild In AC Valhalla
Look for the woman in Fearnhamme, close to Fearnhamme Ruins.
On my map below, you can see her location, and when you get close, you'll find her standing outside her house, next to a field with blue flowers.
You should be able to hear her crying.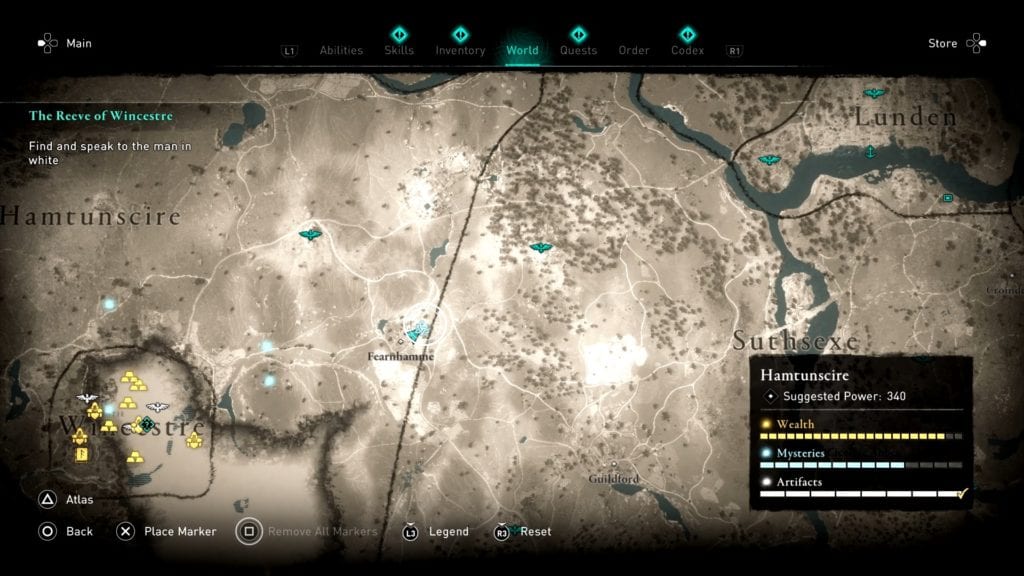 How To Get Rid Of Gerhild's Rabbits
In order to complete the AC Valhalla Splitting Hares World Event, first, you'll have to talk to Gerhild.
She tells you that her field of turnips has been overrun by rabbits
To complete the event, you'll have to deal with every single rabbit
The bad thing is that the rabbits are fast, and they run into the field pictured below (right side)
The good thing is that from time to time, they come out to the small clearing on the left side
Simply wait for them in the clearing and shoot them with your bow
Obviously, you can also use other methods, such as melee attacks, or you can even set them on fire
If you need help finding them use Odin's Sight to scan the area
Once you kill the last one, you'll hear Gerhild congratulating you
Her husband, Ahlstan; however, will also come running because those were his pets
Even though you killed the fluffy Lord Snuffles and Flopsy (thus breaking Ahlstan's heart), the Assassin's Creed Valhalla Splitting Hares World Event ends.