Assassin's Creed Valhalla Folded Note is a quest item for a Mystery you can complete in Lincolnscire.
This specific quest featured in the latest Assassin's Creed video game developed by Ubisoft; is short and straightforward, but in case you need help completing it, the following guide explains what you have to do.
The Mystery is named Stray Naps, and as usual, this World Event must be completed in order to get 100% completion in Lincolnscire. The idea behind it is fairly simple.
Your goal is to figure out what you have to do with a sleeping Norse Man who carries the Folded Note.
Where To Find The Folded Note In AC Valhalla
Right, so on my map below, you can see the location of the Folded Note or, if you want, the spot where you'll find the sleeper.
Notice that it's just south of Grimsby.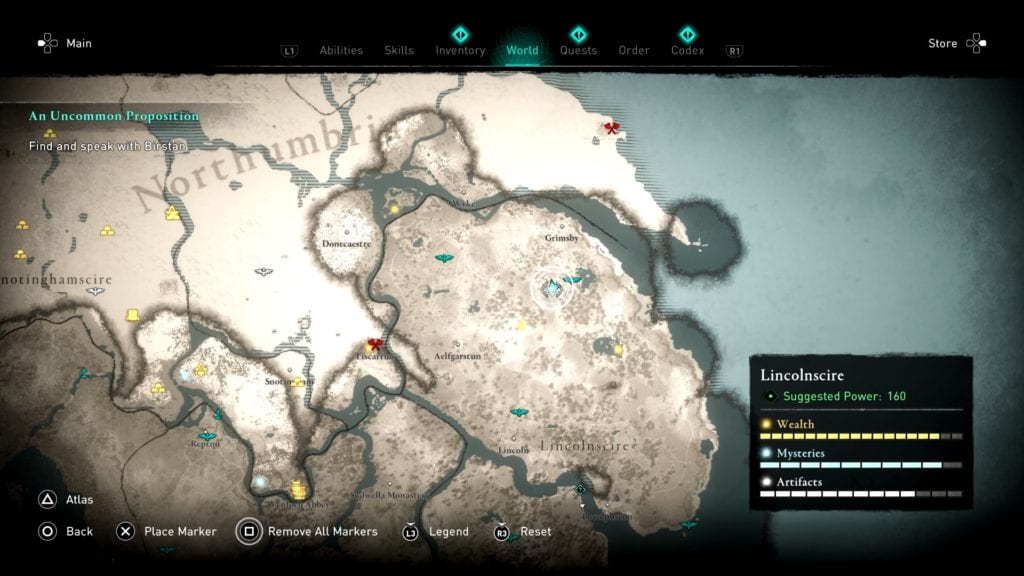 When you get to the location on my map, read the note next to the sleeping Norse Man, which basically tells you that if you find him asleep, you should carry him back to his house.
Where Is The Sleeping Norse Man's House
After you read the note, call your steed, grab the man, and place him on the back of your horse.
Now, the idea is to ride north to the small village of Grimsby (also on my map above).
When you enter the village, you'll want to look for a house next to the mountain and the road.
You can see the exact house below, and you may also want to notice the red flowers nearby as they will help you identify it faster.
Get close to the house, dismount, and grab Bjarte. That's the name of the sleeping man, according to his wife.
Now, carry Bjarte inside the house, and place him on the ground in front of his wife.
Once you're done, talk to Bjarte's wife, and the event ends. You'll also find out what will happen when he wakes up.
That's how you complete the Folded Note Mystery and the Assassin's Creed Valhalla Stray Naps quest, so now it's time to help a Norse Man burn his family.