Assassin's Creed Valhalla Linco's Mighty Hammer Mystery or The Seed of Travi is a World Event you trigger while exploring the dwarven' mythical realm of Svartalfheim in the Dawn Of Ragnarok DLC.
You have to help an NPC retrieve his hammer in this side quest, but there will be a plot twist to make it more interesting.
The Power of Muspelheim will also be necessary to complete the World Event. If you don't already have it, you should find a Muspel nearby that has the Power.
If you are curious about what happens in Linco's Mighty Hammer Mystery, check the guide below and complete the World Event without breaking a sweat.
AC Valhalla Linco's Mighty Hammer Mystery Location – Where To Find
You have to find Linco and speak with him to trigger the World Event.
The NPC waits for you under a tree in the Vangrinn region, southeast of the Hodda Shelter or a little west of Afalvat Mylna.
Have a look at the map below to understand better where you can find Linco.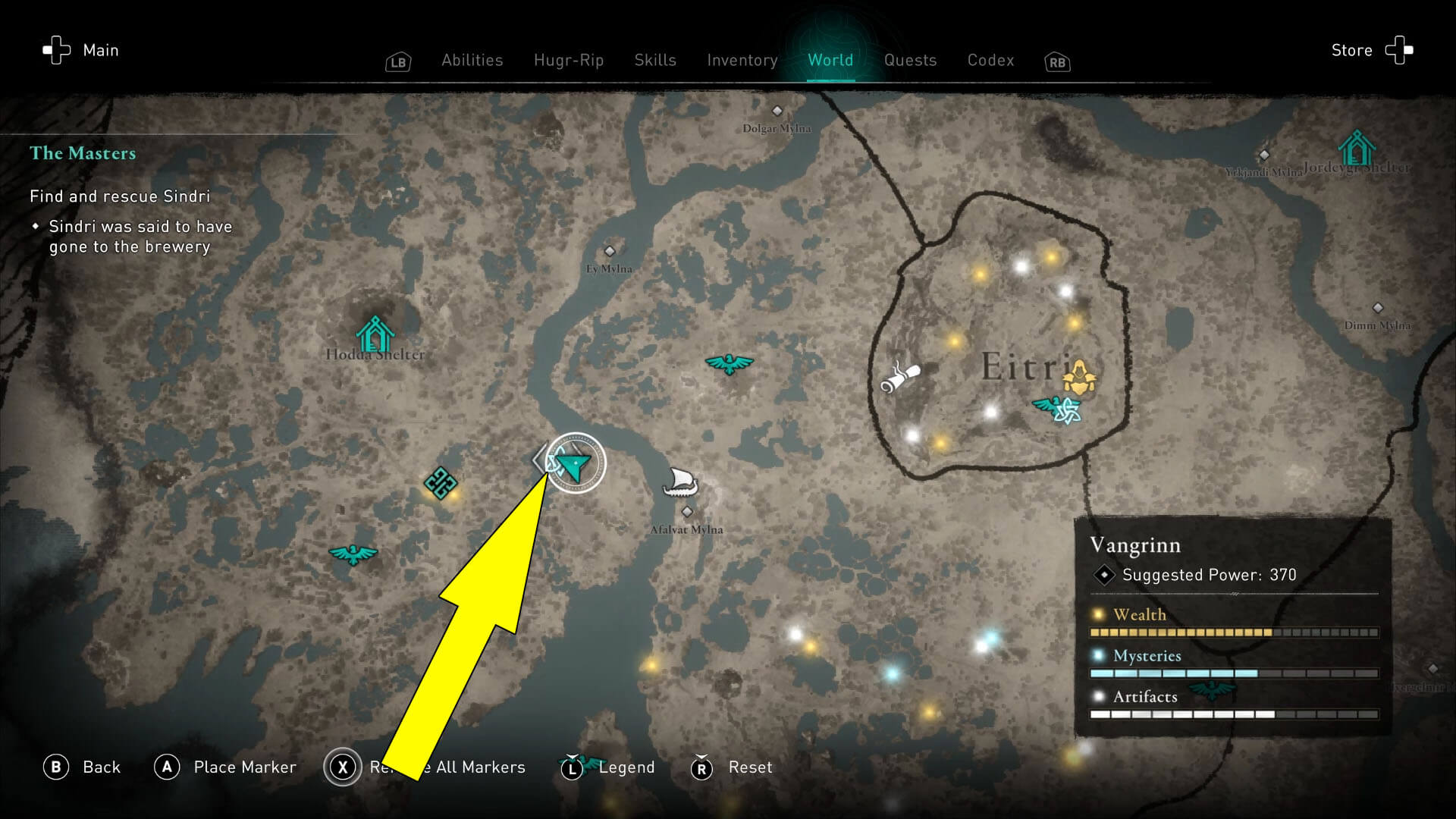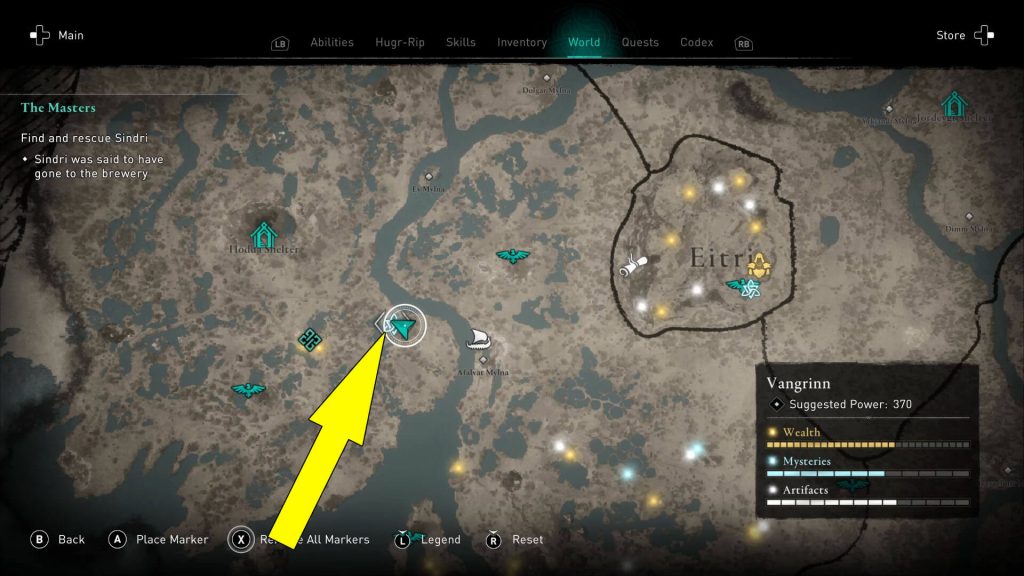 If you are far from the location, you can fast-travel to the Hodda Shelter or the nearby highpoint.
When you get close enough, you should see a lava field and hear the NPC talking by himself.
He is near the lava and, as I mentioned before, under a tree, like in the following image.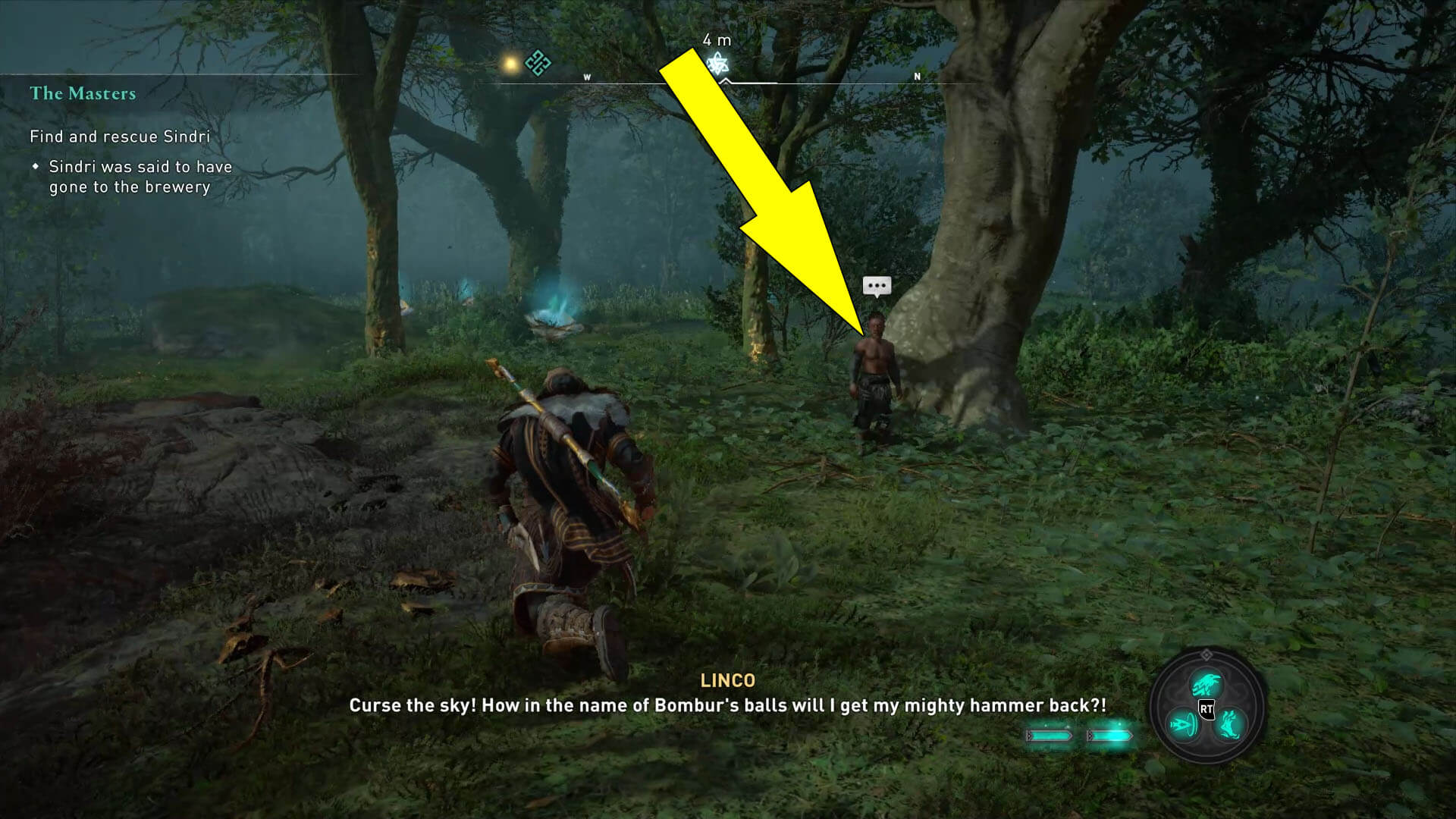 Now let's see what you require to complete Linco's Mighty Hammer Mystery.
Linco's Mighty Hammer World Event – How To Complete
The first thing you want to do is talk to the NPC, who will ask you to retrieve his hammer from the lava field.
So use the Power of Muspelheim and bring the hammer to him.
I'm not trying to spoil the story of Lincoln's Mighty Hammer Mystery for you, but you will end up unconscious in a prison cell after retrieving the NPC's hammer (I will let you find out how).
Waking up there leaves you clueless about what happened, and the first thing you notice is that your gear is gone.
The dwarf in the next cell room seems to have some answers to your questions and a plan to get you both out.
As he lures the guard to him, you have to steal the key to your door through a window from the Muspel, just like in the next screenshot.
Now open the door and get into a fistfight with the big guard.
After proving that size doesn't matter, release the dwarf and grab your gear back from the small room.
Then talk with the dwarf and carry him through the tunnel full of lava on the other side of the door (using the Power of Muspelheim, of course).
Once you are free, let the rest of the story unfold.
And that's all! You have completed Linco's Mighty Hammer Mystery in Ubisoft's latest DLC.