In Assassin's Creed Valhalla, Bron is an unusual fellow who agrees to give you Ragnar Lothbrok's Horn if you help him get into his house.
He is located west of Oxeneforda and northeast of Devil's Quoits.
When you find him, you'll be able to trigger The Horn Of Ragnar World Event.
Your objective in the Assassin's Creed Valhalla Horn Of Ragnar quest is to enter Bron's house because he lost his key.
Where To Find Bron In AC Valhalla
Look for Bron in front of his house at the location marked on my map.
When you get close, you should be able to hear him asking for your help.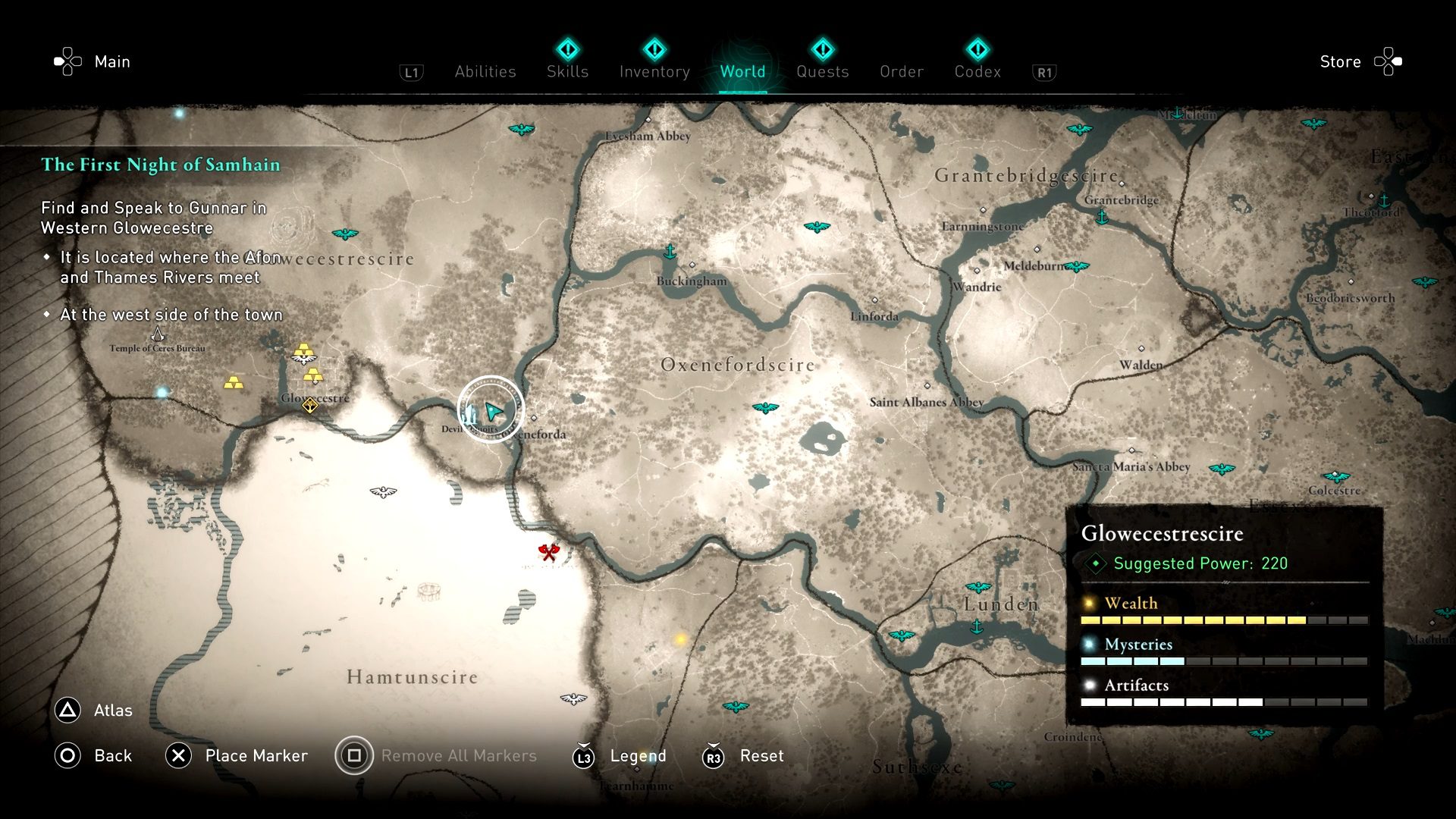 Where To Find Ragnar Lothbrok's Horn
In order to complete the AC Valhalla Horn Of Ragnar World Event, you'll first need to enter Bron's locked house.
According to him, his key is now at the bottom of the river. Except Bron is lying. Here is what you have to do next:
Help Bron to force open the door of the house
Now, enter the house and loot everything inside
Once you are done, focus on the two shelves pictured below
Pull the one on the right back and the one on the left to the right
These shelves lead to a hidden room
Inside the room, read the Homeowner's Note because it reveals that Bron is a thief
Now take the Gold Locket from the shelf next to the window because this is a quest item, and it's what Bron is looking for
The next step is to go outside and meet the Home Owner, who will accuse both of you of breaking into his house
At this point, you have two choices
If you side with Bron, you'll have to deal with the Home Owner, but you'll keep the Gold Locket, which means that you are both a thief and a murderer
If you side with the Home Owner, you'll have to kill Bron, and you'll lose the Gold Locket. The Home Owner will forgive you, though
Both choices end the Assassin's Creed Valhalla Horn Of Ragnar World Event.