Assassin's Creed Valhalla Dawn Of Ragnarok Hreidmar Palace Book Of Knowledge teaches you the Explosive Retreat ability, provided you know to complete that puzzle that blocks your access to the room containing the Wealth.
Since fighting your enemies requires all the help you can get, make sure you take the time to obtain this ability located in the Gullnamar region.
Later in your playthrough of the Dawn Of Ragnarok DLC, you can upgrade the ability with another Book Of Knowledge found in the Svaladal area.
But, for now, let us focus on the first one and see how to reach and complete the Hreidmar Palace puzzle.
AC Valhalla Hreidmar Palace Book Of Knowledge Wealth Location – Where To Find
You can locate the Wealth south of the Grenhellir Shelter, as you can see on the map below (almost on the south edge of the Gullnamar region).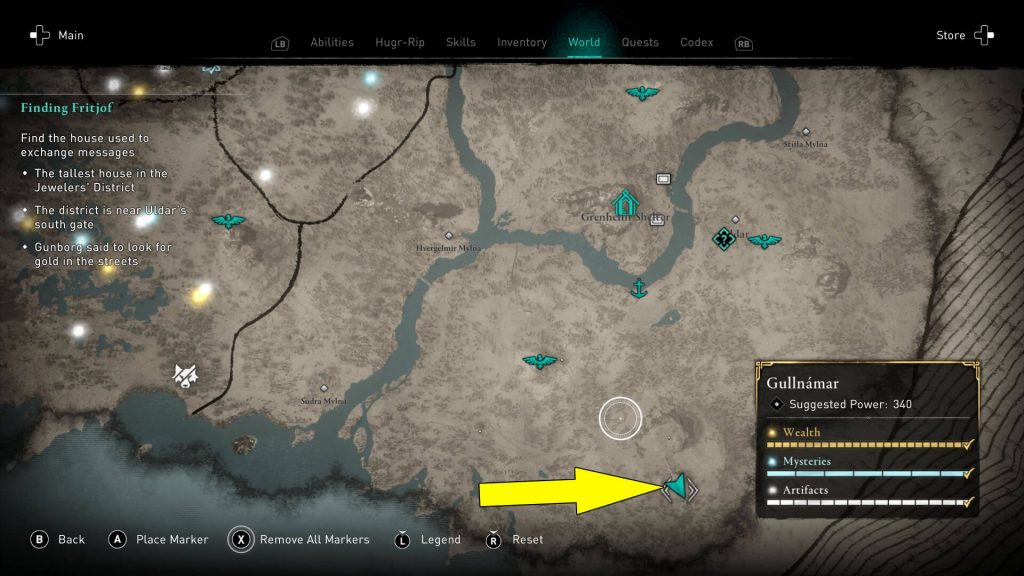 The Skidgardr highpoint is the closest to the palace, so fast travel to it. Once there, look up towards the south, and you should see the destination far away on a mountain.
Get on your mount and hustle up toward Hreidmar Palace.
When you reach the mountain's base, you can go up using the stairs from the left. But that is a long way, so you might want to use the Power of the Raven to fly and get there faster (if you don't have the power, there is a raven at the base of the mountain you can drain it from).
Now, you don't want to get all the way up; stop at the bridge that goes south and cross it over. There you will find the light beam puzzle.
Hreidmar Palace Puzzle – How To Complete
To solve the Hreidmar Palace puzzle, you must first go to the middle and smash the crates near the reflector. Doing so will allow the light to pass through it later and also drop a sphere on the ground (screenshot below).
Now place the sphere on the pedestal near the door, and aim it at the plate above the doorway, as you can see in the next screenshot.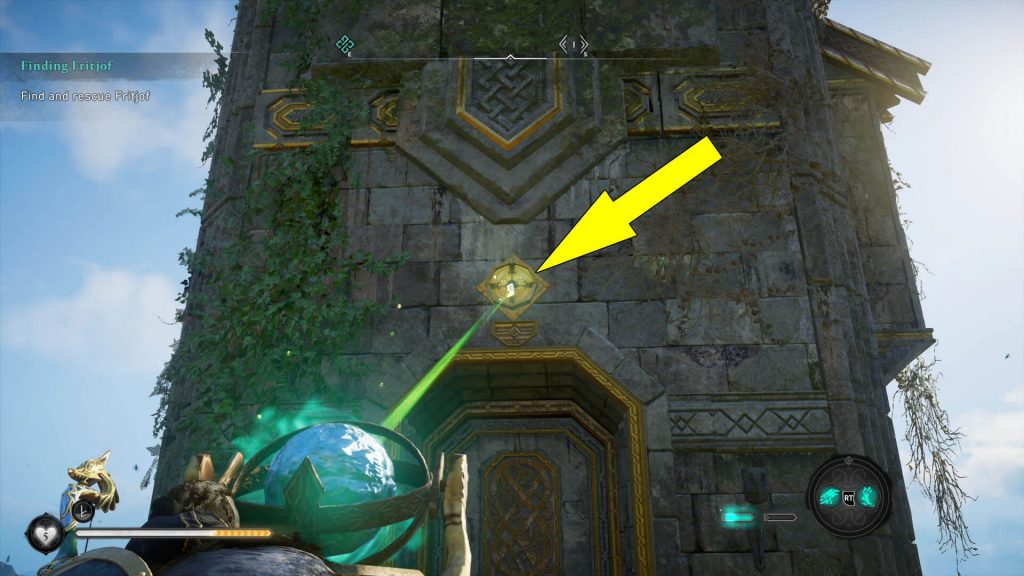 After that, go to the pedestal near the bridge area and aim it at one of the reflectors. I don't think it matters which one, but just to be sure, aim it at the one in the middle.
Now, you should be clear to enter the Book Of Knowledge Wealth room and pet some cats while you are at it because why not.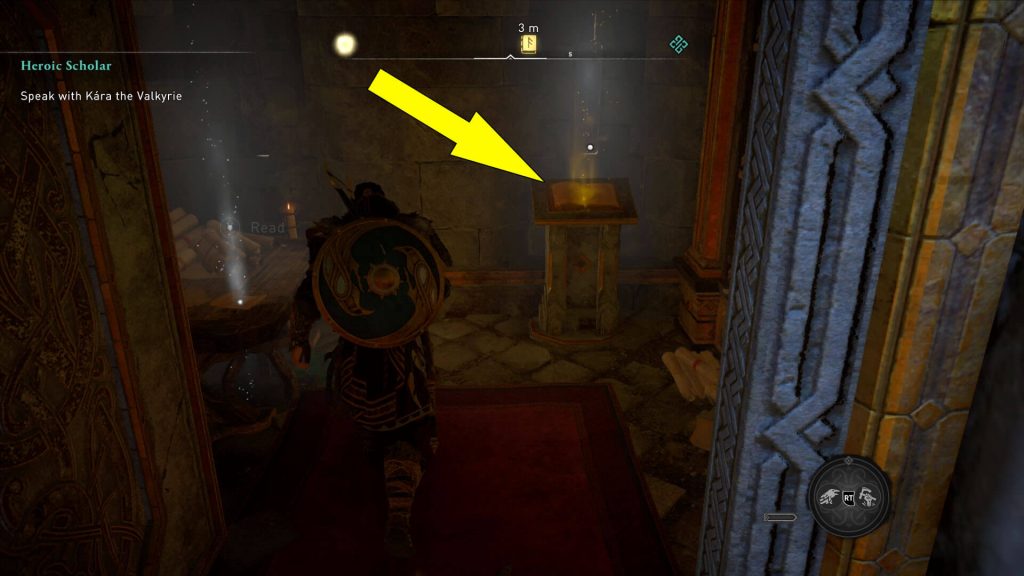 That is all; you have completed the Hreidmar Palace puzzle and obtained the Explosive Retreat ability in the AC Valhalla Dawn Of Ragnarok DLC released by Ubisoft.