Assassin's Creed Valhalla Meath Church Cursed Symbol is one of the Artifacts you have to find and destroy in Meath, the second Irish area in the Wrath of the Druids DLC, in order to achieve 100% completion in the video game developed by Ubisoft.
Furthermore, the Assassin's Creed Valhalla Wrath Of Druids Meath Church Cursed Symbol is the second one in this region after the one at Tullagh Laght, but it's considerably more difficult because of its location; which requires a steady hand.
If you just started AC Valhalla, then you may need help with this one, so let's see how to destroy it.
Meath Church Cursed Symbol (Artifact) Location
As you can see on my map below, this Meath Cursed Symbol, or Artifact, is found in the swampy region west of Tara Hill.
Tara Hill is quite an important location in Ireland. The swamp, on the other hand, is not.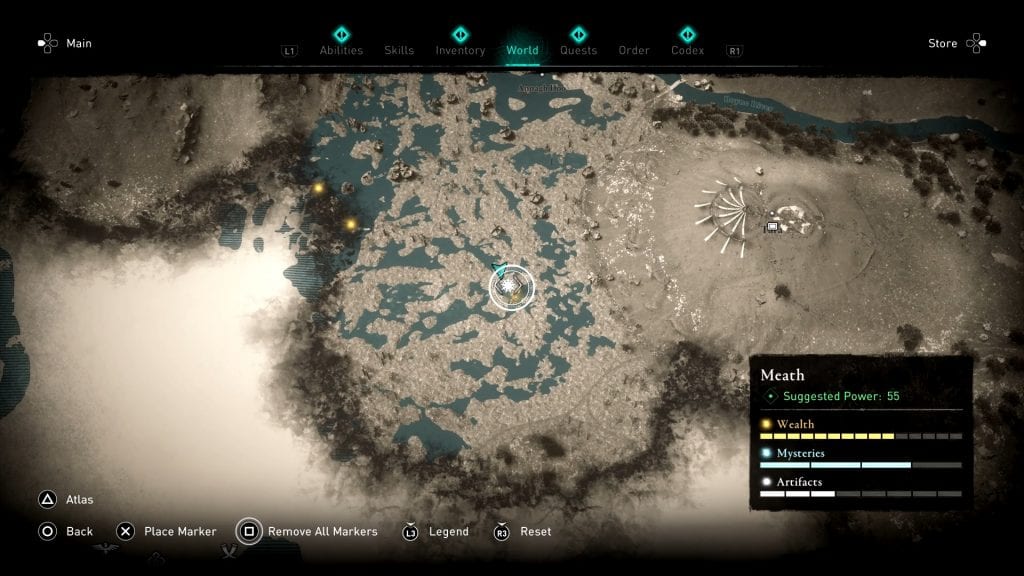 So the first order of business is to get to the artifact's location.
How To Destroy The Meath Church Cursed Symbol
After you get to the marked spot, you'll obviously find yourself surrounded by a dark omen, or whatever that is.
Now, look for the church pictured below because the Cursed Symbol is inside.
Right then! So you found the church; now it's time to deal with the curse that is haunting it.
Go around the church and find the main entrance. In the first room, look around, and you'll find some loot; however, from this room, you can also spot a locker on a rope that is located in the back of the church.
The next area, however, is blocked by some spikes.
Now, look up to spot a tree branch.
Climb on it and while standing in the middle, try to find that sweet spot to fly an arrow through the spikes and hit that locker.
If you need help, check the next screenshot, and pay close attention to the crosshair that turns red.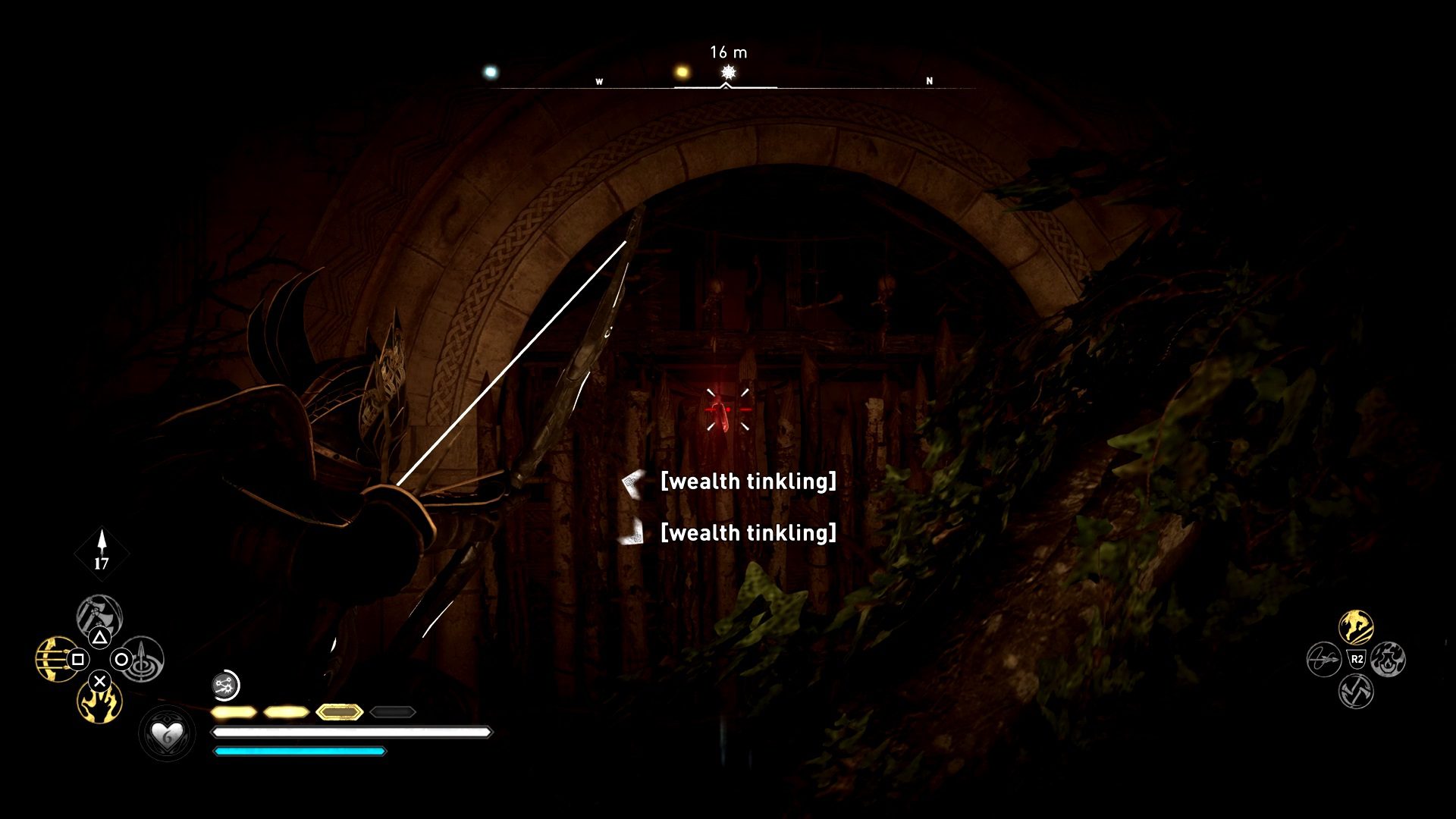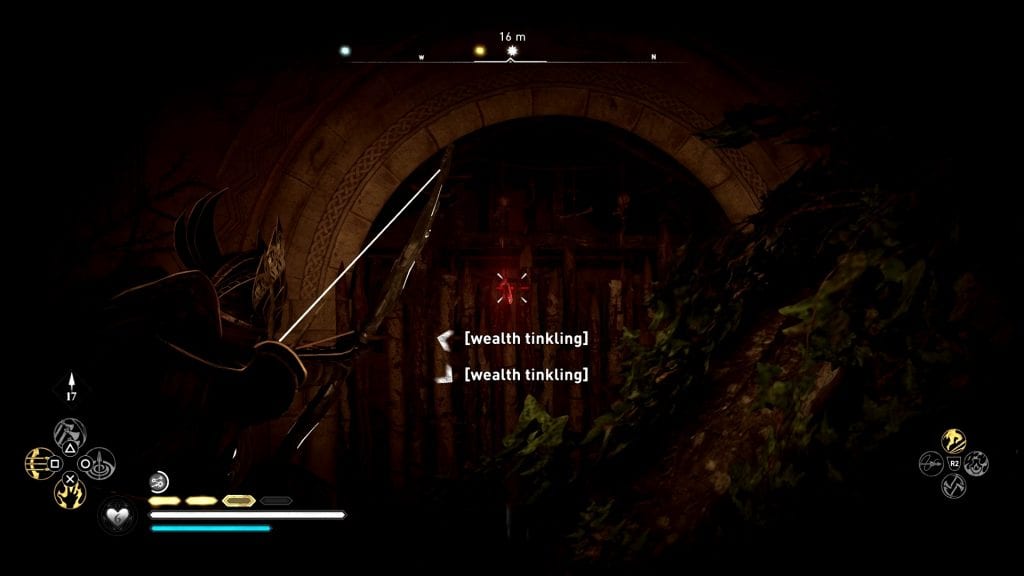 After you destroy the locker, the crates fall to the ground, destroying the swamp Cursed Symbol in the process. Don't forget to explore this church further after you lift the curse.