In Assassin's Creed Valhalla, Thor is your Flyting opponent in Asgard, and insulting a God is not an easy task. Especially when it comes to Thor.
The good thing is that Thor may be the greatest warrior in Asgard, but when it comes to flyting, he's not that smart.
The bad thing is that you won't be able to place a wager on this flyting duel, hence you'll only earn a charisma point by completing it.
However, defeating Thor at flyting in Asgard counts as an AC Valhalla World Event, and since our goal is to get 100% completion in each region, in the following guide, we'll talk about the correct answers you should give.
Asgard Flyting Location
So, let's start with the flyting location in Asgard, which appears on my map below.
As you can see, this World Event takes place on the central island. Specifically in the southern area of Asgard.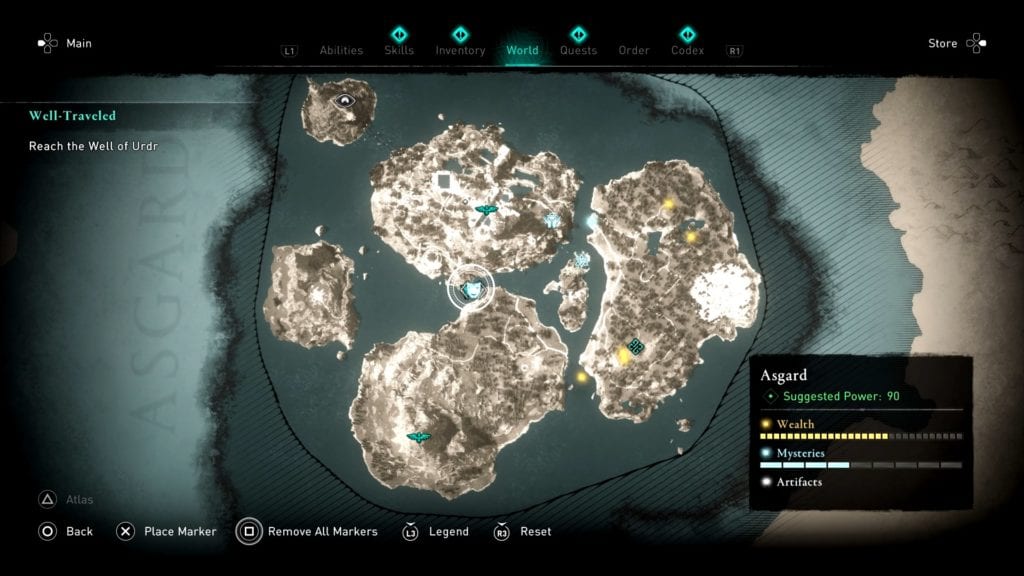 When you get to the location on my map, you'll have to interact with an invisible point at the edge of the mountain.
This will make Thor spawn on the other side of the river.
How To Win The Thor Flyting Duel In Asgard
Good then, so when you talk to Thor, agree to challenge him.
As you can see, this version of Thor is rather friendly and a bit fat.
Since you can't place a bet on this one, things will get pretty straightforward.
Let the Norse God start, then you'll have to give him the following answers, as usual, before the time runs out.
First Answer: O' beware what you ask for, I'll finish the fight.
Second Answer: I'm as wise as an owl, you're a fool of a god.
Third Answer: Well, your victory's not what my visions portend.
Obviously, Thor won't be too happy to be defeated at flyting, but don't worry, as he won't strike you down. He's a friendly fellow.
He promises, though, that he'll get better at this, and next time he'll crush you.
And that's it, friends. That's how you beat Thor at flyting in the Assassin's Creed Valhalla video game developed by Ubisoft. Now get ready to challenge Ratatosk in Jotunheim.