The Assassin's Creed Valhalla Pict Warriors Mountain Camp is a quest location for a Mystery you can complete in Snotinghamscire.
This specific quest featured in the latest Assassin's Creed video game developed by Ubisoft; is very short, but in case you need help completing it, the following guide explains what you have to do.
The Mystery is named The Myth In The Mountains, and as usual, this World Event must be completed in order to get 100% completion in Snotinghamscire.
Your goal is to figure out what happened to a Pict Warrior named Archibald, who disappeared trying to find the Great Pict Legend.
And that's exactly what we are going to do.
Where To Find The Pict Warriors Mountain Camp In AC Valhalla
Right, so on my map below, you can see the location of the Pict Warriors Mountain Camp, or if you want, the spot where you'll start the said mystery.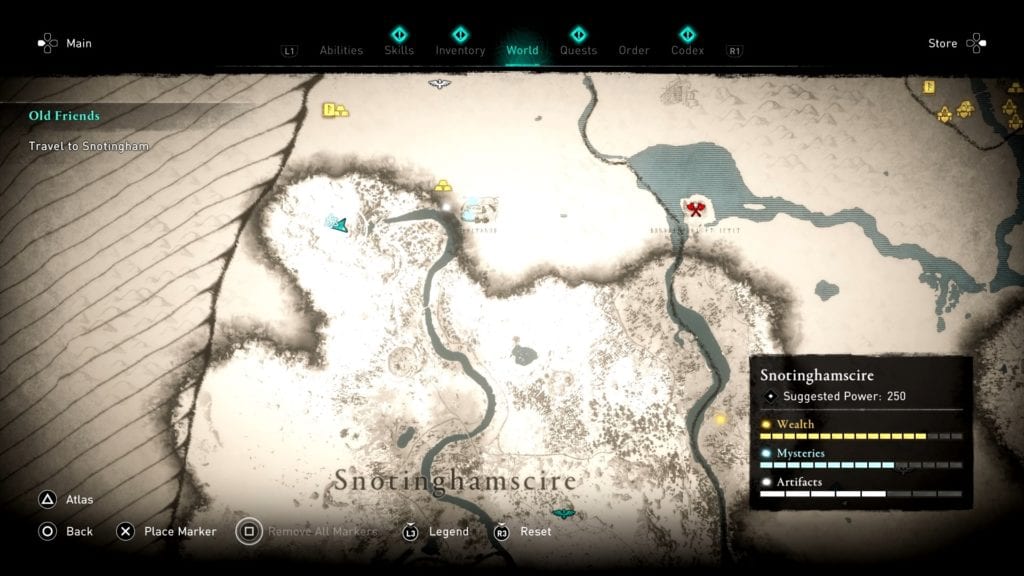 When you get to the location, you'll find a small camp and 4 Pict Warriors.
You can't interact with them, but you can listen to what they discuss, and the topic is Archibald, who disappeared recently during his search for the Great Pict Legend.
On top of that, there is an interesting Letter left by Archibald on the small log near the fire.
Make sure you read it if you want to find more, and also pay close attention to the Picts and what they have to say.
The long story short here is that there is a Legendary Pict warrior nearby, and your goal is to find him.
How To Find The Legendary Pict Warrior
Good, so from your current location (aka the camp), head west up the mountain.
Your destination is a bent tree you can easily spot on a small hill. It has only several leaves left so it's quite impossible to miss.
At the bottom of the tree, you'll also see a scarecrow or a small statue made of straws if you prefer. You can see it below.
While this is not the Legendary Pict Warrior, you'll use the scarecrow to summon him.
This means that you'll need to pull out your torch and set it on fire.
Once you do that, a rather fat Pict Warrior spawns. He's a silent fellow who only wishes to kill you.
This enemy is similar to a brute but less dangerous, so I doubt you'll encounter any difficulties in dealing with him.
Simply kill the Legendary Pict Warrior, and the event ends.
One last thing to mention here is that there is no need to return to the camp because the Pict Warriors have nothing to say to you.
That's how you deal with the Pict Warriors Mountain Camp Mystery for the Assassin's Creed Valhalla The Myth In The Mountains quest, but now maybe you'll want to show Asser a sign from God.