In Assassin's Creed Valhalla, Thickskull is a Norse Man and an NPC you can find in Eurviscire arguing with the Loki Rabbit.
Talking to Thickskull triggers the Dellingr Rabbit World Event, which is very short.
Your objective is pretty straightforward. Defeat Thickskull in a fistfight; however, there is one hidden reward you can miss while playing this quest.
Where To Find Thickskull & Loki Rabbit In AC Valhalla
Look for the world event north of Picheringa in Eurviscire.
Here you'll find a Norse Man (Thickskull) who is asking a rabbit to send him a champion to prove his might.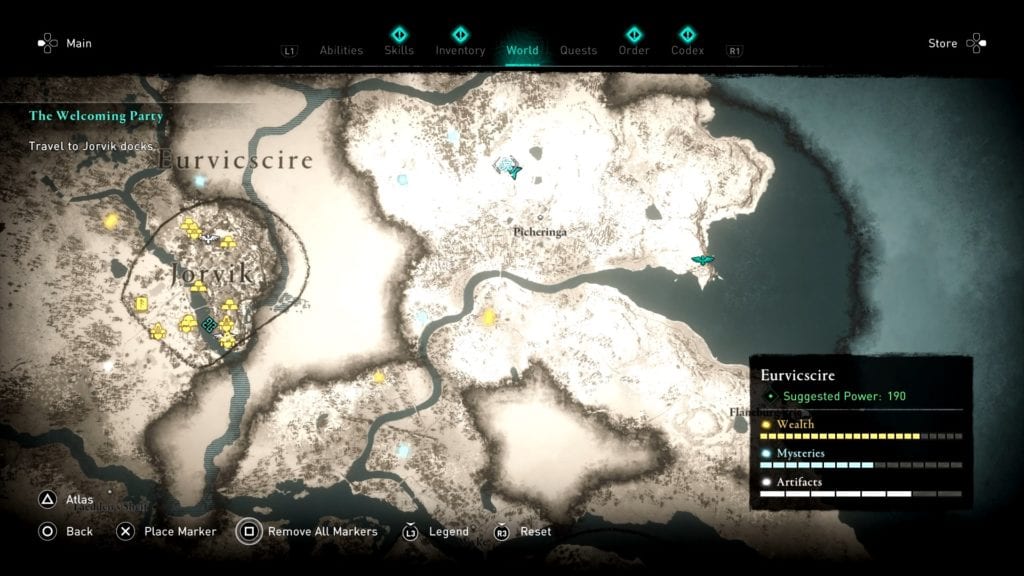 How To Find Loki Rabbit's Secret Treasure
In order to complete the Assassin's Creed Valhalla Dellingr Rabbit World Event, talk to Thickskull.
There is no dialogue here, so get ready to fight him
Thickskull is a very accessible opponent, and depending on your level, you can deal with him really quick
If you can't, consider leveling up
Once you defeat Thickskull, talk to him, and the event will end; however, you should not leave the area
Instead, focus on the rabbit nearby
When you get close, the rabbit runs away
Follow the Loki Rabbit, and it will take you to a hidden chest (pictured below)
Inside you'll find 10 Silver and the Andvaranaut Ring, which is quite expensive