The Nyhofn Hunters can be found in the Vinland region of Assassin's Creed Valhalla, and you'll need to help them if you want to complete a new World Event named Breaking Teeth, Not Hearts. The Breaking Teeth Not Hearts, however, is a quest that is a bit trickier than it looks.
Normally, if you approach this event the moment you reach Vinland, you'll be asked to assist some hunters and kill a mountain lion. And that's that. However, this quest is a bit more complicated than it looks, and even the name (Breaking Teeth, Not Hearts) reveals this.
Whose hearts? The hearts of other NPCs. But we'll get to this later. So let's start with our quest givers.
AC Valhalla Breaking Teeth, Not Hearts World Event Location
On my map below, you can see that the Nyhofn hunting party is found on the eastern side of Vinland. Specifically Nyhofn. You'll find them by a small fire talking about their next prey, which, as said, is a mountain lion. Or a puma if you like.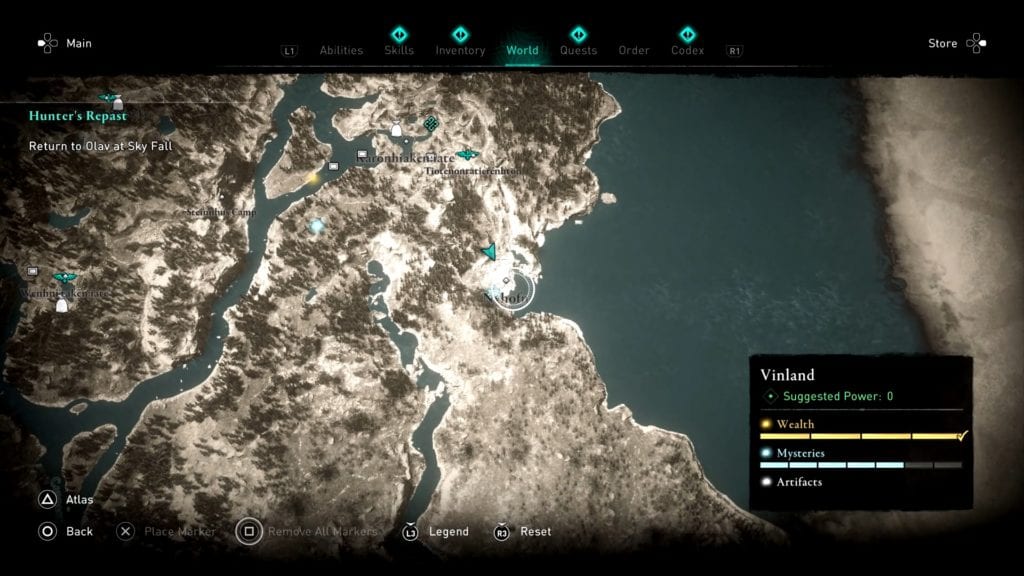 The problem here is that when you approach them, you may see two or more hunters. Obviously, the bigger the party, the better.
So, what's the catch with this World Event? The catch is that even though you may want to complete this event the moment you see it, this should be the last event in Vinland. Why? Because all other NPCs you find and help throughout Vinland will eventually join the hunting party. Provided you know what to tell them and how not to break their hearts. Just as I explain below.
How To Gather the Hunting Party
Good then, so we know we need a strong hunting party, which means we must recruit other hunters before heading toward the hunting spot. And here they are:
If you complete the Flight of Fancy World Event, Arne's master (and even Arne) will join your party unconditionally. There are no choices here, so just finish the event.
If you complete the Ursine Takeover and save the Norse Man trapped by the bears, instead of letting him die, he will also join you.
And finally, if you complete A Dead Man's Tale and take the body of the dead hunter to his sister, she'll come with you. You have to tell her that, though, by picking the correct answer.
And now you have three additional hunters ready to help because you did not break their hearts. Once your party is ready, talk to the hunters near the fire. When the event starts, all you have to do is follow them northwest as they take you to the hunting spot. With such a massive force, the mountain lion stands no chance and will be easy prey.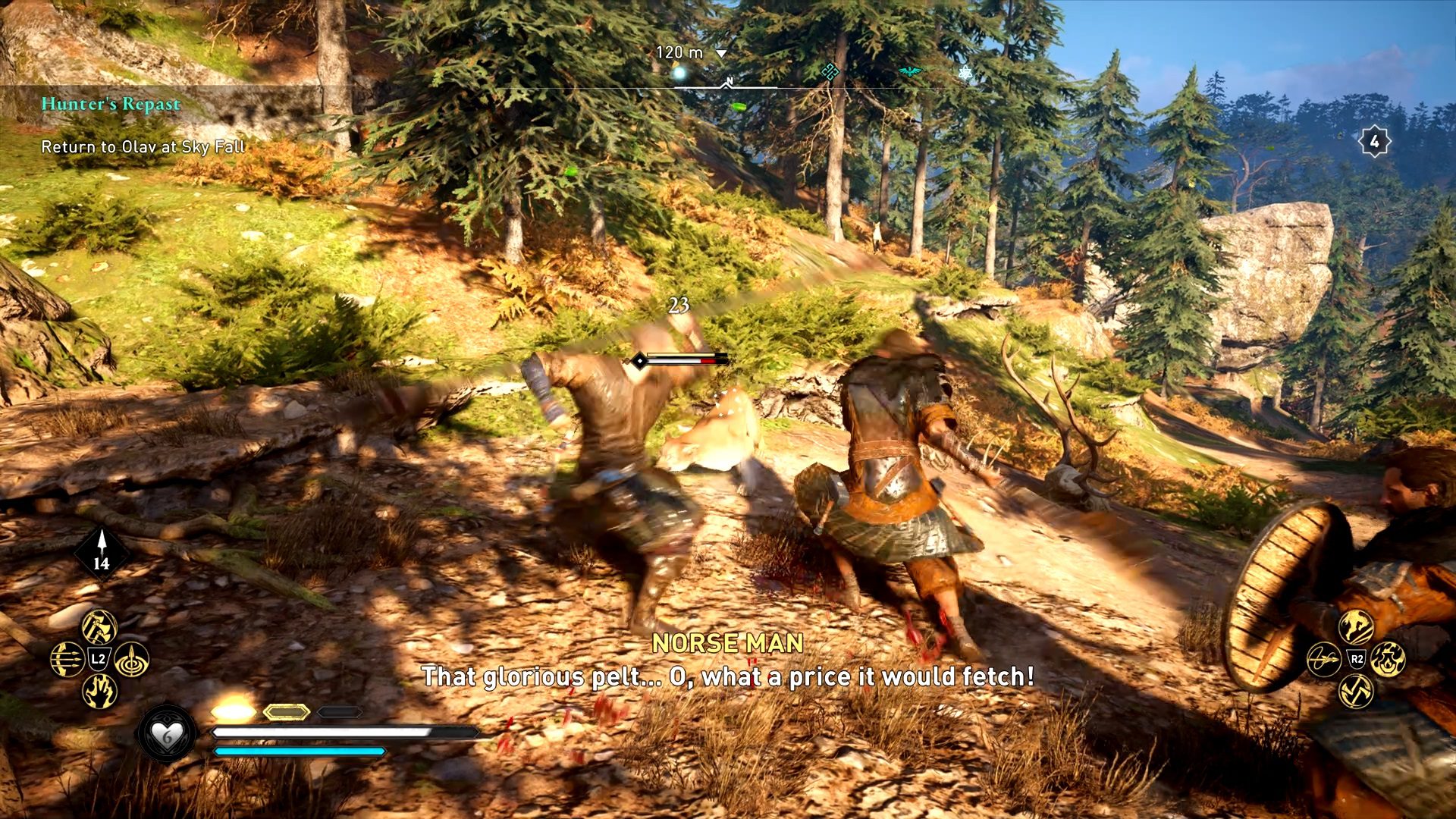 The moment you kill it, the event will end, and the hunters return to Nyhofn. Don't forget to visit them later and see what they say.