Assassin's Creed Valhalla Frodri's Cursed Ring Mystery or Hyrrokin's Gift World Event is a hilarious Easter Egg introduced by the Dawn Of Ragnarok expansion.
You have access to it quite early, in Gullnamar, the first explorable region in the DLC released by Ubisoft.
If you like dwarves and cursed but precious rings (you probably already know what I mean), you will have a blast with this one.
Anyway, let's get to it and see what you have to do with the help of the guide below.
AC Valhalla Frodri's Cursed Ring Mystery Location – Where To Find
Use the Dawn Of Ragnarok Frodri's Cursed Ring Mystery location map below to find the World Event.
As you can see, you have to head south from the Uldar highpoint, which is in the east of the Gullnamar region.
Keep going directly south, hugging the mountain on the left until you reach a small camp with a bear attacking a dwarf.
The camp is situated right before you enter a treed area.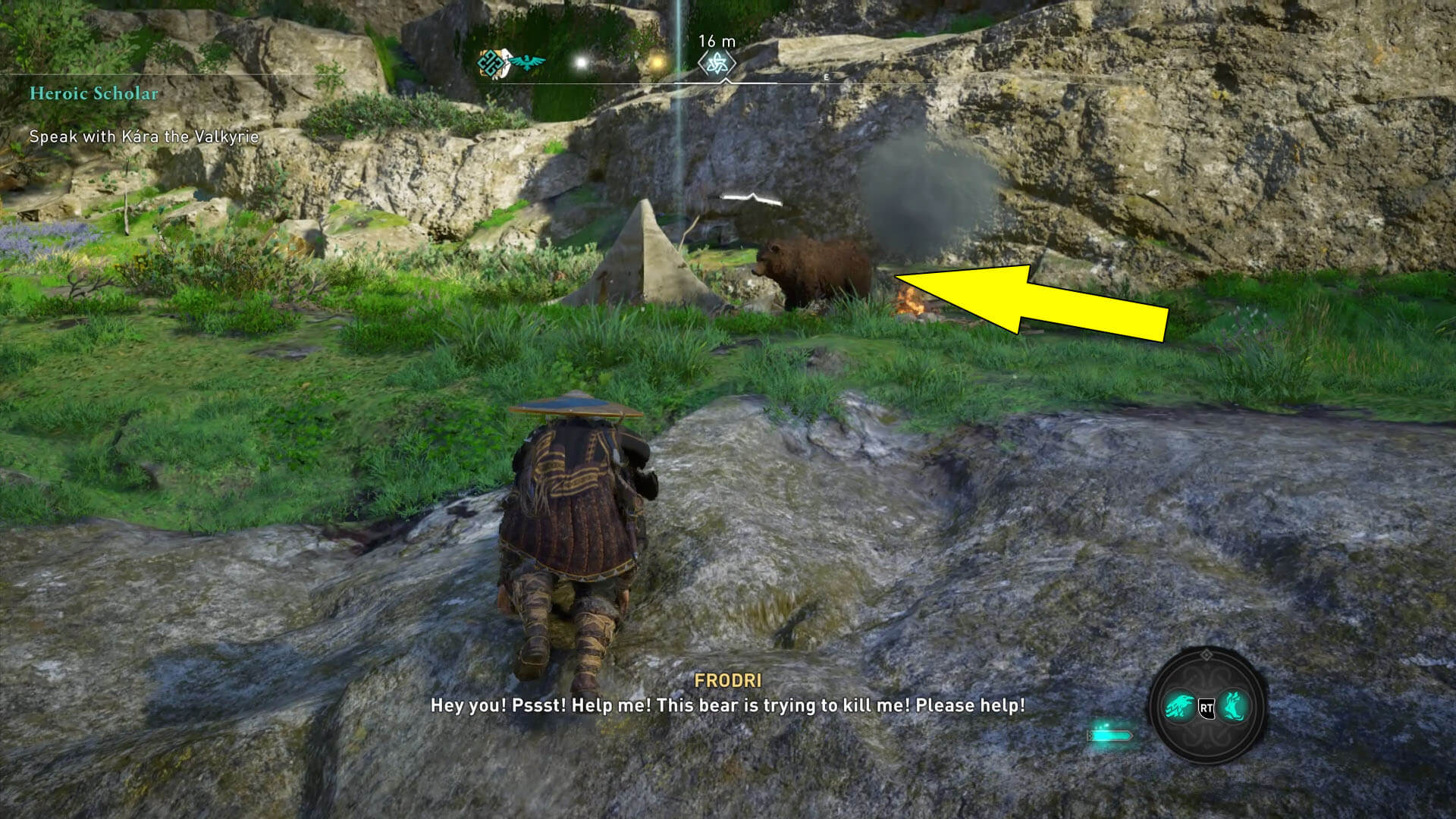 Frodri's Cursed Ring World Event – How To Complete
To start the Frodri's Cursed Ring World Event, all you have to do is approach the camp and fight the bear as only a Viking would do.
After you save the dwarf, go and talk with him. Now you have to help him get rid of a cursed ring, so start following him.
Soon he will stop to eat some bad mushrooms and get sick. So offer him one of your rations to make him better and resume your Frodri's Cursed Ring quest.
Your journey gets interrupted again, this time by a snake that gets your new friend running.
You should find the serpent in a bush nearby (check the screenshot below); use Odin's Sight to track it faster and kill it.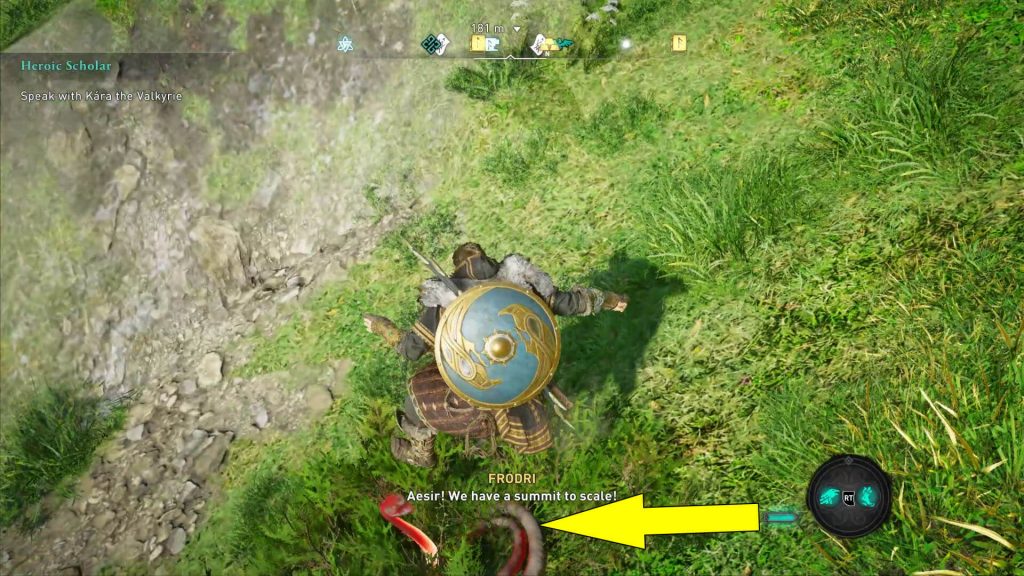 Catch up to Frodri, waiting for you a few meters uphill and of course, start following him again.
The rest of your little trip will run smoothly without any problems.
Just sit back and let the events unfold when you arrive at the destination.
Here is an image of what your final location should look like.
There you go! You just completed the Hyrrokin's Gift World Event in Assassin's Creed Valhalla Dawn Of Ragnarok.