Assassin's Creed Valhalla Melun Hoard Map counts as one of the two Artifacts you must find when you reach the first region in France (Melunois) as part of the Siege of Paris DLC, released by Ubisoft.
The AC Valhalla Siege of Paris Melun Hoard Map and the treasure it reveals are a bit tricky, but below I'll tell you how to get both of them.
Before we discuss the map's location, it's worth mentioning that there is a total of 2 Artifacts in Melunois, and while the Flying Paper is quite accessible, the Melun Treasure Map requires a keen eye.
How To Get The AC Valhalla Melun Hoard Map In Melunois​
The very first thing you'll have to do is to retrieve the Melun Hoard Map, which happens to be close to the Blihaut Wealth Ingot we discussed here.
So, head to Blihaut on the northeastern side of Melunois, as you can see on my map below.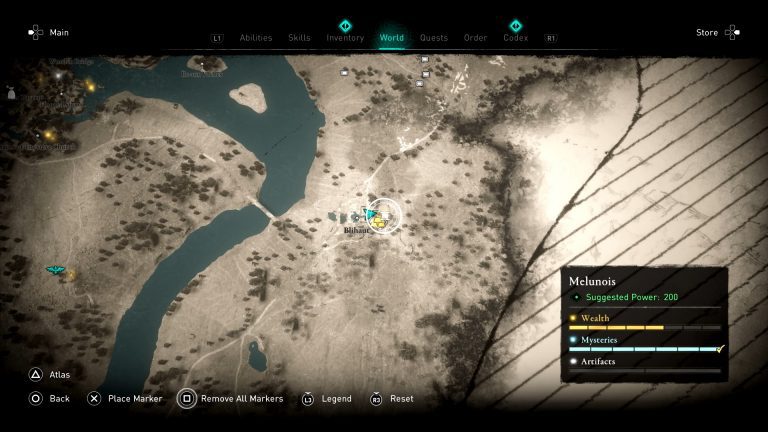 When you get to this location, you'll find an old temple and a waterfall.
Behind the waterfall is the Melun Treasure Hoard Map, but there is also a breakable wall here that can't be destroyed by normal means.
As such, while facing the waterfall, turn left, and you'll spot several crates that mask a key.
The said key, as you can see, is on the ground.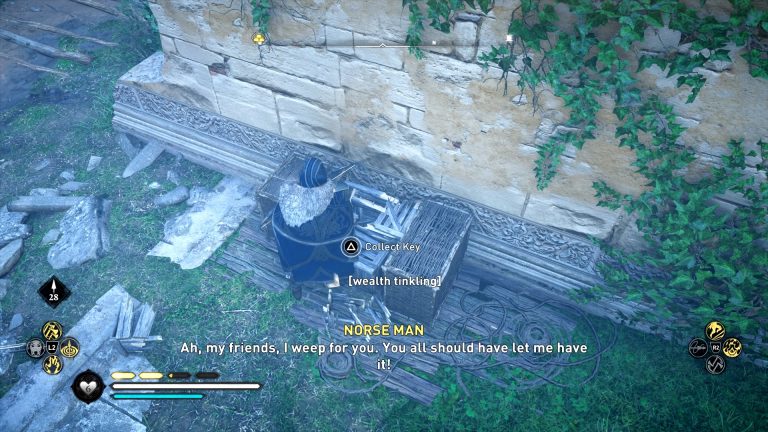 With the Blihaut Door Key in your hand, look on the right side of the same waterfall for a door.
Open it, and inside you'll find the Ingot mentioned above. It's inside the chest.
Now, in the same room, you'll also find a red jar. Grab it, then return to the waterfall and throw it into the breakable wall to reveal the tunnel behind it.
At the end of the tunnel, you'll find the AC Valhalla Melun Treasure Map pictured below.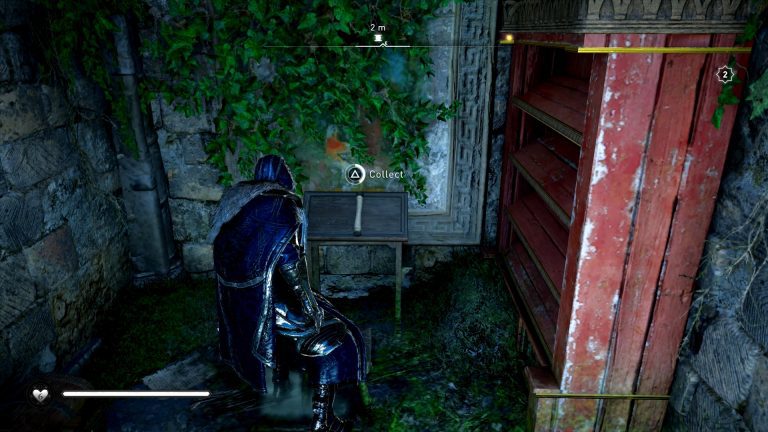 Where To Find The Melun Hoard Map Treasure
The Melun Hoard Map Treasure is found in Amienois, just north of Blihaut.
From your current location, open your map and notice the road leading north.
Between Meledus and Champlieu Ruins, you can see a lake and south of it a forest.
Even further to the south, you can see the ruins of a temple I have marked on the following map.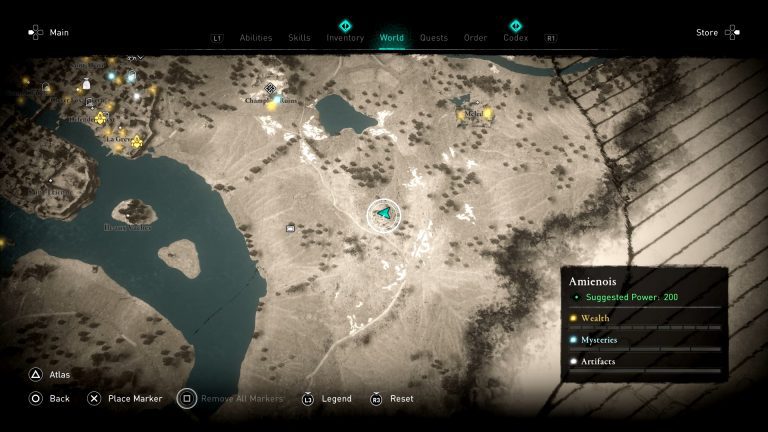 Travel to this specific spot, then when you get to the ruins, you'll find a statue.
While standing in front of it, go right and close to the ruins, but outside and on the ground, you'll see a glowing spot (pictured).
Simply interact with it, and you'll find the hidden Melun Hoard Treasure.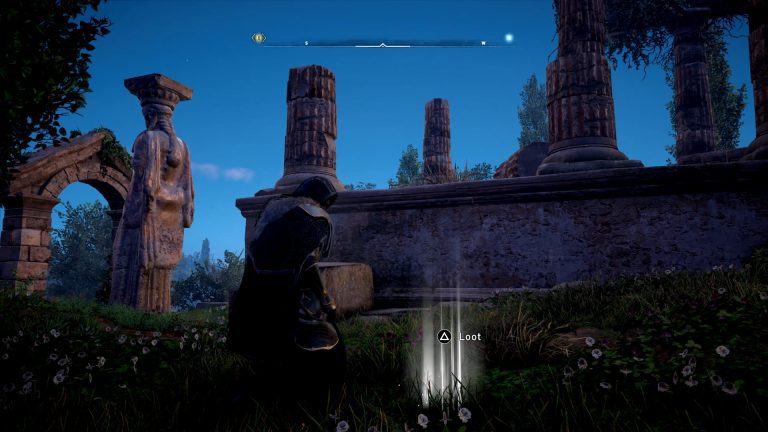 By finding the Assassin's Creed Valhalla Melun Hoard Map Treasure, you'll unlock Ouroboros Scheme (Back) Tattoo for Eivor, which is quite nice to have.