Assassin's Creed Valhalla Grantebridgescire Fly Agaric is, unlike the one from Rygjafylke, a bit more confusing, simply because this Grantebridgescire Mystery doesn't come with a note or anything to guide us through this puzzle.
Or at least I wasn't able to find any.
Even though, if you think about how the Assassin's Creed Valhalla Fly Agaric mysteries work, you'll most likely figure it out by yourself.
If you don't, and you need help solving this specific puzzle, in this short guide, I am going to explain what you have to do in order to finish it.
Let's start with the Fly Agaric Mystery location in Grantebridgescire.
Where To Find The Grantebridgescire Fly Agaric In AC Valhalla
This specific mystery is located south of Isle of Ely Monastery.
Remember that under Isle of Ely Monastery is a tricky ability (Book of Knowledge) you may want to collect as soon as possible.
Why not while looking for this Fly Agaric?
Now, on the map below, you can see the mystery's location.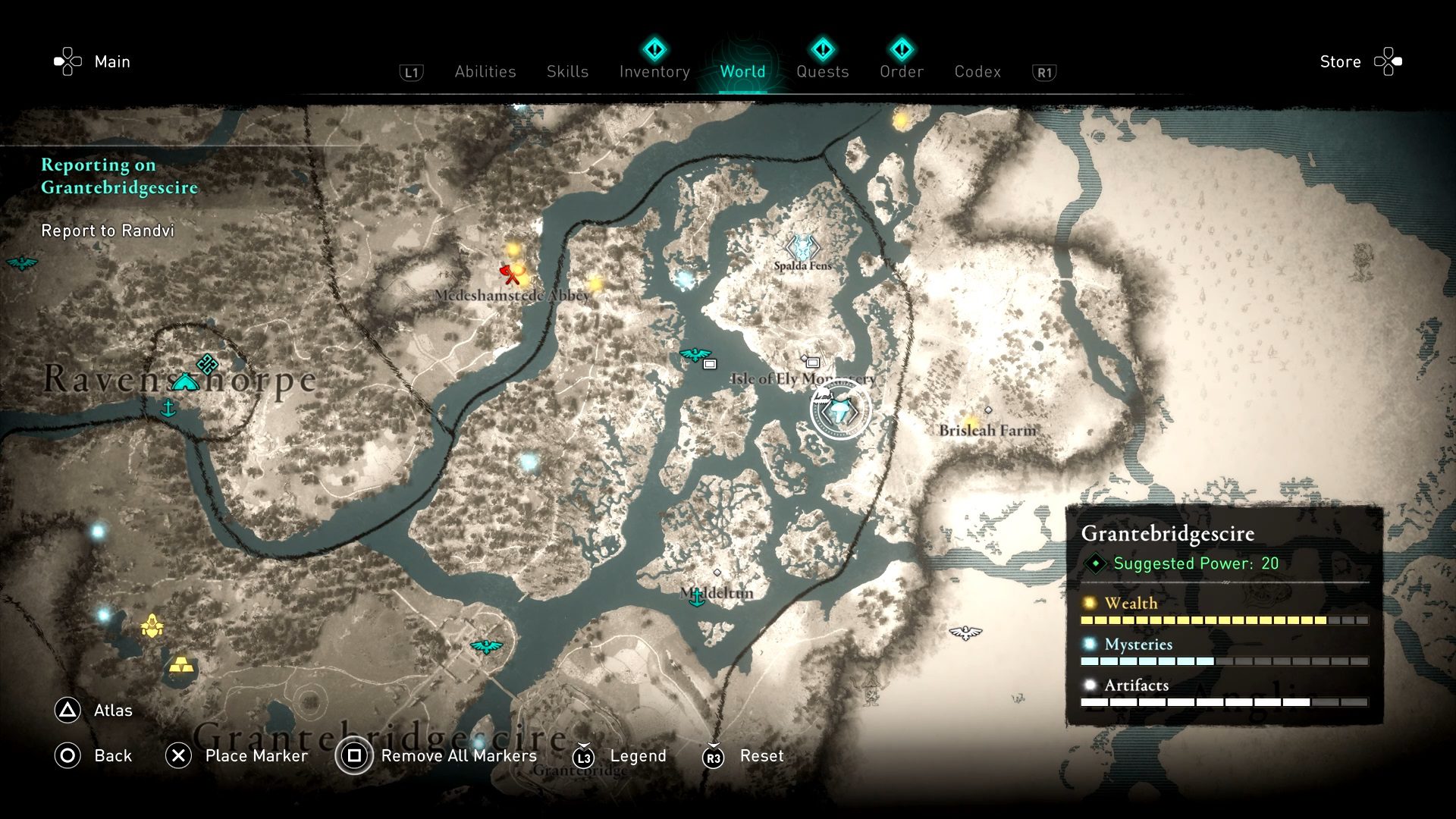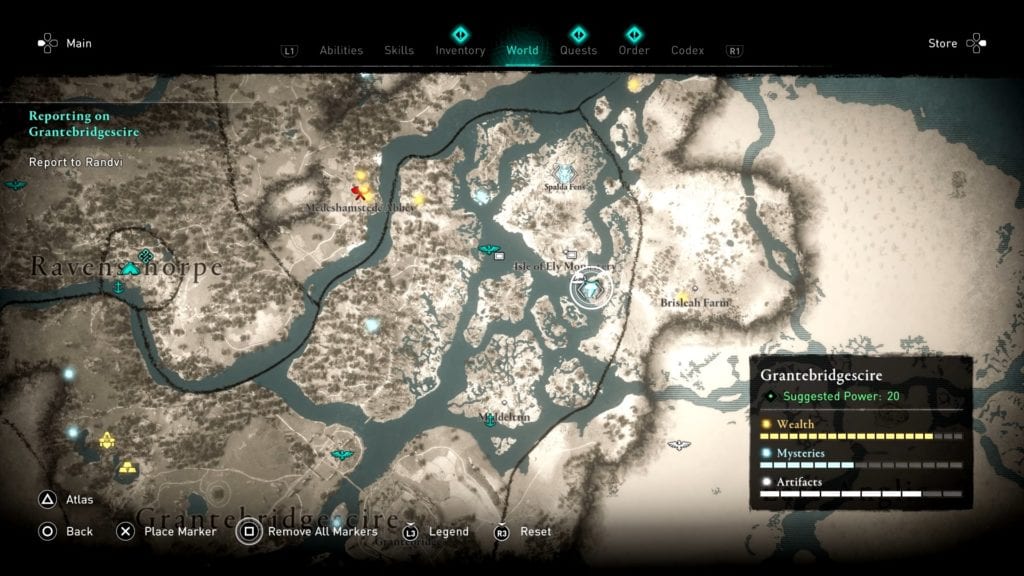 Grantebridgescire Fly Agaric Solution
Good, so now that we found this Mystery, let's see how to solve it. Or what is the correct solution?
Obviously, the first thing you'll have to do is to eat one of the mushrooms on the ground.
You'll find them in the middle of the area, they are red, and well…impossible to miss.
Once you do, the puzzle starts, and as I said, the problem with this mystery is that there is no note or clue to guide us.
But as you look around, you can see some braziers that are extinguished. Five of them.
As you can guess, you'll need to light them.
The idea here is to light three braziers that are in front of the gate you'll need to pass through. Sort of…
So start with the one that is directly in front of the gate.
Next, you'll want to light the second one on the left side while looking at the gate.
And finally, the first one on the right side while looking at the same gate.
Long story short, the correct solution to this puzzle is the one in the picture below.
Once you light the 3 Fly Agaric braziers, step through the gate, and this Grantebridgescire Mystery is complete.
That's how you solve the Assassin's Creed Valhalla Fly Agaric Mystery in Grantebridgescire in the latest video game developed by Ubisoft, but maybe now you should focus on the one in East Anglia.