Assassin's Creed Valhalla Annagh Doo Ingot can be found when you explore Meath, the second Irish area in the Wrath of the Druids DLC, and it is an underwater Wealth collectible that is a bit trickier to acquire.
The Assassin's Creed Valhalla Wrath Of Druids Annagh Doo Ingot is, however, mandatory if you wish to get 100% completion in Meath.
As such, below will discuss this specific AC Valhalla collectible, and I'll tell you how to get it.
Annagh Doo Ingot (Meath Wealth) Location
Let's start with this Ingot's location on your in-game map.
As you can see below, this one is found in the swamp area of Meath, on the northeastern side near the Boyne River.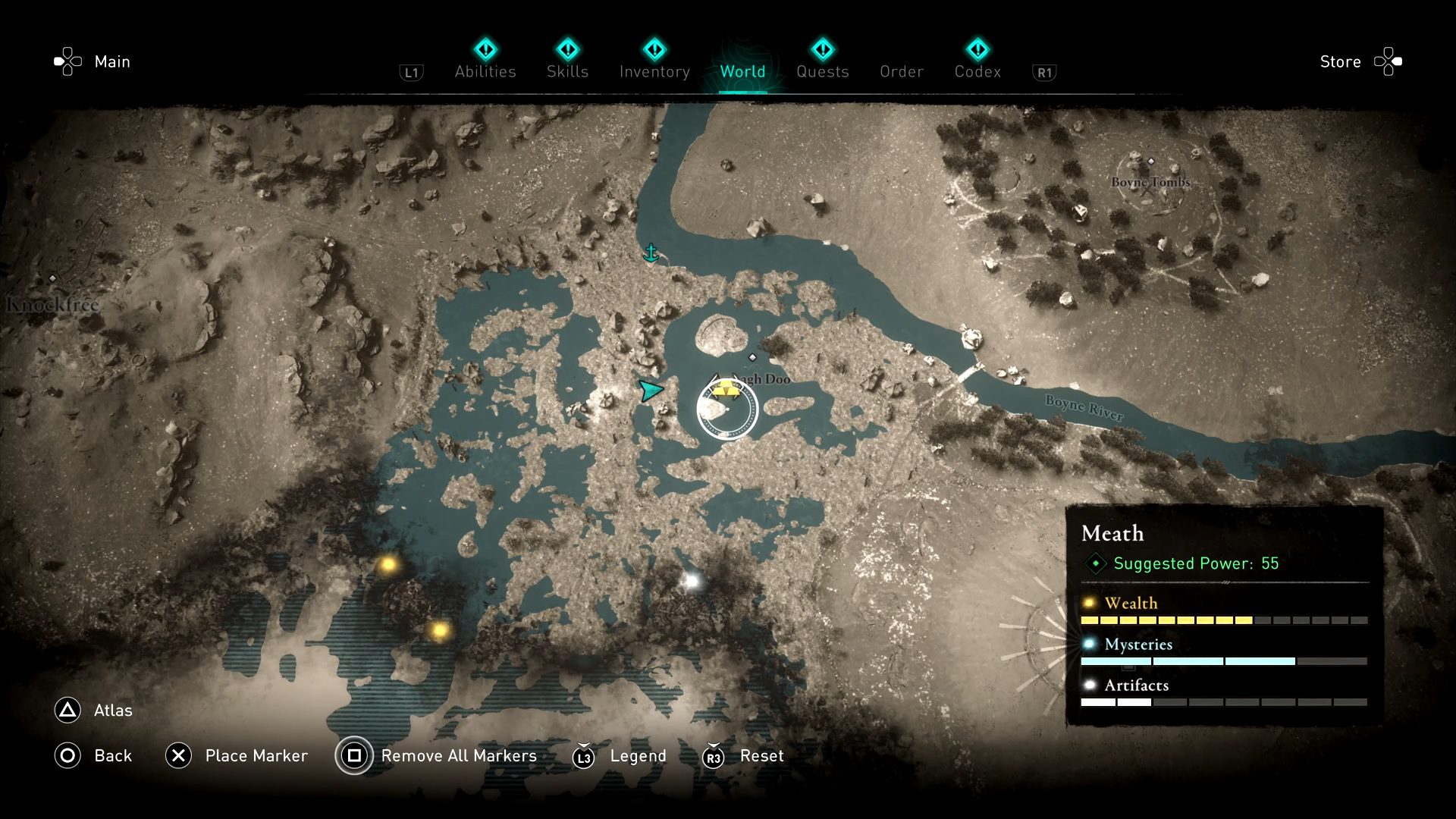 While exploring this region, you may also want to pay a visit to the lonely church located south of Annagh Doo because inside, you'll find a Cursed Symbol (explained here).
Additionally, also inside the said church is a red jar you should break to find the Only Snake In Ireland.
Good, so back to our wealth which is, in fact, a Tungsten Ingot.
How To Get The Annagh Doo Ingot In Meath Swamp
After you get to the location marked on the map above, look around, and you'll see a structure that is partially covered by water.
The collectible is obviously underwater; however, this structure is one of those that feature multiple corridors and entrances.
The make your search easier, swim to the central area. Or the structure's inner courtyard if you want.
Just as you see in my image below.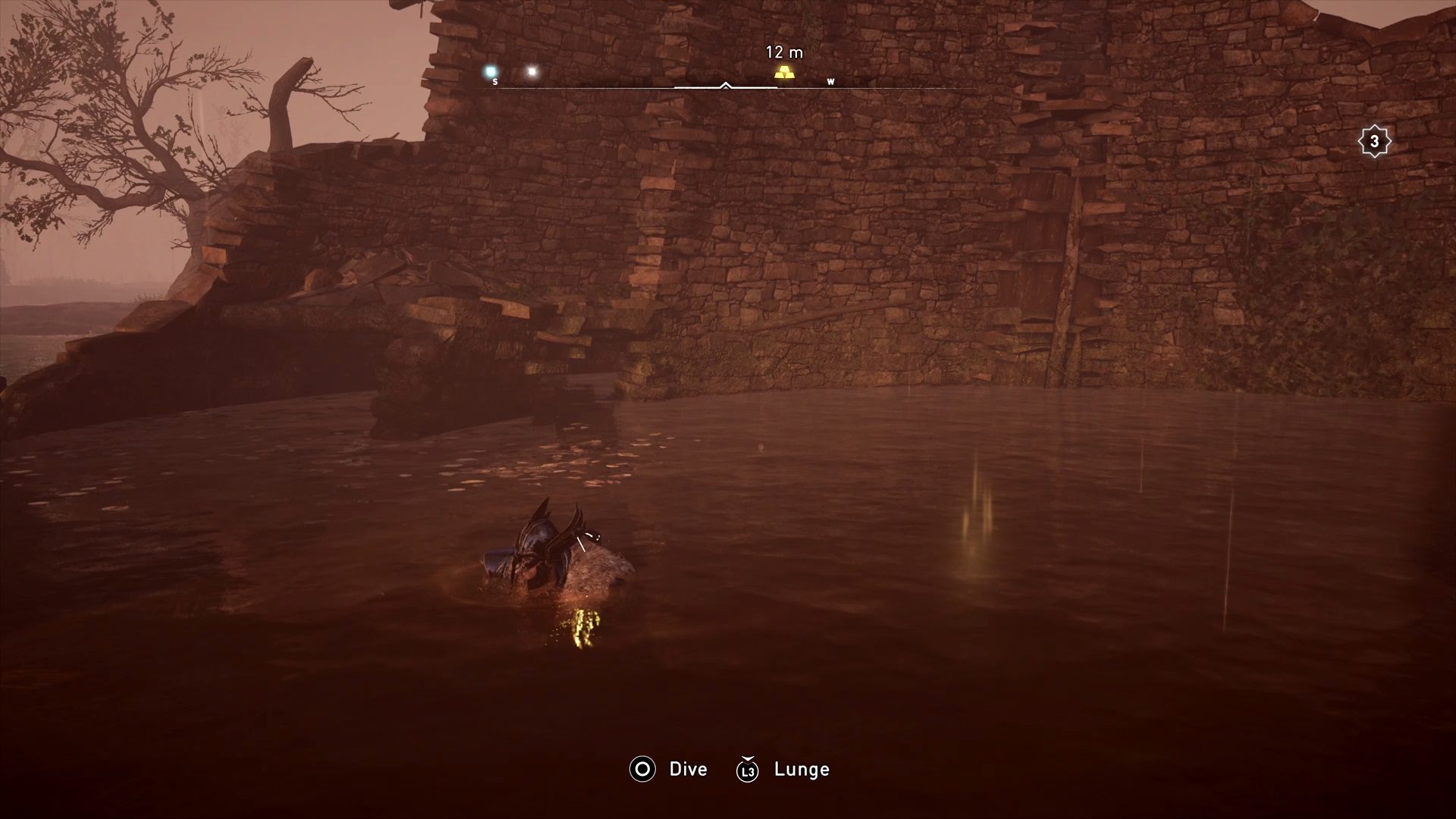 Now, while facing the tall wall southwest, swim through the tunnel on the left side.
Obviously, you'll have to dive, but this specific tunnel leads you to a wall made of weak planks.
Melee them, and behind the wall, you'll find the Annagh Doo Ingot Chest.
Open it, then return to the surface.
And that's it, friends. You just found the Assassin's Creed Valhalla Wrath Of Druids Annagh Doo Ingot in the Meath Swamp area of the Ireland DLC released by Ubisoft.