Assassin's Creed Valhalla Gufathorp Ingot Wealth is one of the many collectibles introduced by Dawn Of Ragnarok DLC.
To be more precise, the Wealth is a Platinum Ingot that you can use to enhance your gear in the game developed by Ubisoft.
Also, an Artifact is waiting for you relatively close to the Wealth chest as a bonus reward.
Both require extra attention to your surroundings, so I will offer you step-by-step instructions on how to find them.
AC Valhalla Gufathorp Ingot Wealth Location – Where To Find
The collectible is in the Svaladal region, northeast of the Jordeygr Shelter or southwest of the Gnafandi Keep landmark.
You can also check the map below to get an even better idea of where to find the Gufathorp Ingot Wealth.
As you can see, you have a highpoint nearby if you want to fast travel to it and give your mount a little break.
After you arrive in Gufathorp, you will see another dwarves' settlement under Muspel enemies' control.
You probably already visited this place searching for Eysa in the main quest, The Warlord's Daughter.
If not, don't worry; you have to follow the same steps.
Gufathorp Wealth Collectible – How to Get
Make sure to enter Gufathorp by the east entrance because you will conduct your "business" there.
The first thing you want to do is kill the two Ash-Bringer enemies because one will drop a key that you will need later, and the other will drop an extra Platinum Ingot.
In the end, you will get a lot more than you hoped for, two Ingots and one Artifact. It must be nice.
Now go to the northwest warehouse (in the same area as the Ash-Bringer enemies) and find the entrance with lava around it. Check the following screenshot if you need help.
Use the Power of Muspelheim to enter the lava and open the locked door with the key you got earlier.
Then enter the room and turn left to find a ladder you will use to get to the next floor.
You will have to break all the crates and jars you see in the next image.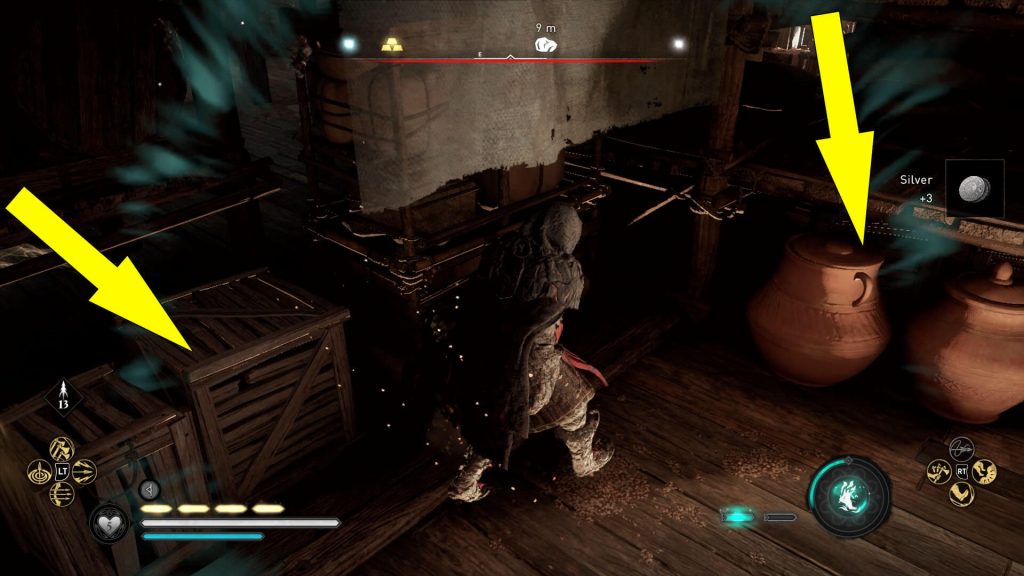 First, slide through the small space where the jars were and collect the Uncut Gemstone Artifact.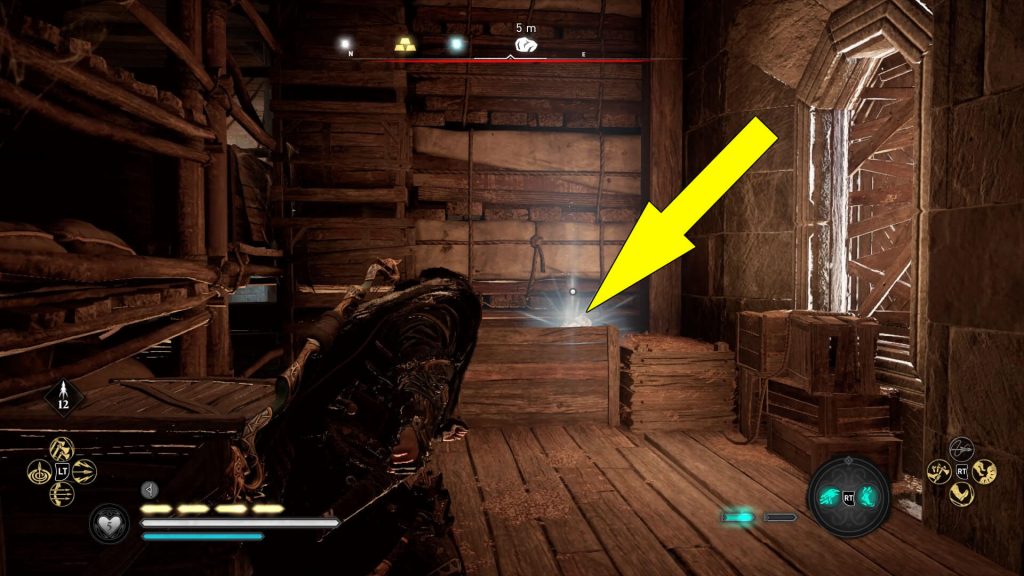 After that, slide back and move the boulders obstructing your way to the other side of the room.
Proceed forward, and you will see a load hanging by a rope. Shoot an arrow in the cable's weak point and go down through the space you created to open the AC Valhalla Dawn Of Ragnarok Gufathorp Ingot Wealth chest.
Congratulations are in order because you have killed three birds with one stone obtaining two Platinum Ingots and one Artifact.