Assassin's Creed Valhalla May Queen, just like Spiritual Defense, is an Ostara Festival quest you can play and complete only one time during the Easter Festival.
Unlike Spiritual Defense, though, it is a bit shorter, and it's safe to say that it's the funniest AC Valhalla Easter Event quest.
The AC Valhalla May Queen revolves around an NPC named Mayda, who has been chosen to be, well, The May Queen.
Mayda; however, has a serious problem with the crown she has to wear, and throughout the following guide, I'll tell you how to find Mayda's crown and how to complete the May Queen as part of the Assassin's Creed Valhalla Ostara Festival, Ubisoft just released for us.
How To Start The May Queen In Assassin's Creed Valhalla
This specific mission, as you can probably guess, starts at the Ostara Festival, which takes place on the eastern side of Ravensthorpe.
Since this is a limited-time festival, make sure you complete this quest before the event ends.
Simply check the festival's location, and you'll see Mayda in front of the throne, where her coronation is about to start.
You can also see her in the screenshot below.
Now, approach this young lady and talk to her.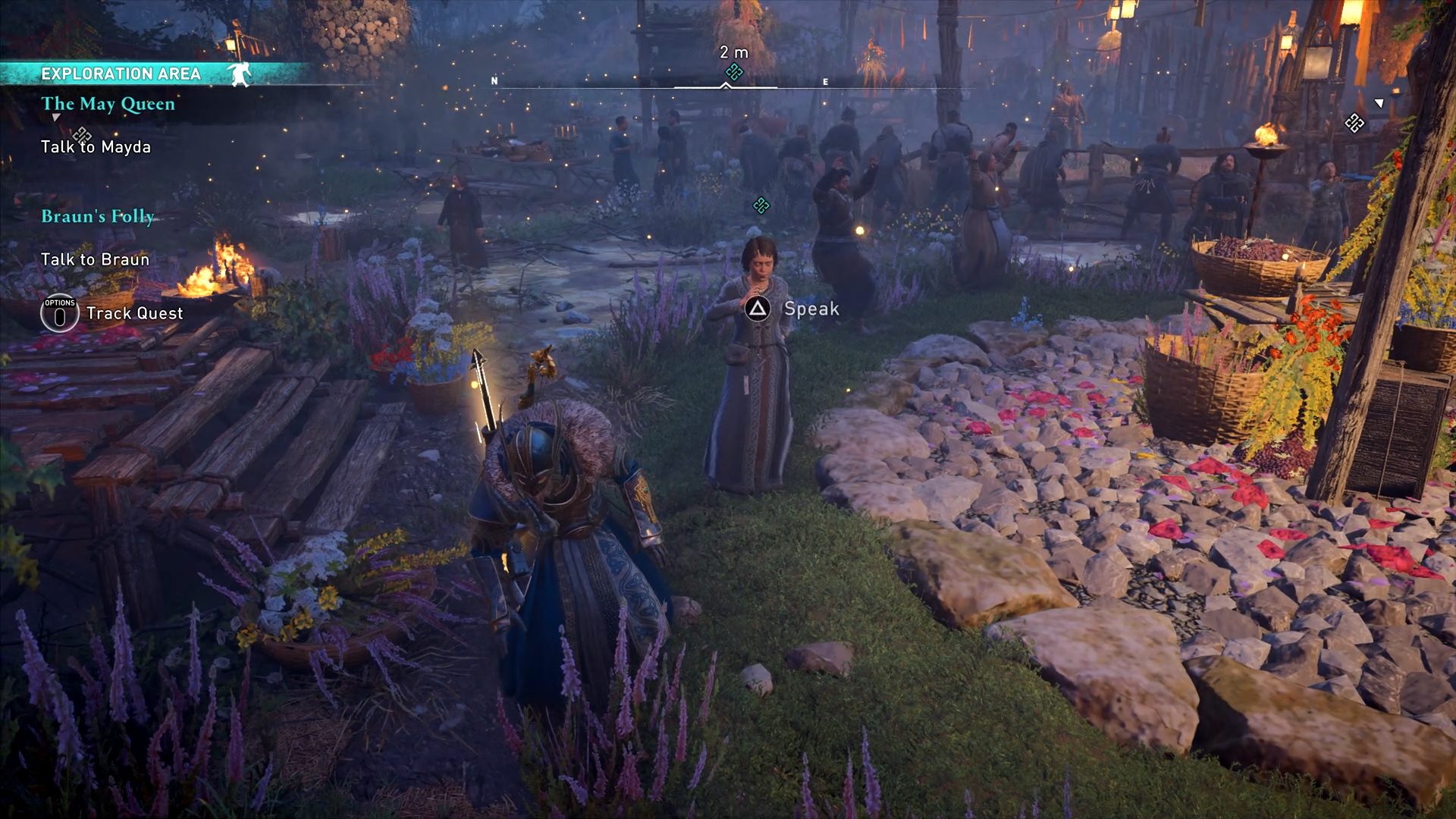 As said, Mayda is not very thrilled to be crowned the May Queen, mainly because of the crown she has to wear.
She'll briefly explain that she wants a crown made from a beast instead of a crown made from a garden.
So, your goal is pretty simple. Find a beast and make a crown fit for Mayda.
How To Hunt The Beast In May Queen
After the cutscene, open your map and look west of Ravensthorpe for a location named Venonis. If you already finished the game, then you know where it is.
If not, check the map below.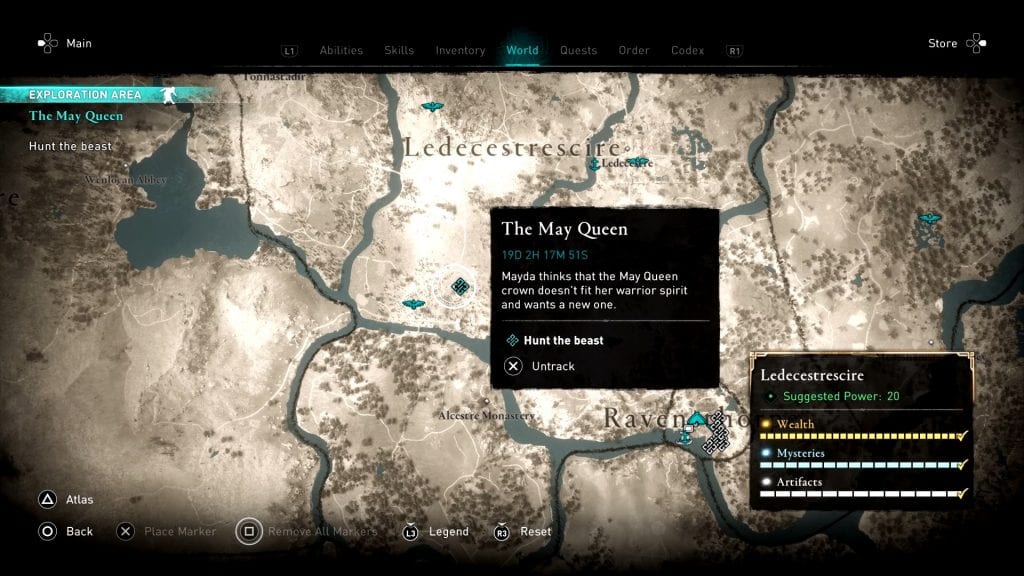 The Venonis fast-travel point is the one you should use to get close to Mayda's beast location.
Once you get there, mount your horse and head northeast towards the quest marker, which is on a hill.
Now, look around and make sure you find the dead bear in my image below.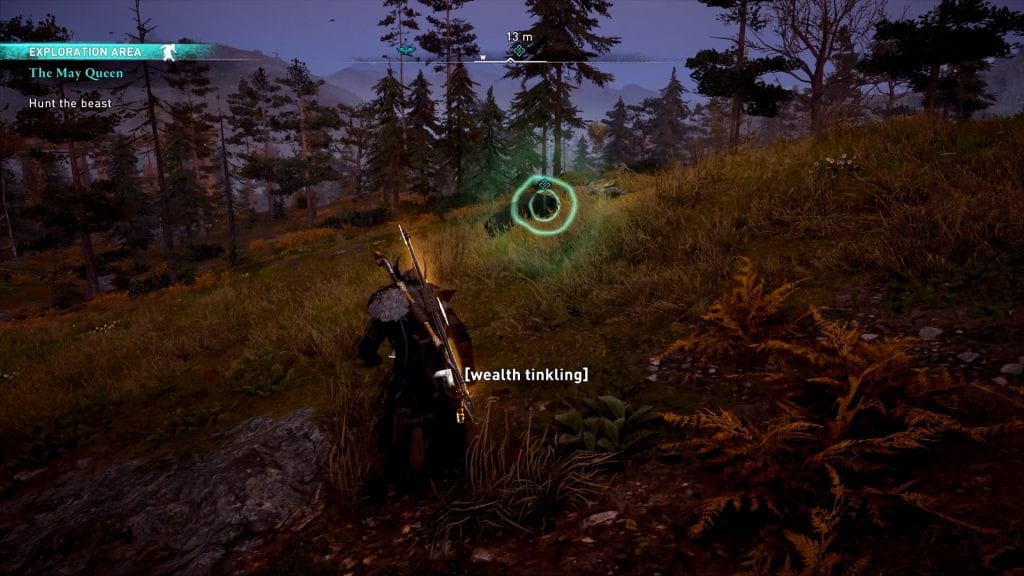 The carcass is by a rock, and you'll have to investigate it.
Basically, this is your starting point for investigating a gruesome scene and figuring out where the beast went.
Tracking The Beast
After you investigate the dead bear, you'll have to find a series of tracks which I am going to list below.
To make the whole process easier, make sure you keep moving west and north-west from your current location:
The first clue is on the large rock near the same dead bear
Another clue is found northwest after you cross the dirt path. You can see it below next to some flowers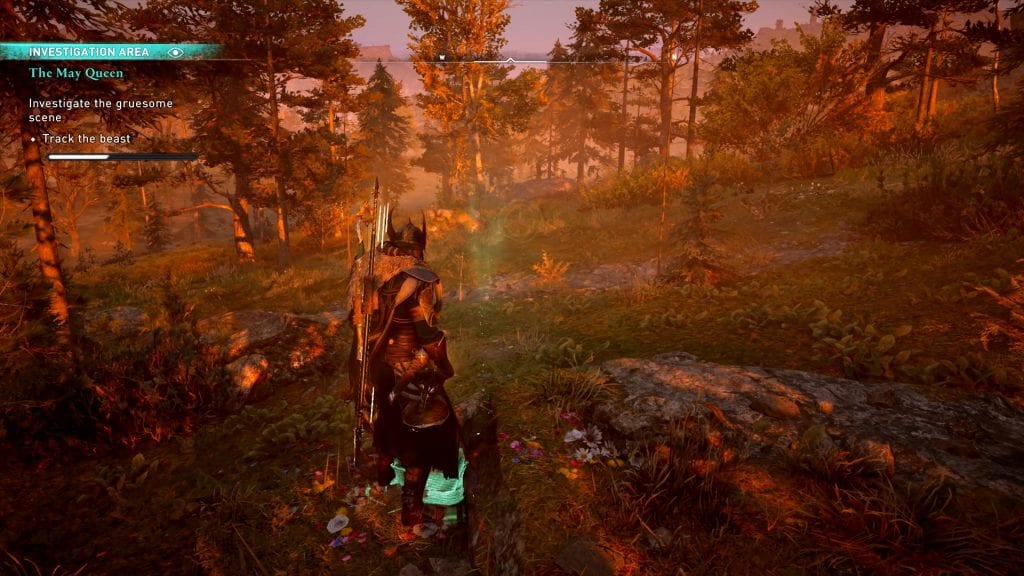 Finally, there is another clue several steps northwest from the previous one; however, you can totally ignore it and focus on the NPC on top of the rock in the distance. Again, you can see it in my screenshot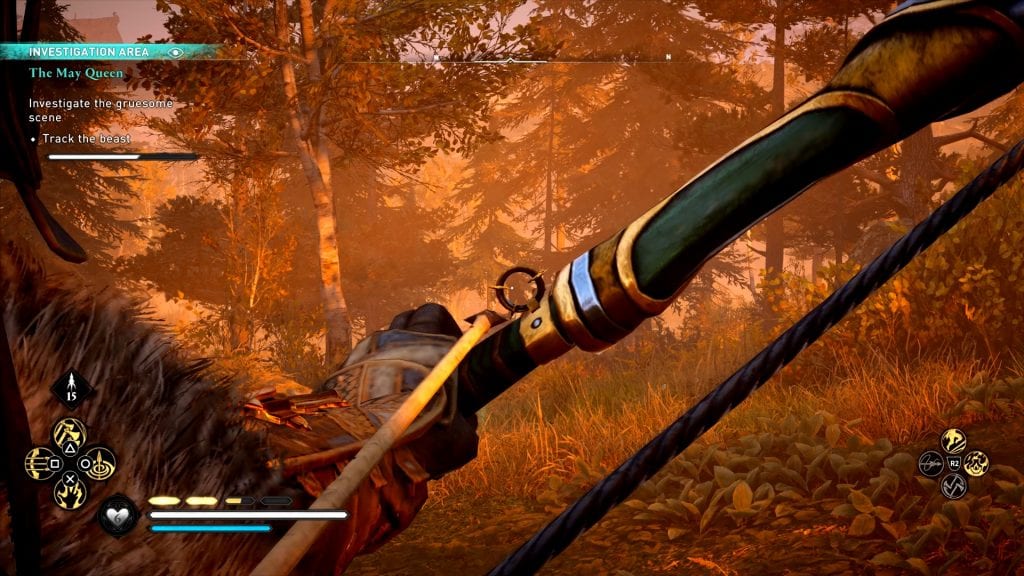 When you approach the scared Anglo-Saxon, who doesn't have a name, he will tell you that the beast you need to hunt is nearby.
Now, without spoiling this quest, after the cutscene, you'll have to fight for your life and eventually defeat Romi in order to receive the May Queen Crown.
Crowning The May Queen
Once you get the May Queen Crown, all you have to do is to get back to Mayda.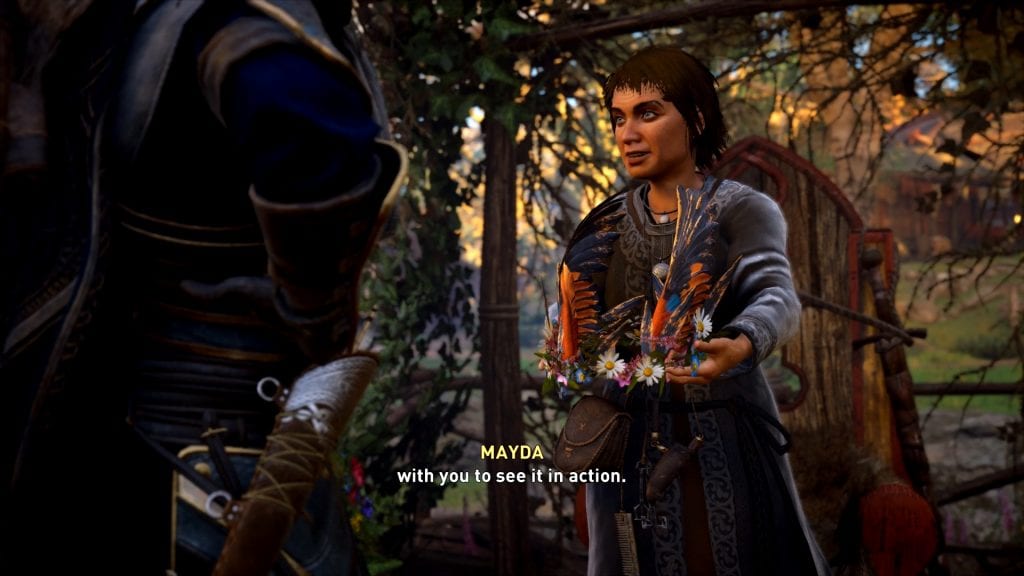 She'll be quite thrilled to see the beautiful crown you crafted using Romi's feathers, and in exchange, you'll receive 800 XP and 140 Festival Tokens.
Now, the Ostara Festival has a queen with a proper crown, while you can spend your Festival Tokens at Norvid's shop! Ready to start the Egg Hunt next?