In Assassin's Creed Valhalla, Hogg The Burly is your Flyting opponent in the Oxenefordscire region.
Obviously, defeating Hogg at flyting in the village of Oxeneforda counts as an AC Valhalla World Event, and since our goal is to get 100% completion in each region, in the following guide, we'll talk about the correct answers you should give while dueling Hogg.
Unlike our previous opponent (Chadwick Monger of Gossip), Hogg is a simple man.
He is a peasant, and he's bald too.
Nevertheless, we will take his silver. Not because he is bald but because Eivor needs it to get a new tattoo, which is far more important than this guy's survival.
Oxenefordscire Flyting Location
So, let's start with the flyting location in Oxenefordscire.
As you can see on my map below, to find Hogg, you'll need to reach Oxeneforda, on the western side of the region, close to Great Ouse River.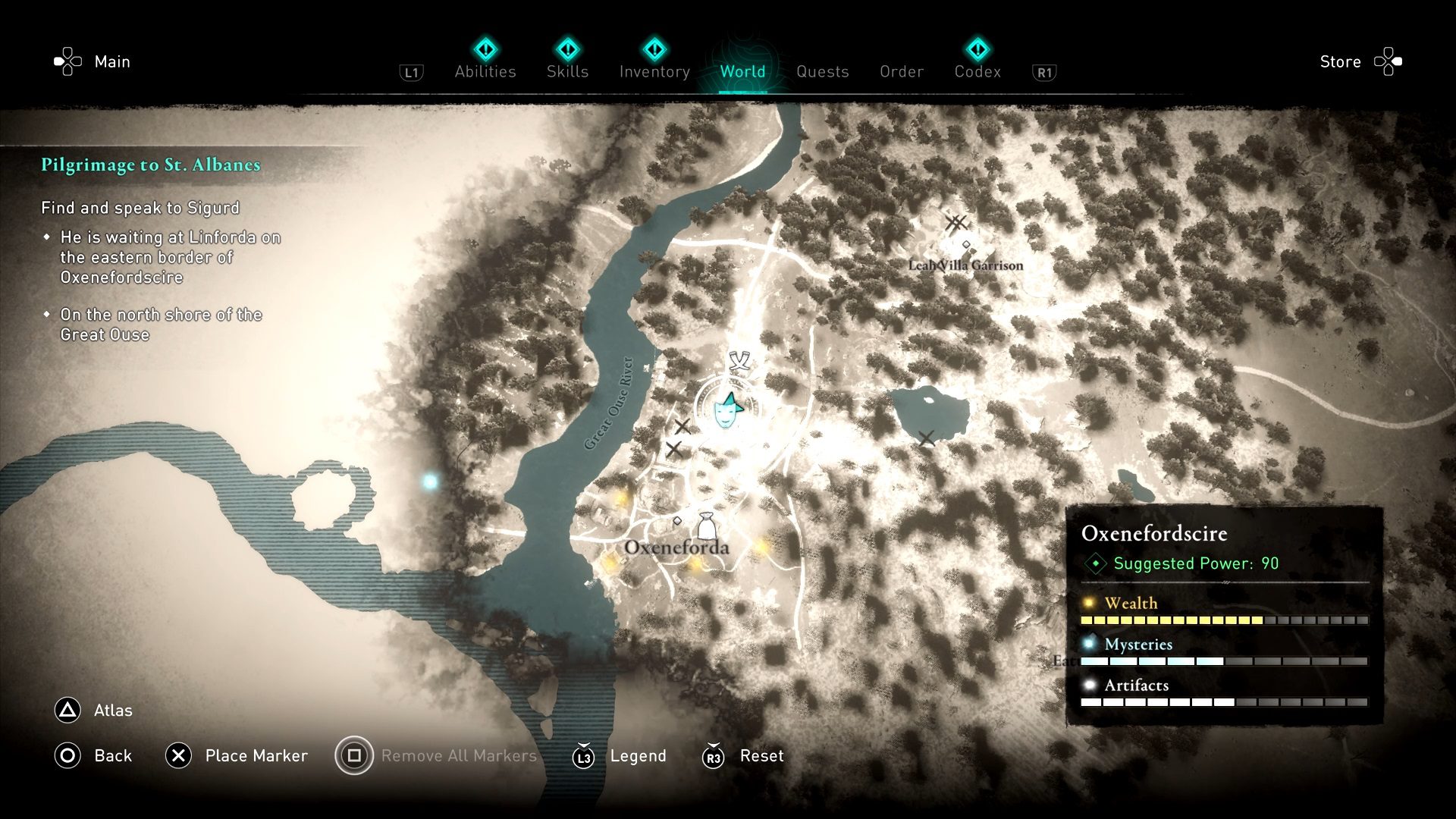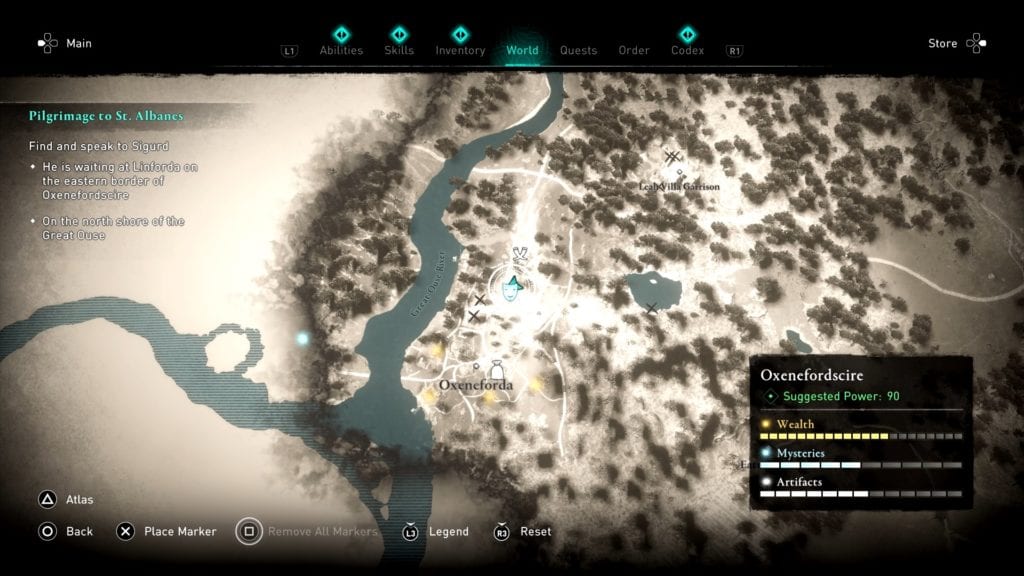 Here, in a clearing with blue flowers that will make your eyes spin, is Hogg and his trustworthy stallion, which is, in fact, a donkey you can't ride.
If you can't find the clearing, look for it near the road.
How To Win The Hogg Flyting Duel In Oxeneforda
Good then, so approach Hogg (pictured), and the moment you get close to him, he'll tell you that you look like a stuffed beaver.
For this insult alone, you'll bet the maximum amount of silver (200) because even though Eivor is not prince charming, he clearly doesn't look like a beaver.
Hogg, on the other hand, looks a lot like his donkey.
Once you place the bet, it's time to duel this fool. Make sure you pick these lines if you wish to win.
First Answer: You're barely an insect, a fly that I'll swat.
Second Answer: You're possessed of a baldness that's scared off your hair.
Third Answer: You've the brain of a donkey, to challenge a Norse.
Now, if you picked these answers, you will successfully complete the Oxenefordscire Flyting Mystery, and you will leave the area with 200 silver in your pockets.
You can't take the donkey, though.
And that's it, friends. That's how you beat Hogg The Burly at Flyting in the Assassin's Creed Valhalla video game developed by Ubisoft. Now you should head to Lunden to face Augusta The Cheerful.