The Assassin's Creed Valhalla Essexe Fly Agaric is another accessible Mystery and the shortest one I have encountered so far; however, this one requires a lot of attention to detail. Because of this, the Fly Agaric in Essexe may prove difficult, but unlike the one in Cent, it is shorter.
As usual, we will start with this mystery's location on the world map. This is located close to the northern border of the region, as you can see on my map below. Look for it northeast of Halstead Outpost.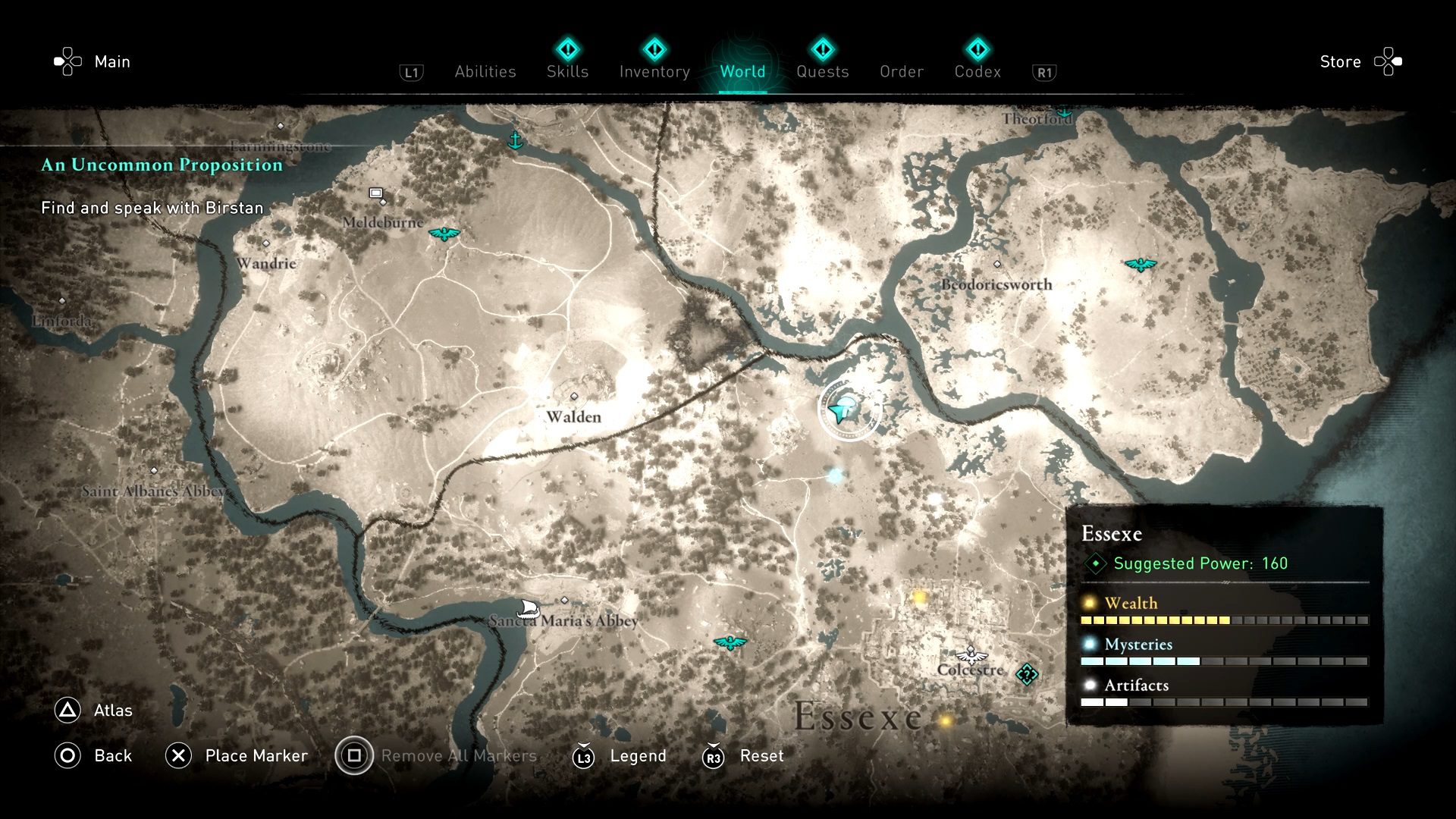 Essexe Mushroom Puzzle Solution
When you reach the said location, the red mushrooms you'll need to eat can be spotted on a small mud hill. Nearby, you can also spot two large rocks. So, eat the red mushrooms, and now the fun begins. Look around you, and you should be able to spot several statues depicting Norse Gods.
Notice that there is a brazier in front of each statue. But what is the solution since all these statues look the same? Well, they do not because some statues depict a woman, and some depict a man. A Norse God and a Norse Goddess. Just as you can see below.
The idea behind this puzzle is very simple. Interact with the braziers in front of the statues depicting a woman, and make sure you turn the flames blue. Do not touch those in front of statues depicting the Norse God—only those depicting the Goddess. Here is how they should look once you are done, just before entering through the gate and completing the challenge.