In Assassin's Creed Valhalla, Ratatosk is your Flyting opponent in Jotunheim, and although he is not a God, this little squirrel clearly is more dangerous than our previous opponent, Thor.
The good thing is that Ratatosk can be easily defeated at flyting using the answers provided below.
The bad thing (again) is that you won't be able to place a wager on this duel, and that's why you'll only earn a charisma point by completing it.
Now, before we begin, in case you did not know, Ratatosk (or Ratatoskr); is a squirrel who runs up and down the world tree Yggdrasil to carry messages between the eagle perched atop Yggdrasil, and the serpent Níðhöggr, who dwells beneath one of the three roots of the tree.
In our case, however, Ratatosk only carries a lot of insults to throw at Eivor.
Obviously, defeating Ratatosk at flyting in Jotunheim counts as an AC Valhalla World Event, so in the following guide, we'll talk about the correct answers you should give.
Jotunheim Flyting Location
So, let's start with the flyting location in Jotunheim, which appears on my map below.
As you can see, this World Event takes place in the southern area. You can spot it east of Thrym's House at the edge of Heart Of The Wood.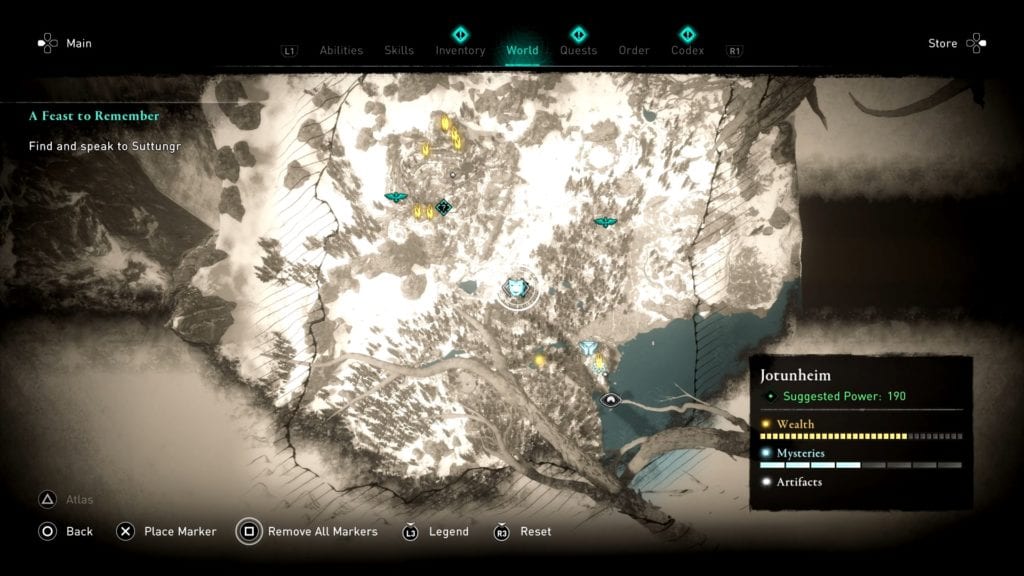 When you get to the location on my map, you'll have to look for a small squirrel standing on a rock.
This is Ratatosk or the talking squirrel you'll need to defeat.
How To Win The Ratatosk Flyting Duel In Jotunheim
Good then, so when you talk to Ratatosk, agree to challenge him.
As you are about to see, even though he's small, Ratatosk has a very big mouth.
Since you can't place a bet on this one, things get pretty straightforward.
Let the squirrel start, then you'll have to give him the following answers, as usual, before the time runs out.
First Answer: I should like to see you try.
Second Answer: They're too dull to conquer me.
Third Answer: I grow weary of your squeak.
Clearly, Ratatosk won't be too happy that you defeated him at flyting, and he even threatens you to leave before he bites you.
And that's it, friends. That's how you beat Ratatosk at flyting in Assassin's Creed Valhalla, the video game developed by Ubisoft.