Mae is a sad little girl you'll meet while exploring the Ledecestrescire region of Assassin's Creed Valhalla. By helping her, you can complete another World Event named The Last Leaf of Fall. This AC Valhalla quest or Mystery, along with The Wayward we discussed earlier, are among the shortest in the video game developed by Ubisoft.
It is a bit sad, actually, but you'll have to solve Mae's last tree leaf puzzle if you want to get 100% completion in Ledecestrescire. But first, let's find Mae, then I will tell you what you must do.
AC Valhalla The Last Leaf of Fall World Event Location
As you can see on my map below, Mae is located southwest of Alcestre Monastery. You'll find her close to a tree near her house, and you'll see that she's constantly staring at the last leaf in that tree. As I said, she's desperate and really sad.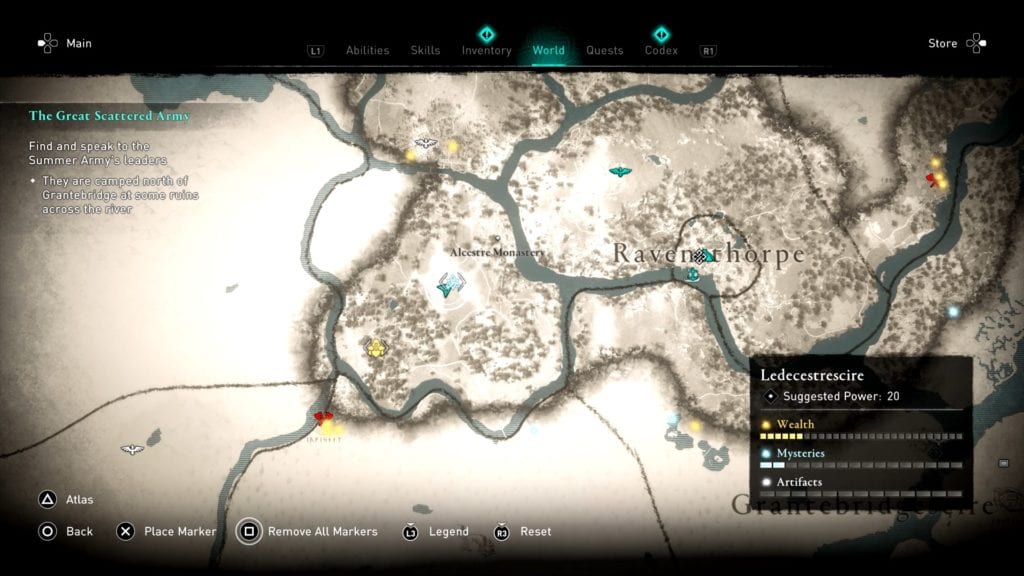 Talk to her, and she will reveal that her father left the house looking for work in Lincoln. He's been missing for six weeks, and he told her he would be back home before all tree leaves fell to the ground. Now, there is one leaf in the tree, and Mae's father did not return. When you talk to her, you'll have three dialogue choices.
These choices have the same result, so pick the one you like because no matter what you answer, Mae will not move from her spot. And she'll keep staring at the tree.
How To Help Mae Move On With Her Life
Now, most likely, you already understood that Mae's father will never return home, and he's probably dead. But this girl has to move on with her life. And she offers you two hints by telling Eivor that she will wait until the goats begin to bray, or…until something else.
Here, you have two options. You can go around Mae's house killing her animals, so they start to bray, but remember that the girl is already devasted. So why bring more pain?
Or, you can pull out your bow, aim for the leaf in the tree, and shoot it down, as you see in my image below.
Mae will still be upset because you forced the leaf to fall, but this choice is not as bad as the first one. And on top of that, Mae will not starve in the near future. So act as you see fit because both choices will help you finish this event.