Assassin's Creed Valhalla Lamp Maker House can be found west of Tullagh Laght when you explore Meath, the second Irish area in the Wrath of the Druids DLC, and it features a locked chest you'll need to open to claim the Ingot Wealth inside.
The problem with this chest, however, is that the key to open it is hidden.
So if you encounter difficulties, throughout the guide below, I'll tell you where to find it.
Before we do that, as usual, let's see where to find the Lamp Maker's House in Meath.
This landmark, as you can see below, is not named, but if you read the Lamp Maker note inside the house, you can connect the dots and figure out that it's his house.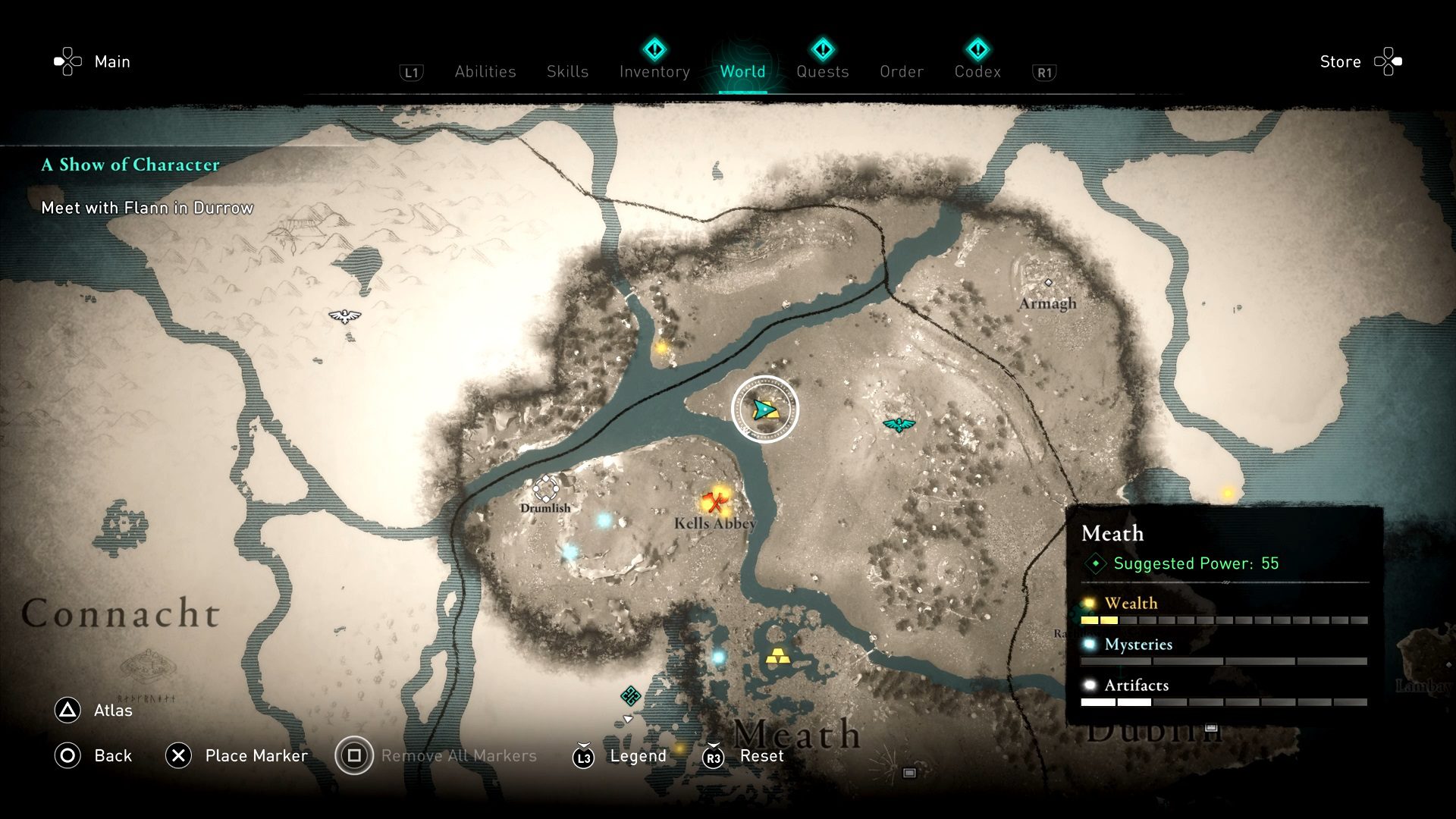 Furthermore, the Meath Lamp Maker note also tells you where to find the key to the locked chest.
Last but not least, if you found the Southern Ui Neill Hoard Map covered here, then you can claim the Hidden Treasure nearby.
Lamp Maker House Ingot (Meath Wealth) Location
Back to our Lamp Maker now and his note.
Assuming you don't rush through the game, read the note, and you'll find out that the owner of the house discovered a residue that can be put to good use.
How?
By combining it with fish oil to create fuel for its lamps. And that residue comes from a tree.
Good, so the Lamp Maker went to collect it. That's where you need to go.
Exit the house, then head northeast.
In the distance, you'll see a hill.
Keep moving northeast, and you'll spot a fallen tree.
The Key to the chest, as you can see below, is on the tree's trunk.
Furthermore, if you pay close attention to the trunk, you can also see what's left of our Lamp Maker. Specifically, a hand that makes you think that the poor guy burned like a torch after igniting the residue.
Now, with the key in hand, return to the house down the hill and open the Ingot Chest.
And that's it, friends. You just found the Assassin's Creed Valhalla Wrath Of Druids Lamp Maker House Ingot west of Tullagh Laght in the first DLC of the video game developed by Ubisoft.