Audumbla is an Assassin's Creed Valhalla cow and a mythological creature you can encounter in Asgard. The AC Valhalla World Event is named Milk of Humankind, and it is very easy to complete, although many players claim it is bugged. According to mythology, Audumbla fed the primordial frost jötunn Ymir with her milk, hence the name of this World Event.
It is worth mentioning that if this event doesn't appear on your map, you should advance through the Asgard story arc up to the point when you have to reach the Well of Urdr (Well-Traveled quest).
AC Valhalla Milk of Humankind World Event Location
As you can see on my map, Audumbla is found on the eastern island of Asgard. Look for this event south of Trolltonn. When you approach the location on my map above, you'll find a rather funny cow.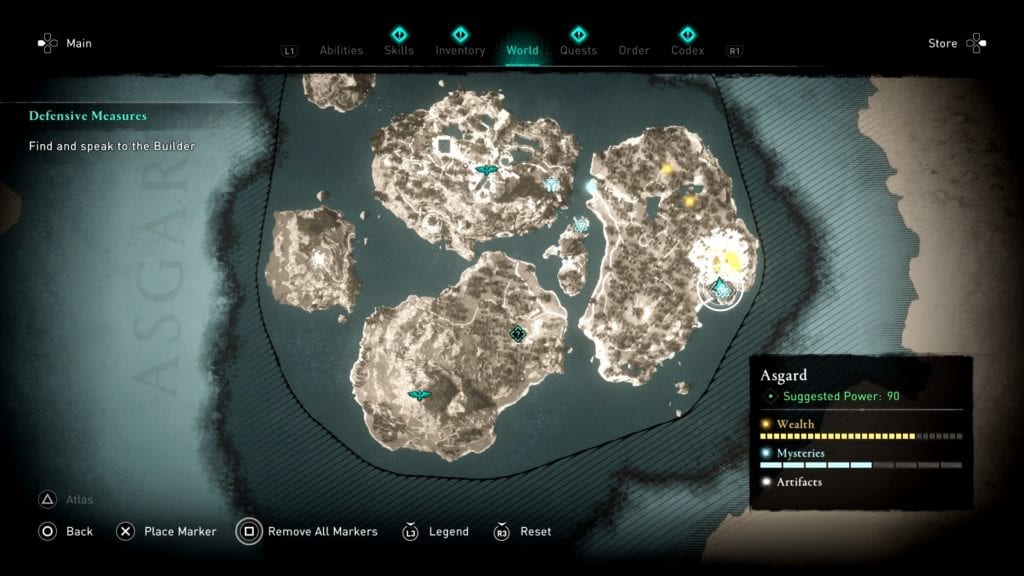 How To Free Audumbla in Asgard
Now that we have found Audumbla, it's time to free her. The idea behind this quest is really simple. All you have to do is to interact with the obstacles in front of our friendly NPC. Start by destroying the wooden planks in front of the cow. You can see this obstacle pictured below. Shoot the gate or melee the planks.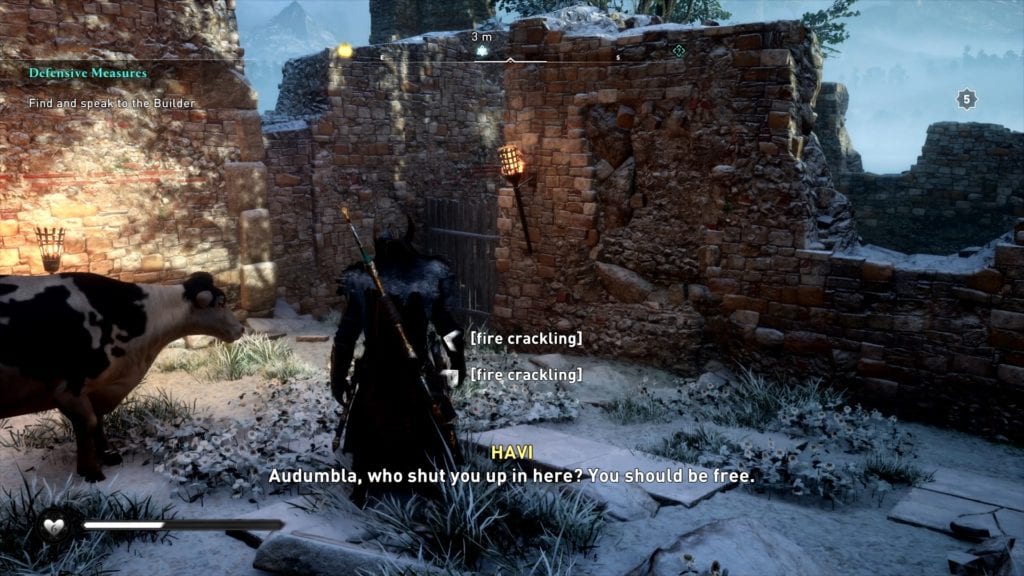 Now, enter the next area and turn left to see the large stone pictured below. Push it forward until you can't move it anymore. This will create enough space for our cow to advance.
Now, turn left, and you will see two additional obstacles you must clear. You can also see them in my screenshot below.
The goal is to destroy these wooden gates; however, many players reported that the cow won't move because of a bug. In fact, the cow won't move unless you entirely destroy both gates. Simply put, to make Audumbla advance to the exit, you'll have to destroy every single plank. It doesn't matter if the cow can pass through a smaller hole. Both gates must be fully destroyed. So clear them, then follow Audumbla up the next hill to end this event.