In Assassin's Creed Valhalla, Keith is an NPC you'll find at Agnitum Tower in the Essexe region, arguing with the Bishop Of The Ruins, who doesn't like the music Keith and his band of bards play.
However, the AC Valhalla Keith NPC is more than that; because, in fact, the character we'll discuss below (as well as The Prodigy World Event) is probably the best Easter Egg in the video game developed by Ubisoft.
Completing The Prodigy World Event is very easy (compared to the Devil's Hole mystery), and below I'll tell you what you have to do and who is the quest-giver Eivor meets.
Where To Find Keith & The Prodigy Band In AC Valhalla
Good, so as you can see on my map, Keith and his band can be found at Agnitum Tower, west of Colcestre village.
Simply ride to this location and look for him inside the tower.
You can't miss him because he's quite vocal.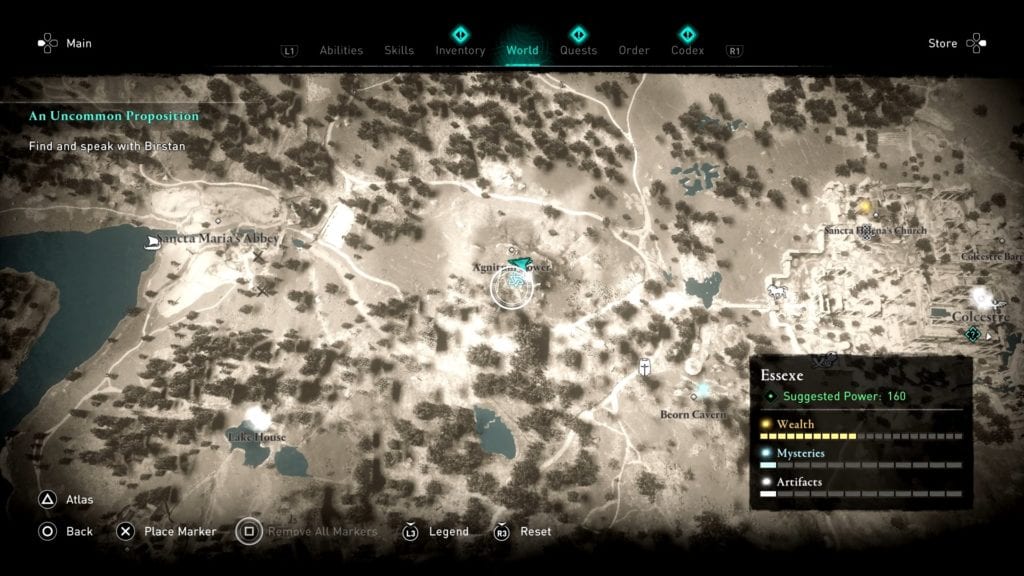 How To Help Keith's Band Of Bards
When you talk to Keith, he'll tell you that his band wants to play their latest song, but the Bishop Of The Ruins (pictured below) doesn't agree with that song because, well, it's devil's work.
The idea behind this quest is really easy. Talk to Keith, then to the Bishop Of The Ruins.
Since there is no choice to be made here, there is only one path to follow.
And that path leads to beating the Bishop Of The Ruins in a fistfight.
This is really easy since the bishop missed several fighting classes.
Once you deal with the bishop, Keith will compose a new song named Smack My Bishop.
Stay close to him, and you'll hear it the moment you complete The Prodigy World Event.
Now for the Easter Egg I mentioned.
The quest's name, Keith, and even the song composed by the NPC are references to the electronic dance music band from Braintree, Essex. As such:
The World Event goes by the name of The Prodigy to reflect the name of the band established in 1990.
Keith, the NPC, is a reference to the band's founding member Keith Charles Flint who died on March 4, 2019.
The song you can hear in Assassin's Creed Valhalla, after defeating the bishop, is a reference to Smack My Bitch Up, performed by The Prodigy and released in November 1997.
The said song caused considerable controversy back in the day, yet it was a hit.
You may want to check it out and also see Keith on the left side of the video below.