Assassin's Creed Valhalla Siege Of Paris Chartres Church Ambush or Not God Enough is a short World Event Mystery you can complete in the Melunois region while playing the latest DLC released by Ubisoft.
The Assassin's Creed Valhalla Not God Enough World Event is one of the shortest World Events in the video game, and it is quite straightforward.
Your objective is to survive an ambush inside the Chartres Church.
Where To Find The AC Valhalla Chartres Church Ambush World Event
Chartres Church is found in Melunois, or the first region you'll explore in France.
It is located west of Stampis and south of Diodurum Ruins.
You can see the exact location on my map below.
How To Complete The Not God Enough Mystery
When you get to the location on the map, you'll find a church and several French citizens.
They are marked as friendly NPCs, and there is no way to engage them. But when Eivor approaches them, they'll turn against him.
So there is no way to discuss or reason with these mobs, which means that you have only one option here.
Since they are mobs, they are also quite easy to defeat; however, this mystery won't end the moment you kill the last French villager.
As such, look inside the church, and you'll see a rather large statue.
On the ground, you'll notice the head of a ram and, next to it an Opal. Both of them are pictured below.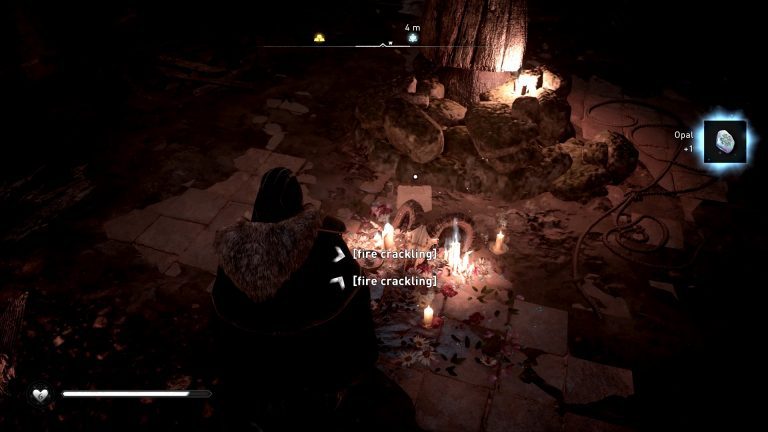 First, grab the Opal, then look for a note behind the head of the ram.
It is the Old Father's Many Failings note you can also spot in the image above.
Read the note to finish the Assassin's Creed Valhalla Not God Enough World Event in the Siege of Paris DLC released by Ubisoft; then grab the Chartres Chest Key from the altar on the other side of the church to open the Wealth Chest in the small hut outside.