Assassin's Creed Valhalla Aileach is a landmark in Ulster, the fourth Irish area in the Wrath of the Druids DLC, and by exploring it, you'll be able to unlock the Celtic Helmet for Eivor.
The Assassin's Creed Valhalla Wrath Of Druids Aileach Wealth Gear also counts as a collectible you'll need to get if you aim for 100% completion in the game, and below I'll tell you how to get the Celtic Helmet in the first DLC because this is one of the trickiest chests in Ireland.
As usual, let's start with the exact location of the Aileach Gear Chest in Ulster.
On my map below, you can see that Aileach is found east of Dysert, on the western side of Ulster.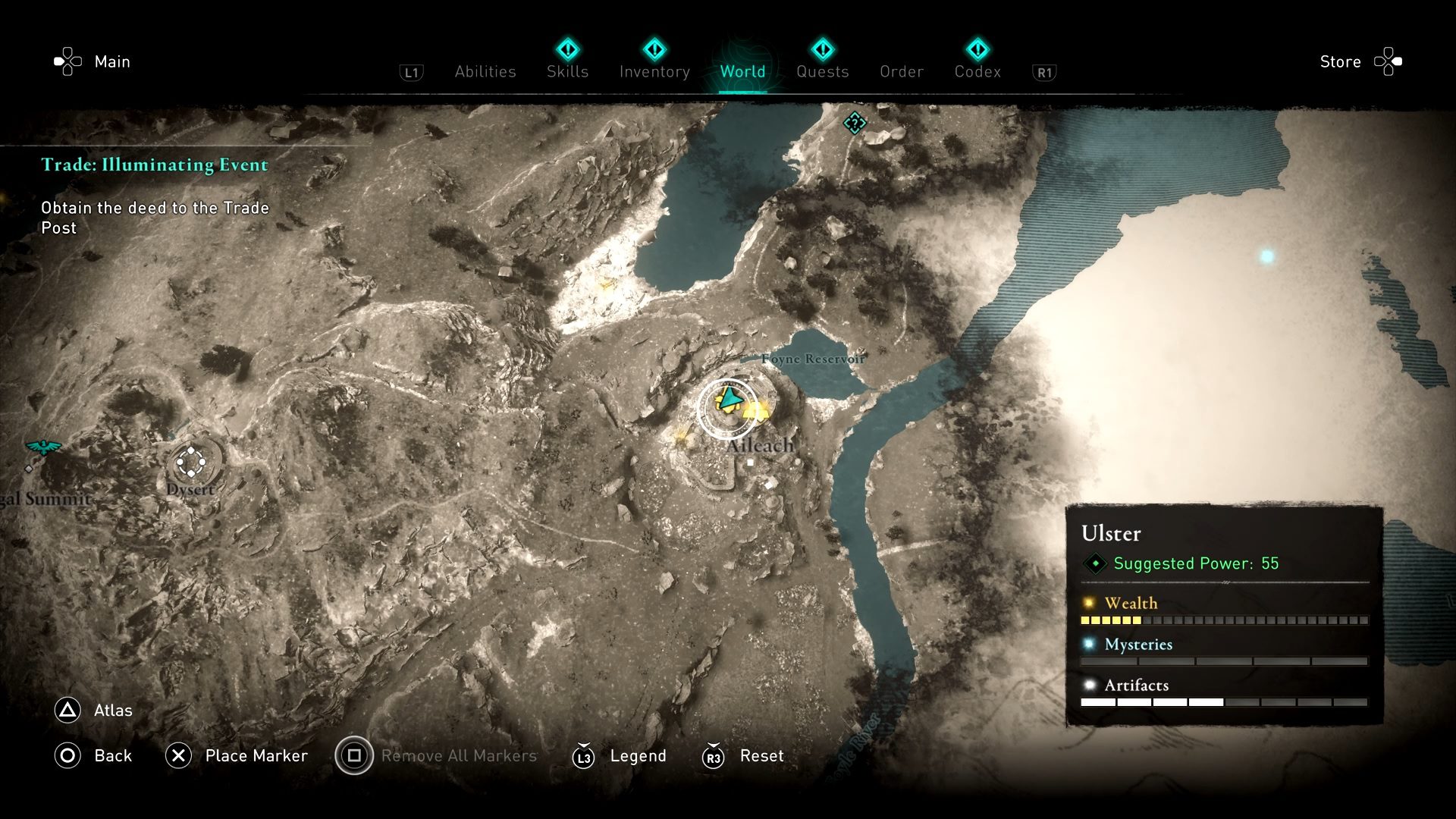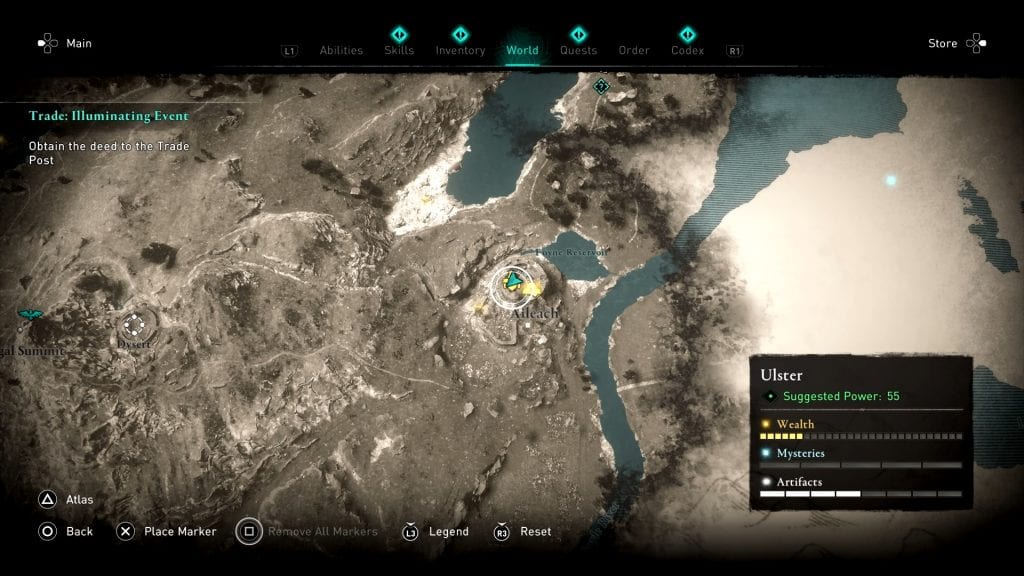 It is also worth mentioning that there are two Wealth Collectibles in Aileach; however, the Tungsten Ingot here is easy to get since it's dropped by one of the mobs.
So basically, killing that specific enemy that is patrolling the camp will get you the Ingot in Aileach.
The Gear Chest, on the other hand, must be unlocked, and this can cause a bit of frustration since it's inside a room.
Obviously, that room has a barred door, and you'll need to destroy the locker to get the Aileach Gear Wealth.
But how?
How To Get The Aileach Gear Chest (Ulster Wealth)
The very first thing you'll want to do here is to visualize where the gear chest is found.
So scout the camp, and you'll notice that it's found in a room close to the camp's prison.
There is a grated window on the left side of the door you need to unlock.
You can also notice that the room with the chest is on the lowest floor of the camp. Here is the door in question.
Now comes the tricky part.
To be able to open this specific door, you'll need to go to the upper level.
Just above the room with the chest.
Next, you'll want to look around to spot several tents.
One of them has a lot of helmets near the entrance (on the ground).
Inside that specific red tent, you'll see a grate on the floor (pictured).
Shoot an arrow through that grate and aim for the locker to unlock the door.
Now retrace your steps to the room with the gear and open the door.
On the left side, you'll see the Aileach Gear Chest with the Celtic Helmet inside.
And that's it, Vikings. You just found the Assassin's Creed Valhalla Wrath Of Druids Aileach Wealth Chest in the first DLC of the video game developed by Ubisoft, so now let's get the Clogher Book of Knowledge.