Assassin's Creed Valhalla Dun Ardtreck Shard is a quest item you must retrieve while playing the Counting Sheep mission on the Isle of Skye featured in the DLC released by Ubisoft. Out of all 5 Isle of Skye Shards, the AC Valhalla Dun Ardtreck Shard is the trickiest, mainly because the game doesn't mark its exact location after you get to Dun Ardtreck.
This means that to find the Skye Isle Dun Ardtreck Shard, you'll have to do some exploration. To save time, I'll tell you where to look for it in the following guide.
Where To Find the Isle of Skye Dun Ardtreck Shard
Let's start with the general location of the Shard, which, as you can see, is found in Dun Ardtreck. This landmark is, in fact, a well-guarded camp. If you are new to the game, you may want to be extra cautious here.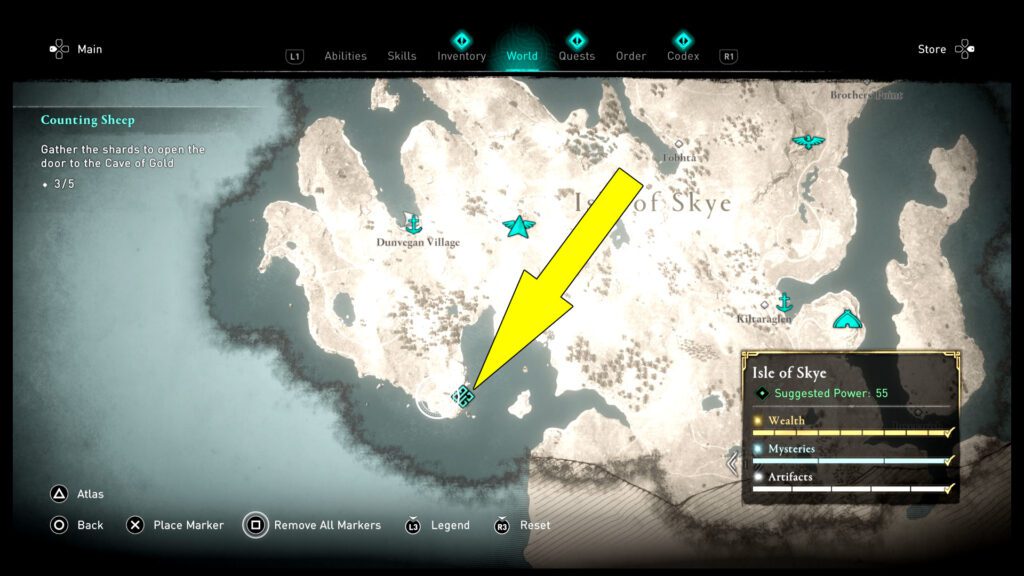 On the other hand, this camp is a walk in the park for those who have already played the game and reached the level cap. So, look for Dun Ardtreck on the southwestern coast of Skye Island.
How To Get the Skye Island Dun Ardtreck Shard
Once you get to the location marked on the map, you must clear the camp. We won't go over this objective because it depends on your playstyle. After the base is cleared, you'll notice that no waypoint indicates where the Shard is.
Even if you use Synin, he won't be able to track it down. That's because the Shard at Dun Ardtreck is underwater. So, to get this one, head southeast towards the beach. Eventually, you'll see some sort of a quarry, and if you open your map, you can notice two solitary cliffs in the water.
Those cliffs or stones mark your diving spot. While underwater, you'll find the ruins of a round building. Use Odin's Sight to scan the area and check the upper floor of the ruins. You can see the exact location in the following screenshot.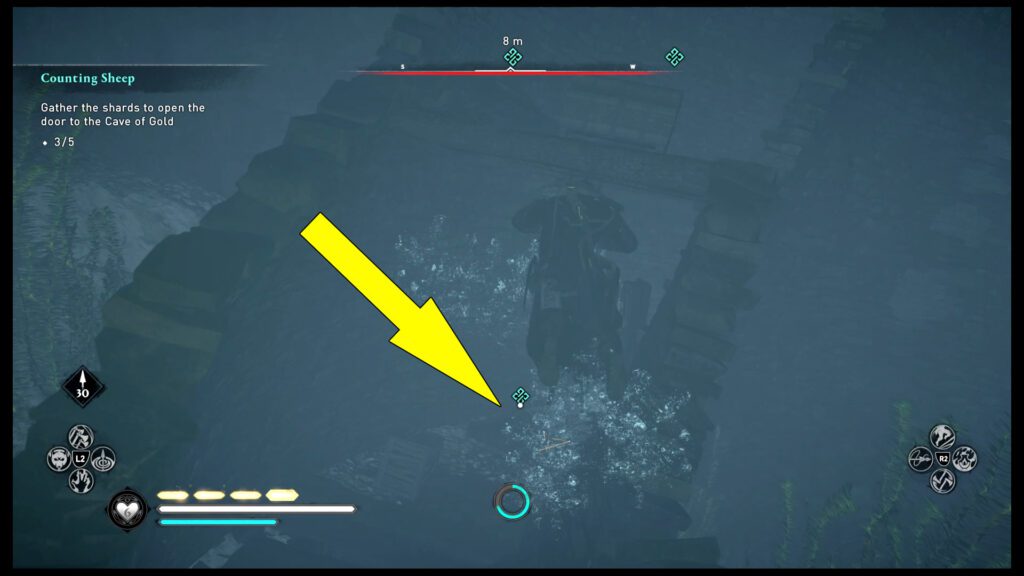 As you can guess, if you know where to find the AC Valhalla Dun Ardtreck Shard, you can avoid the enemies in the camp; however, you'll miss some great loot. Finally, after you get this Isle of Skye Shard, track down the other four, then use them on the stone in the Cave of Gold.