The Assassin's Creed Valhalla Strange Woman is probably the most unusual NPC and quest-giver you will meet while exploring England.
She is located in Glowecestrescire, west of Glowecestre and south of Temple of Ceres Bureau.
When you find her, she'll be by a lake, singing, and you will trigger the Lady Of The Lake World Event.
Your objective in Assassin's Creed Valhalla Lady Of The Lake quest is to deal with the woman, although you won't be able to talk to her.
This quest also features a bug that can be avoided.
Where To Find The Singing Strange Woman In AC Valhalla
Look for the Singing Woman close to the western border of Glowecestrescire.
On my map below, you can see the location, and when you get close, you'll most likely hear her sing. Nearby are a lake and a solitary spooky house.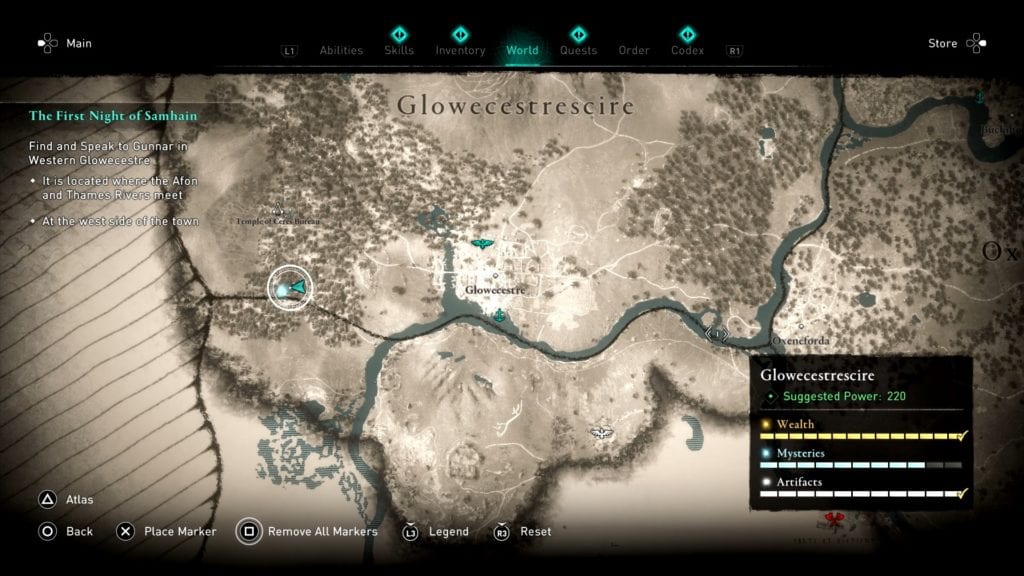 How To Enter The Strange Woman's House
In order to complete the AC Valhalla Lady Of The Lake World Event, all you have to do is to enter her house. The woman, however, may not speak to you.
Here is what you need to do next:
After you get to the location on the map, look around, and you'll see an altar
Disregard the singing woman and kill the snakes around the altar, then look for another snake close to the door
Now, the woman should stop singing, and you should be able to talk to her
If you can't interact with the woman, you can still complete the world event
Go around the house and look for a grated window with wooden bars like the one pictured below
Shoot an arrow and destroy the locker on the door
Normally, the woman should open the door when you talk to her
In both cases, you'll end up inside, and the woman locks the door behind you
The room starts filling with poison, so move the shelf by the window and exit the deathtrap
Once outside, the Strange Woman reveals herself and will attack you on sight
Kill the Strange Woman to complete the Assassin's Creed Valhalla Lady Of The Lake World Event.