Dorobernia Theater Artifact or Roman Artifact is, in my opinion, the trickiest Assassin's Creed Valhalla collectible in Cent because this item of interest can be reached only by finding a hidden entrance that can be easily missed.
Although not necessarily hard to collect, the AC Valhalla Dorobernia Theater Roman Artifact can waste your time if you don't know where to look. On top of that, this location also features an Ingot, which is close to the artifact. Finding the said entrance will lead you to it, so in this guide, I will tell you where it is, and you'll be able to get not one but two collectibles: The Roman Artifact and the Dorobernia Theater Ingot.
Where To Find the AC Valhalla Dorobernia Theater Artifact
As you can see on my map below, these two collectibles can be found in Canterbury, which is the largest village in Cent. When you visit it the first time, look for a small theater, and here you'll also find our beloved Matilda. Or the Pig of Prophecy. But we won't talk about this weird pig again.
How To Get the Artifact and the Dorobernia Theater Wealth
Once you get to this location, the first thing you'll have to do is locate a hidden tunnel, which is locked. You can see it in my screenshot below, and to remove the debris, you have multiple options.
You can shoot an explosive arrow, you can release the cargo above by shooting the locker on the rope, or you can find an explosive jug. Whatever works for you. Now drop inside this tunnel, and you'll reach a room with a Roman statue.
Here, things may look complicated, but they are not. On the left side is a locked door, but the key can't be reached. On the right side, there is another room that looks like a dead end but is not. So, go through the door on the right side and locate the small vase in the far left corner—the one you can see below, behind the mushrooms.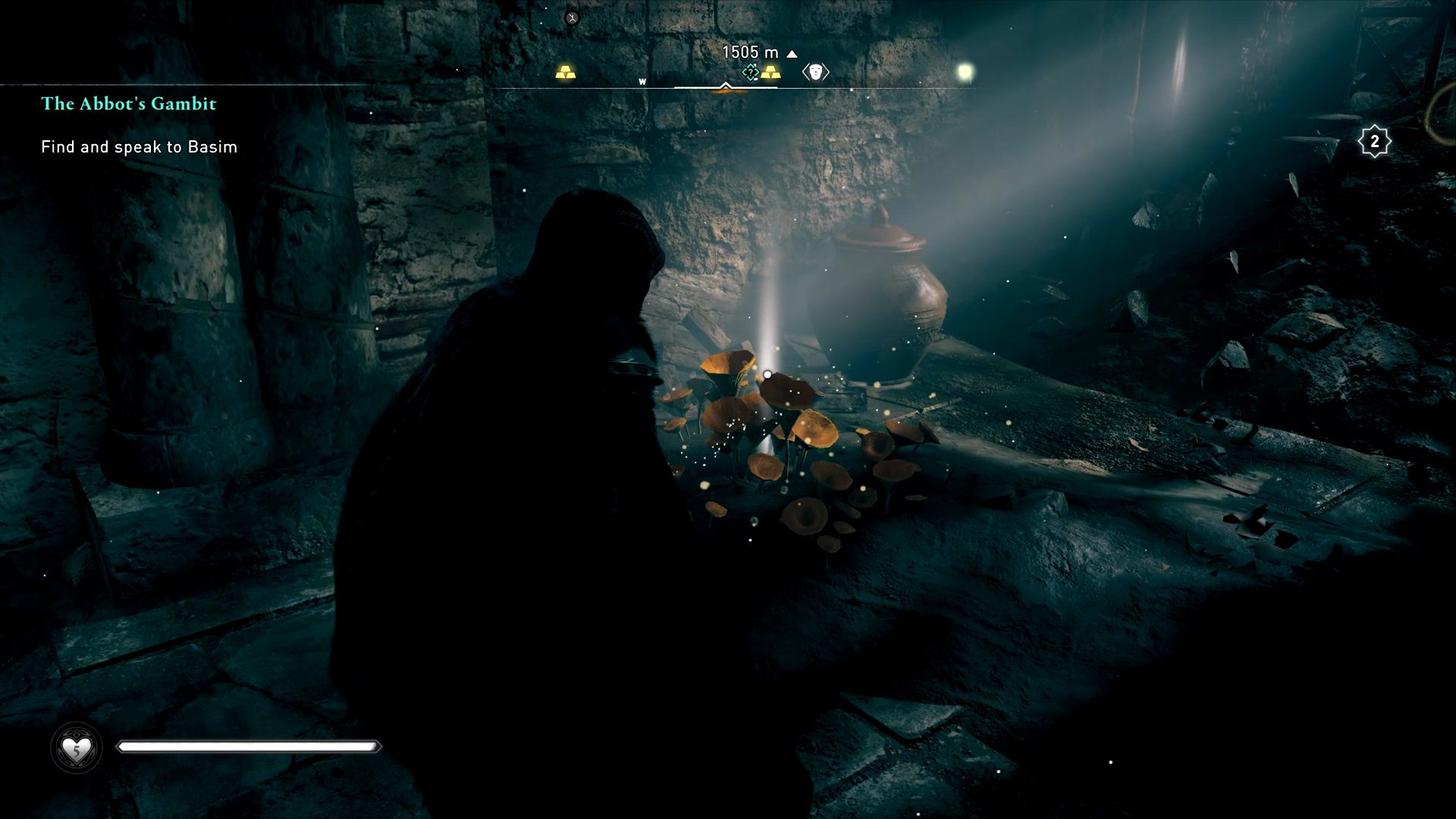 Destroy the vase, and you'll see a small hole. Slide inside, and the Roman Artifact can be seen, sitting on a statue on the right side. Now, if you want to get the Nickel Ingot, go to the room behind the said statue and move the shelf on the left side to reveal a crack in the wall (also pictured).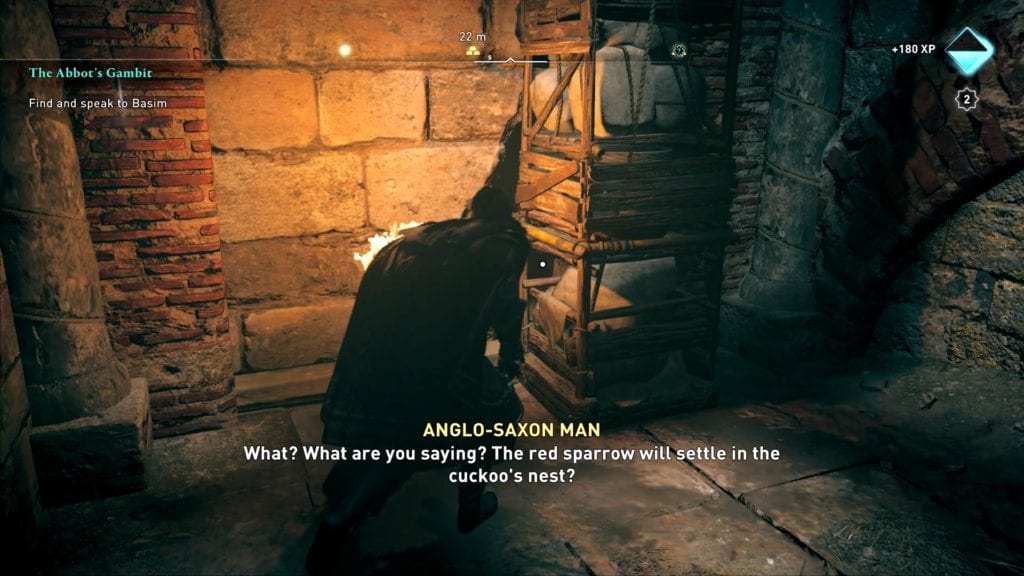 Get to the other side, and the Ingot Chest is yours, while on the left side, you'll find the Dorobernia Theater Door Key you can use on the nearby door to get outside.