Assassin's Creed Valhalla Venonis Ingot Wealth is one of those collectibles that require a little attention to detail.
If you haven't figured out how to get it by now, I'll quickly show you how in the following guide.
First of all, let's see where it is located and how we can get it.
AC Valhalla Venonis Ingot Wealth – Where To Find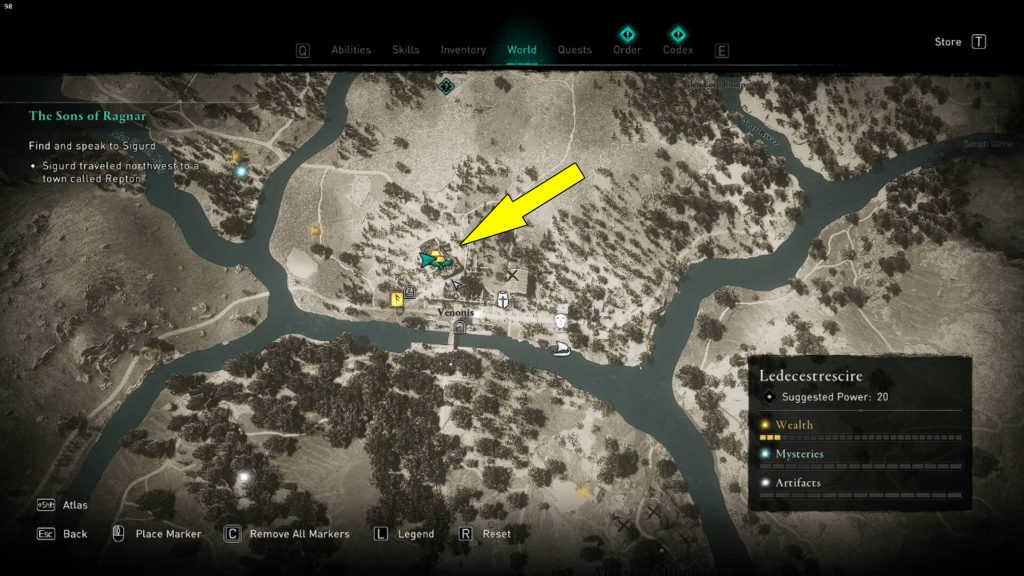 Venonis Ingot Wealth is located in the area of Ledecestrescire, Venonis, next to the Venonis Highpoint, as shown on the map above.
The chest is under what appears to be the old ruins of a garrison behind bars.
Venonis Wealth Collectible – How to Get
Now that you located the wealth climb the ruins.
Look for a stone block hanging above a patch of rough, destructible planking.
Shoot the clamp holding up the stone to cause it to drop and break through the roof of the ruins.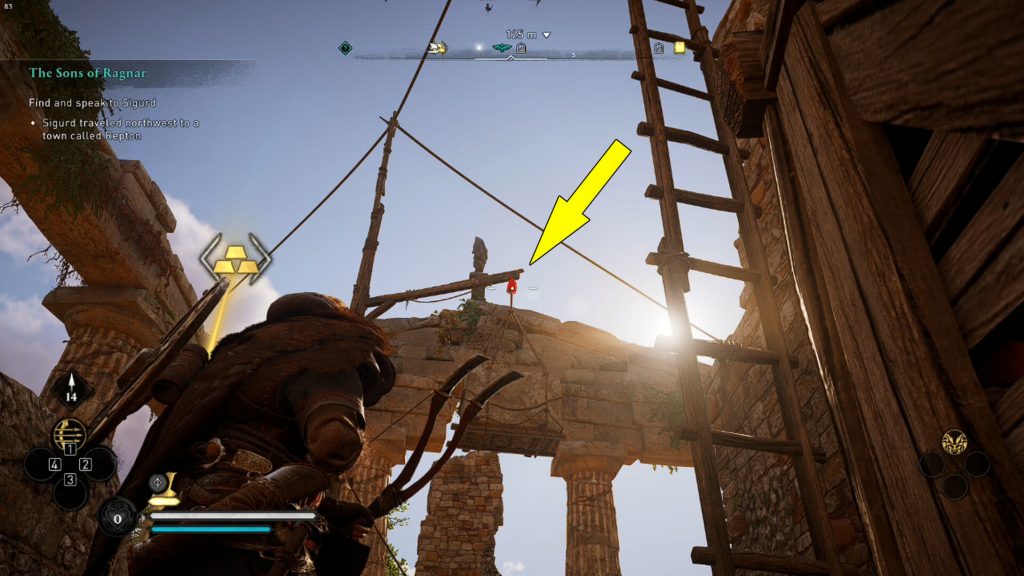 Enter through the roof and over the rock-filled bookcase, and loot the chest in the next room for this Carbon Ingot.
And that's it. Now you know how to get the AC Valhalla Venonis Ingot Wealth collectible.