Assassin's Creed Valhalla Ulster Hoard Map counts as one of the Artifacts you can find when you reach the fourth region (Ulster) in Ireland; as part of the Wrath of the Druids DLC.
It leads to one of the two Hoard Treasures in Ulster, the other being found using the Last Day Of The Village Note.
Furthermore, the Assassin's Creed Valhalla Wrath Of Druids Ulster Hoard Map is, unlike all other Hoard Maps in the first DLC, the trickiest because of the drawing on it, which lacks details.
So, assuming you need help with this one, below, I'll tell you how to get the Ulster Hoard Treasure.
Ulster Hoard Map Location
As usual, let's start with the map's location since it is required to unlock the treasure.
The Ulster Hoard Treasure Map is found on the shore of Erne River in the southwestern corner of Ulster.
It's southeast of Donegal, as you can see on my map below.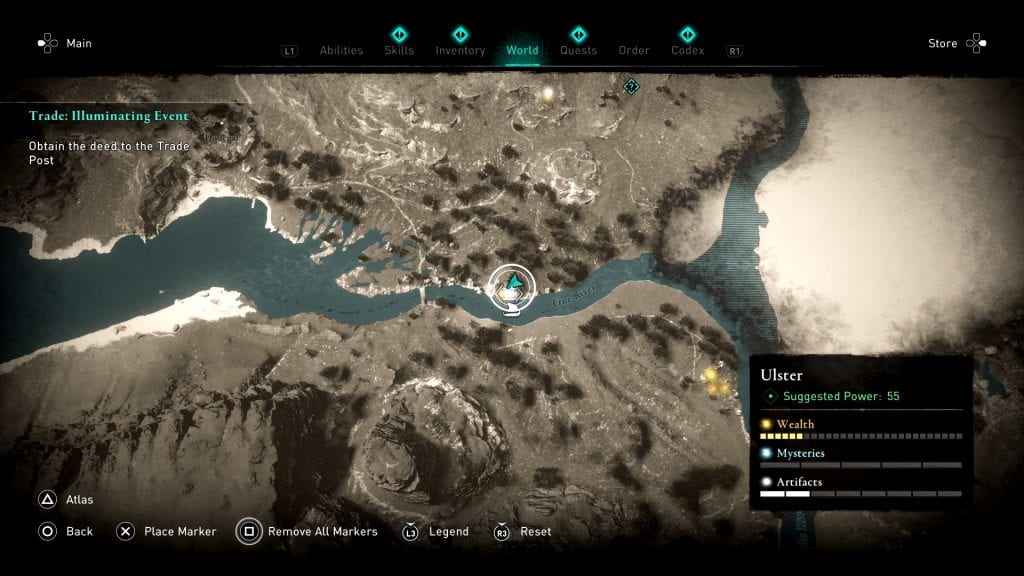 Here you'll find the house of a dead fisherman.
To get inside the house with the map, go around the structure and shoot the locker through the window on the back.
Finally, get inside the house, and you'll find the map on a wooden cage.
It's on the left side as you enter.
Open it by accessing your inventory, and you'll be able to see a drawing that is quite poor in details. It shows:
A mountain with a lake in front of it
A suspended house like the one where you find the map
So, where is this house?
Where To Find The Ulster Hoard Treasure
The Ulster Hoard Treasure is northwest of your current location or the house where you found the map.
Specifically is on the northeastern shore of Lough Eske in Ulster, as you can see below.
So, fast-travel to Errigal Summit, then move towards Lake Eske.
When close to the lake, look for the house you saw on the map.
The treasure is found behind the building, near some barrels (also pictured).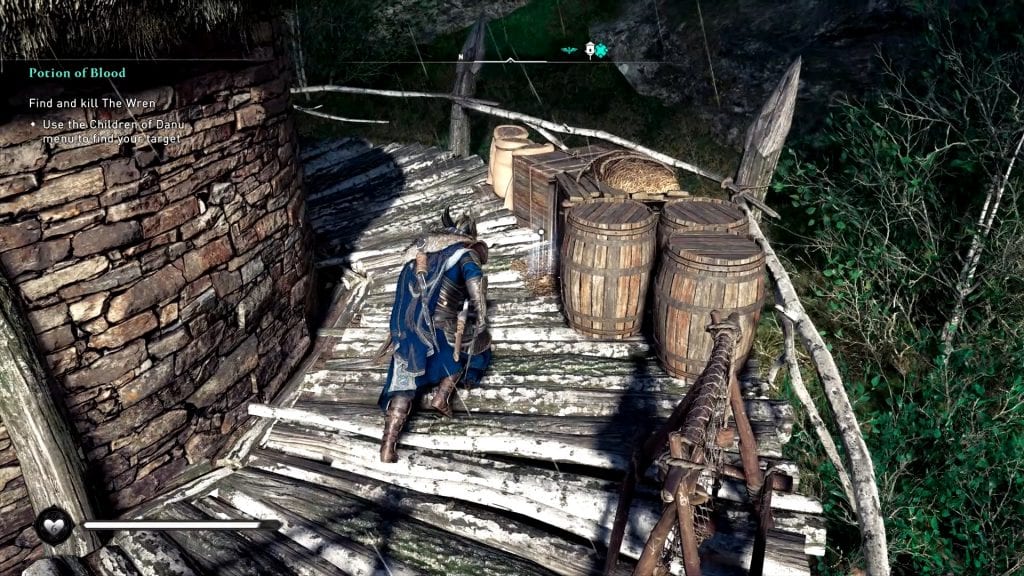 Get it, and that's it. You just found the Assassin's Creed Valhalla Wrath Of Druids Ulster Hoard Treasure in the first DLC of the video game developed by Ubisoft and also unlocked the Na Pucai Scheme (Figurehead).