The Assassin's Creed Valhalla Cyne Belle Castle Gear Chest allows you to unlock the Shishi Guard Shield while exploring the Oxenefordscire region, and it can prove tricky to get, depending on how you approach it while playing the video game developed by Ubisoft.
The AC Vallhalla Cyne Belle Castle Wealth collectible is identical to the one under Offcurch in Ledecestrescire, meaning that there is only one way to get it.
Because of this, I am going to tell you what you have to do, so you don't waste your time climbing the castle's walls or exploring its surroundings; because Cyne Belle Castle is pretty large and unfortunately you won't be able to find the Gear Chest if you rush through the game.
Assassin's Creed Valhalla Cyne Belle Castle Gear Location
So, on my map below, we can see that the gear at this location is inside the castle. Simple as that.
It is not outside, but inside, so when you reach this spot, there is no need to climb the exterior walls, except if you want to enjoy the view from the castle's roof or if you want to find a regular chest.
Other than that, I do not suggest spending your time here because all windows and doors are closed.
Good, but how do you get inside Cyne Belle Castle?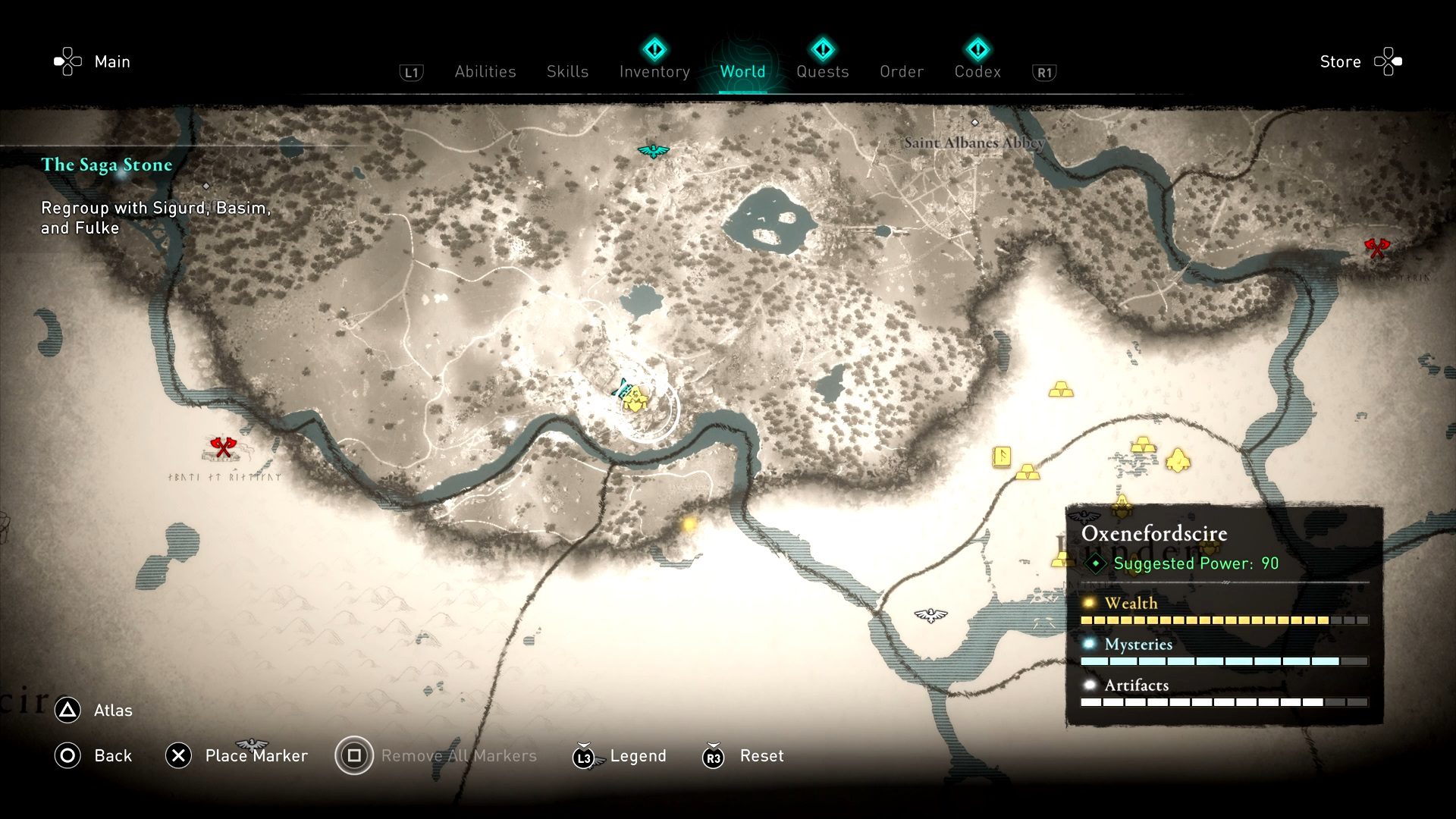 How To Get The Cyne Belle Castle Gear
The answer to this question is obvious. You'll need to start an assault on the castle, and this is done by progressing through the game's story.
After you complete the Ringing Cyne Belle, which is the third part in The Paladin's Stone arc, you'll be able to open the castle's front door.
The next quest in line will be The Saga Stone which starts after you deal with Eadwyn.
Your first objective for this quest is to regroup with Fulke, Basim, and Sigurd, all of them being located on the castle's second floor.
Along with an important guest.
The moment you enter the castle, the Gear Chest will be standing right in front of you, on the left side of a desk, as you can see in my screenshot.
On the said desk, you'll also find an Informant Note I suggest reading.
Open it, and inside you'll find the Shishi Guard.
The idea behind this collectible is, as said, similar to the one under Offchurch.
You can only get it via a quest.
And that's it, friends. That's how you get the Assassin's Creed Valhalla Gear inside Cyne Belle Castle in Oxenefordscire.